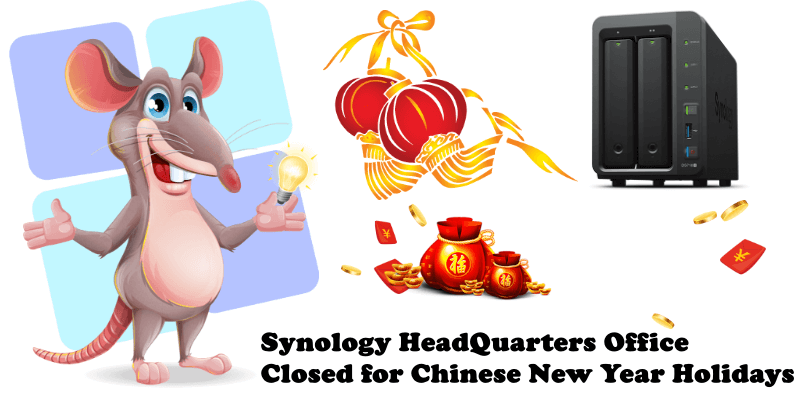 Today, from Synology website you can read the following message:
Our HQ office will be closed from Jan 23rd to Jan 29th, 2020 due to Chinese New Year Holidays. During this period, please expect to receive technical support reply in 3 to 5 business days. We apologize for any inconveniences and thank you for your understanding.
As I have already predicted, those who have registered to receive a copy of DSM 7.0 preview will still have to wait for the notification most likely in early February.
Synology Gong Xi Fa Cai!
祝大家身體健康丶心想事成丶萬事如意和生意興隆
This post was updated on Saturday / January 25th, 2020 at 12:02 AM