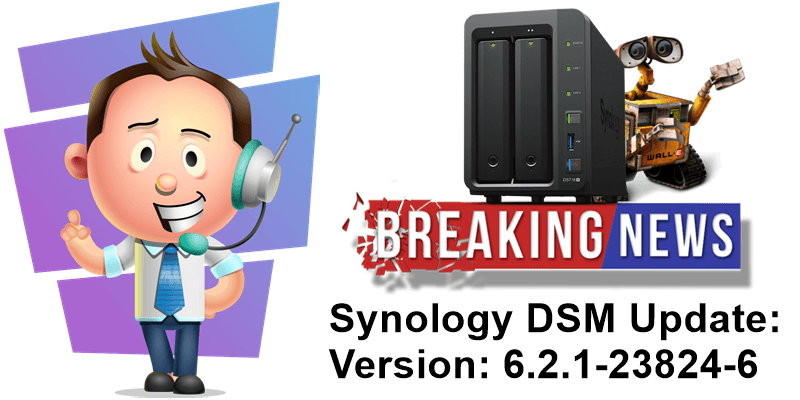 You can find the latest version at the Synology download center. Use manual install to install it.
Synology Nas DSM Update Version: 6.2.1-23824-6
Released on (2019-02-19).
The update is expected to be available for all regions within the next few days, although the time of release in each region may vary slightly. This update will restart your Synology NAS if you are using the models listed below.
Plus Series : DS218+, DS718+, DS918+, DS1019+
Value Series : DS418play
Fixed Issues:
Fixed an issue where abnormal reboot while converting SHR type or expanding SHR capacity may cause the storage volume not to be properly mounted.
Fixed an issue where the completion of Snapshot Replication under high load environment may result in abnormal reboot.
Minor bug fixes.
This post was updated on Friday / May 3rd, 2019 at 6:41 AM