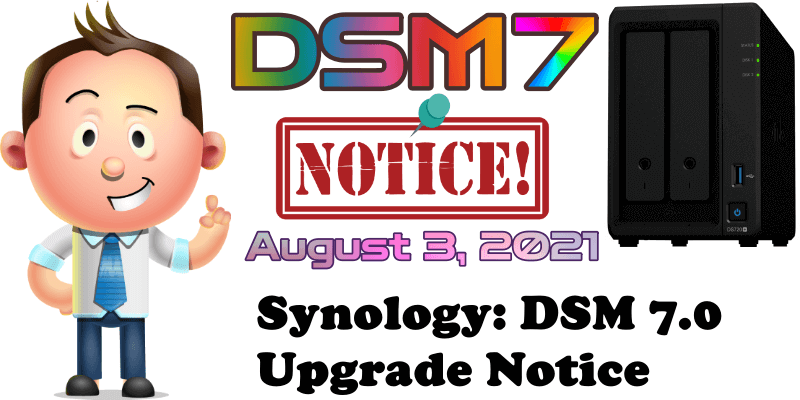 Synology's operating system called DSM has arrived at version 7.0 and has been available for manual download since June 29, 2021. However, a significant number of users have been glued to DSM 6.2.4 for various plausible reasons. On August 3rd, 2021, DSM 6.2.4 users received an automatic notice informing them that DSM 7.0 was available for download. The notice appears in Control Panel / Update & Restore. Below you can find some useful info on the notice to upgrade to DSM 7, including addressing some common concerns about the new operating system version.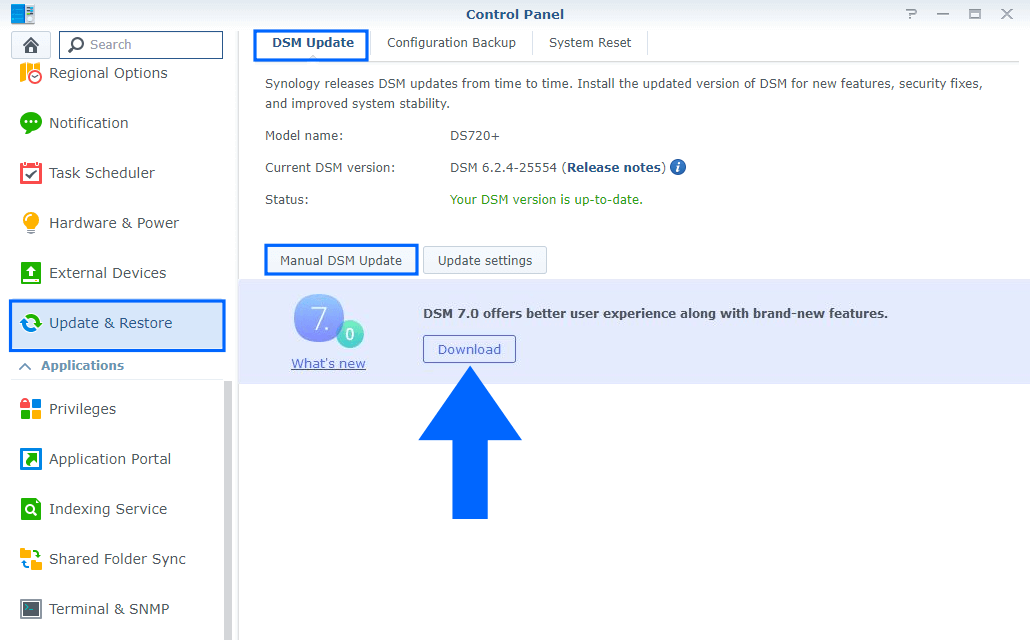 Yes, you should. DSM 7 is fast and improved compared to DSM 6.2.4 and very reliable. Synology confidently recommends upgrading to DSM 7 and also me, Marius, your Internet friend 🙂
Plex works perfectly with DSM 7. Old issues have long been resolved and compatibility is optimal. You can download and install Plex from the official Plex page and trust that everything will work perfectly like it always has.
Photo Station and Synology Moments were merged in DSM 7 to create the new photo management application called Synology Photos. This means that Synology Photo Station and Synology Moments are no longer available in DSM 7, only in DSM 6.2.X. The good thing is that Synology Photos is better than Moments and Photo Station and keeps improving update after update.
Note: DSM 7.0 Final Release for FS, SA, XS/XS+ and DVA series models is currently under development and will be available in Q4 (October – November – December) of 2021.
This post was updated on Tuesday / December 21st, 2021 at 5:02 PM