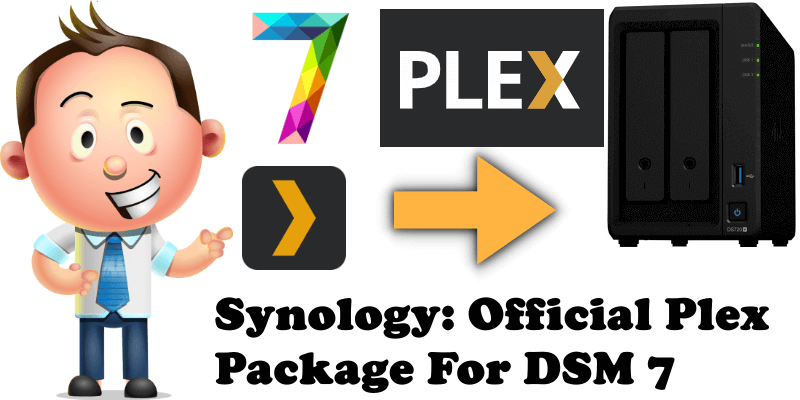 The Plex team released the official DSM 7 compatible Plex version that can be downloaded for free by all Synology users who currently have the DSM 7.1.1 installed on their NAS. In Package Center we'll actually find the old version of Plex 1.29.2 while the new Plex version 1.31.2 for DSM 7.1 is available for download on the official Plex website.
Please Support My work by Making a Donation.
After you download the original Plex package 1.31.2 for your DSM 7.1.1, manually install it by following the instructions below.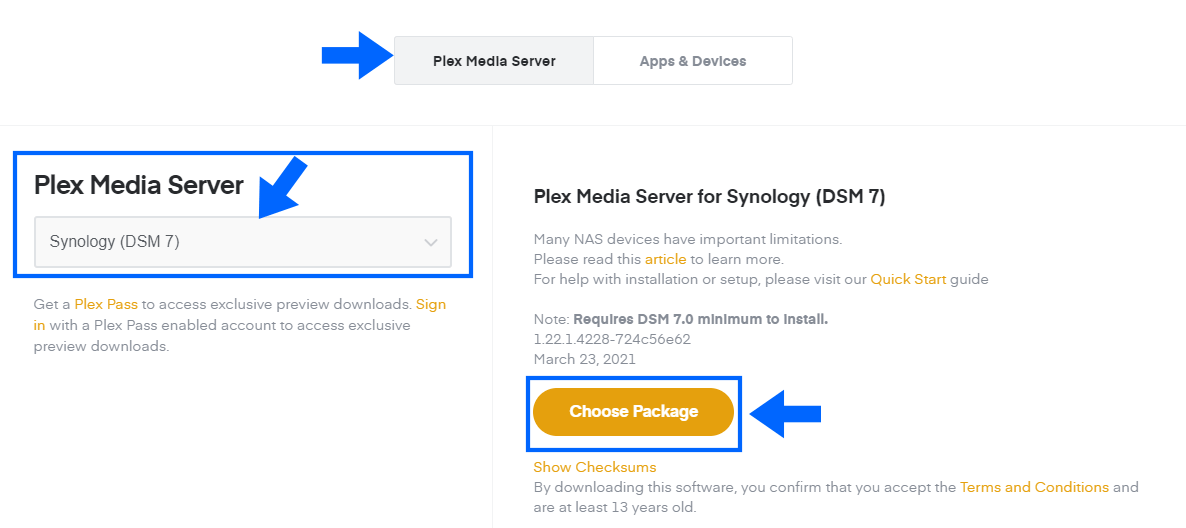 Update Note: New Plex version 1.31.2.6810-a607d384f released on March 14, 2023. Works perfectly with DSM 7.1.1
Go to Package Center and click Manual Install. Browse the PlexMediaServer file you have previously downloaded at STEP 2, then click Next.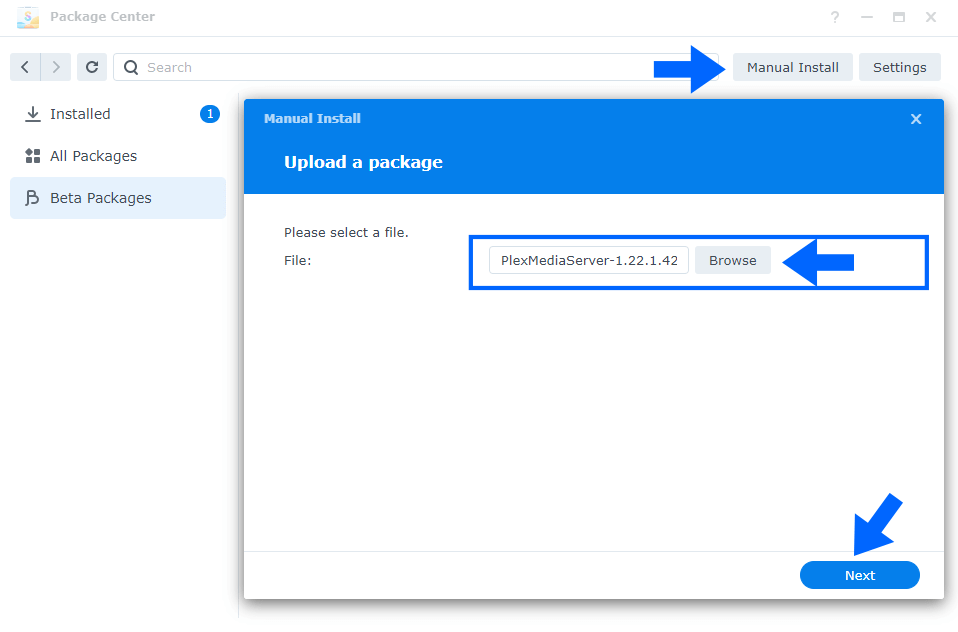 After you click Next on STEP 3, a new pop up warning window will open. Click Agree.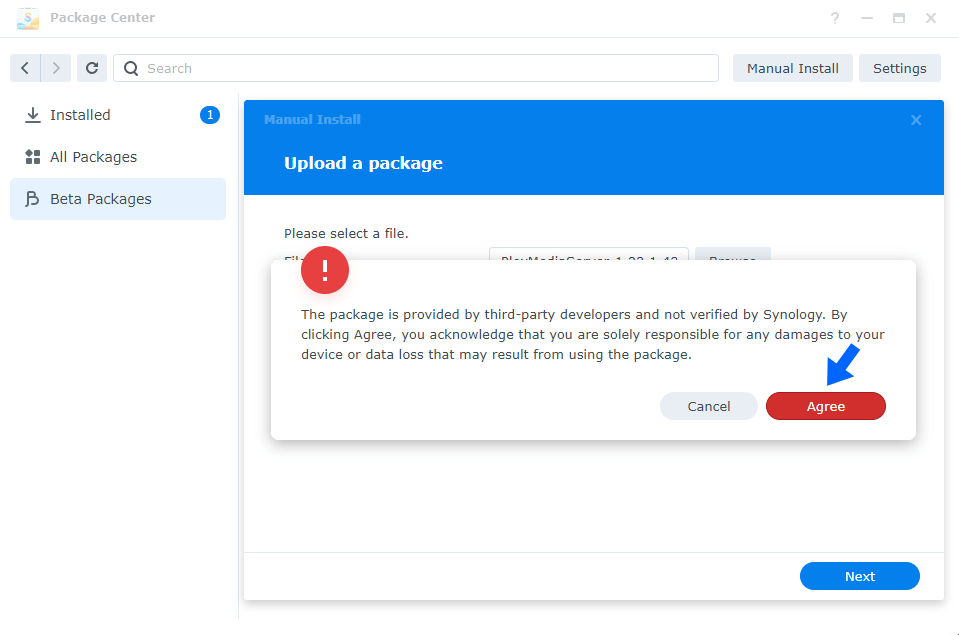 Enjoy your updated Plex Media Server in DSM 7.1.1!
Note: Install Plex on Your Synology NAS using Docker.
This post was updated on Saturday / March 18th, 2023 at 12:09 AM