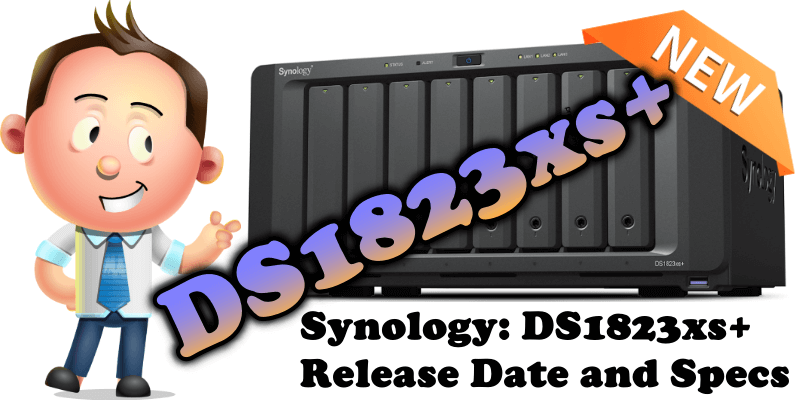 A new product joins the ranks of Synology and of course mariushosting couldn't pass on the opportunity to let you know about it. The DS1823xs+ comes with a powerful AMD Ryzen V1780B with a 4-core 3.35 (base) / 3.6 (turbo) GHz CPU Frequency. The default installed memory is only 8GB, and it's expandable up to 32GB ECC Memory. There is support for M.2 2280 NVMe SSDs, with PCIe 3. DS1823xs+ has an integrated 10GbE LAN Port. This NAS is awesome and powerful, but its only flaw is that it only supports its own expensive Synology brand disks.
Note: How much does the Synology DS1823xs+ cost? The manufacturer's suggested retail price for the new DS1823xs+ is $2,000 or 2000 EUR.
Note: When will the Synology DS1823xs+ become available? According to the official sources, Synology DS1823xs+ is now available through Synology's solution partners and channel networks.
Note: What does DS stand for? DS means DiskStation.
Note: How long is the warranty for the DS1823xs+? 5 Years.
Note: What it is I wish would be implemented on future DiskStation? PCIe 4 Expansion instead of PCIe 3 for M.2 2280 SSDs. PCIe 3 is already considered outdated.
Note: Can I run Docker on DS1823xs+? The DS1823xs+ is 100% suitable for Docker.
This post was updated on Saturday / February 25th, 2023 at 7:58 PM