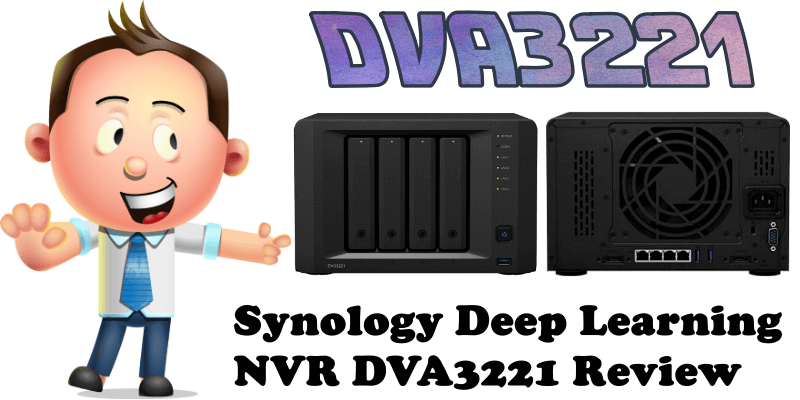 Intelligent, Accurate, Private – this is Synology's motto for the DVA3221. Synology's Deep Learning NVR combines powerful video management system features with AI-powered analytics. Generate real-time statistics and alerts to act on issues immediately. Comes with 8 free video camera licenses. Supports up to 32 licenses.
What exactly is Deep Learning? According to Wikipedia, Deep Learning is a subset of machine learning where artificial neural networks, algorithms inspired by the human brain, learn from large amounts of data. Deep Learning allows Synology's NVR to solve complex problems even when using a data set that is very diverse, unstructured and inter-connected. Video footage is transformed into actionable insights with advanced deep learning-based analytics, enhancing security without requiring additional personnel.
Face Recognition
People and Vehicle Detection
People Counting
Intrusion Detection
First Impressions
Here's what else you'll find in your DVA3221 box, aside from the NVR itself: the power cable, two CAT5e Gigabit cables, the quick installation guide as well as two keys to physically secure your NVR, and screws for your disks. Professional packaging, four bay, metal case – this is the DVA3221. Over the years, NVR devices have changed as technology grew and have become top of the range. The leap in technology has made them into something we can no longer do without and every household and every business now needs an NVR for Video Surveillance. And here it is in all its glory: the Synology DVA3221 Deep Learning NVR.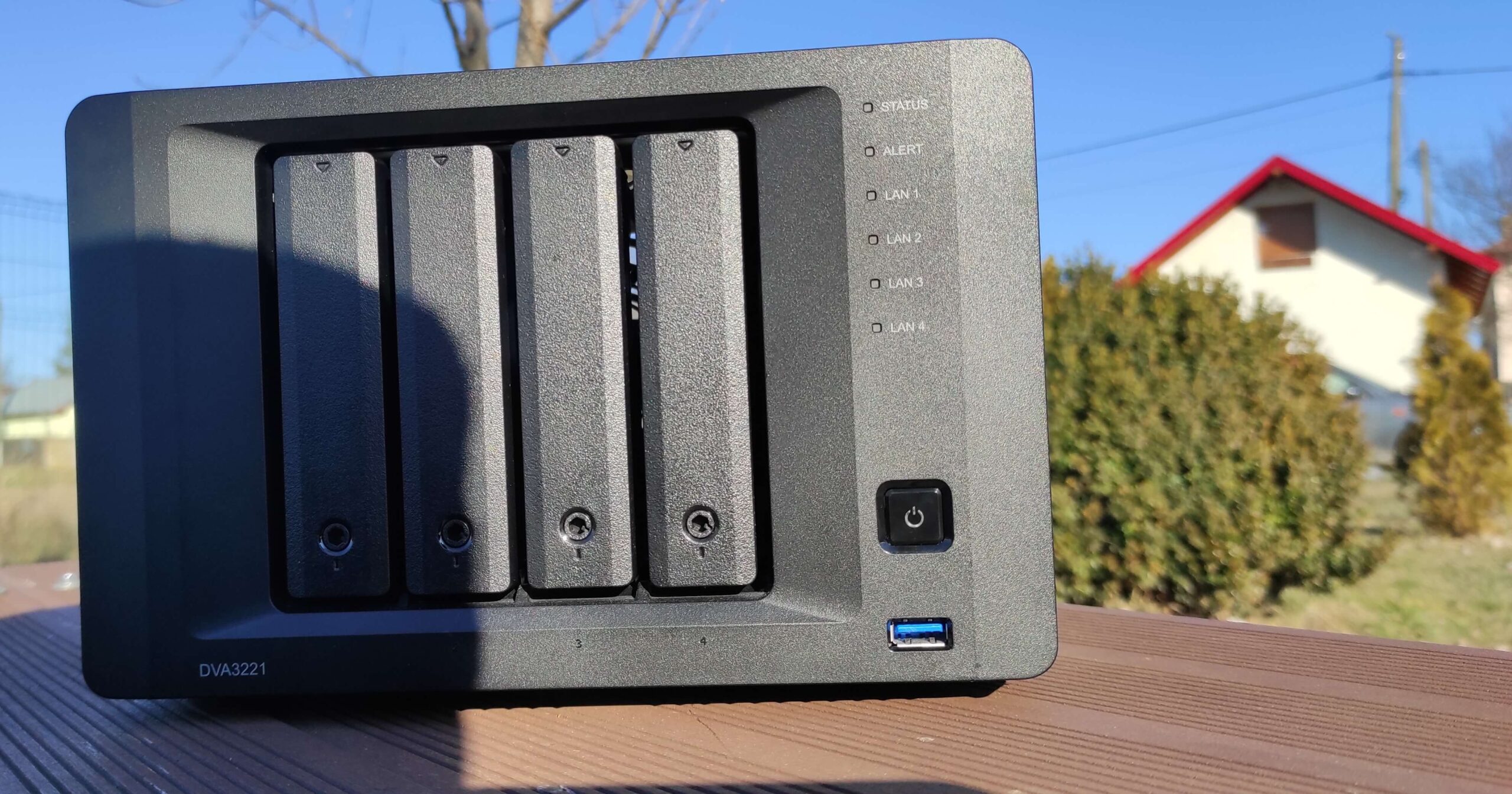 Metal Case
Robust and well ventilated. The metal case ensures excellent heat dissipation.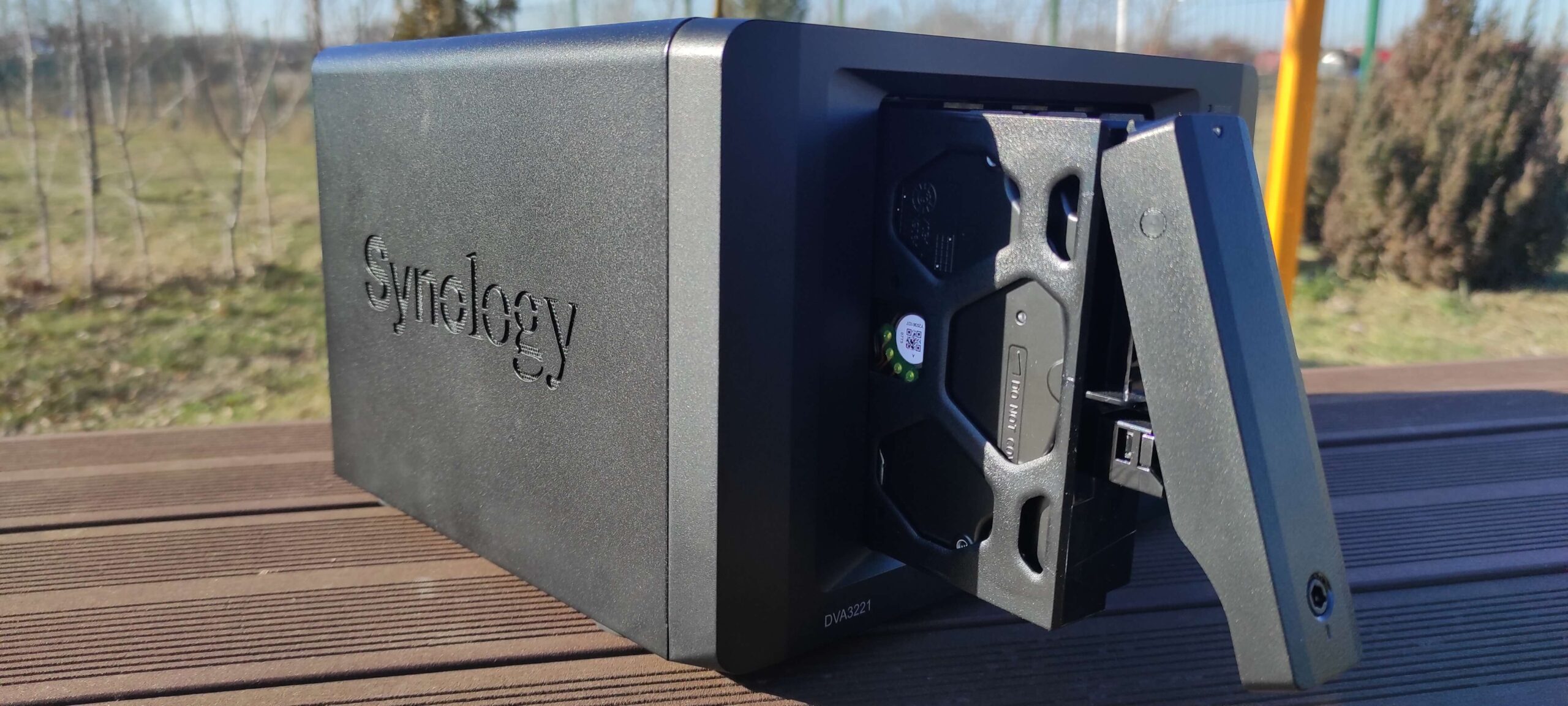 HDDs or SSDs: It's Your Choice!
DVA3221 supports both HDDs and SSDs.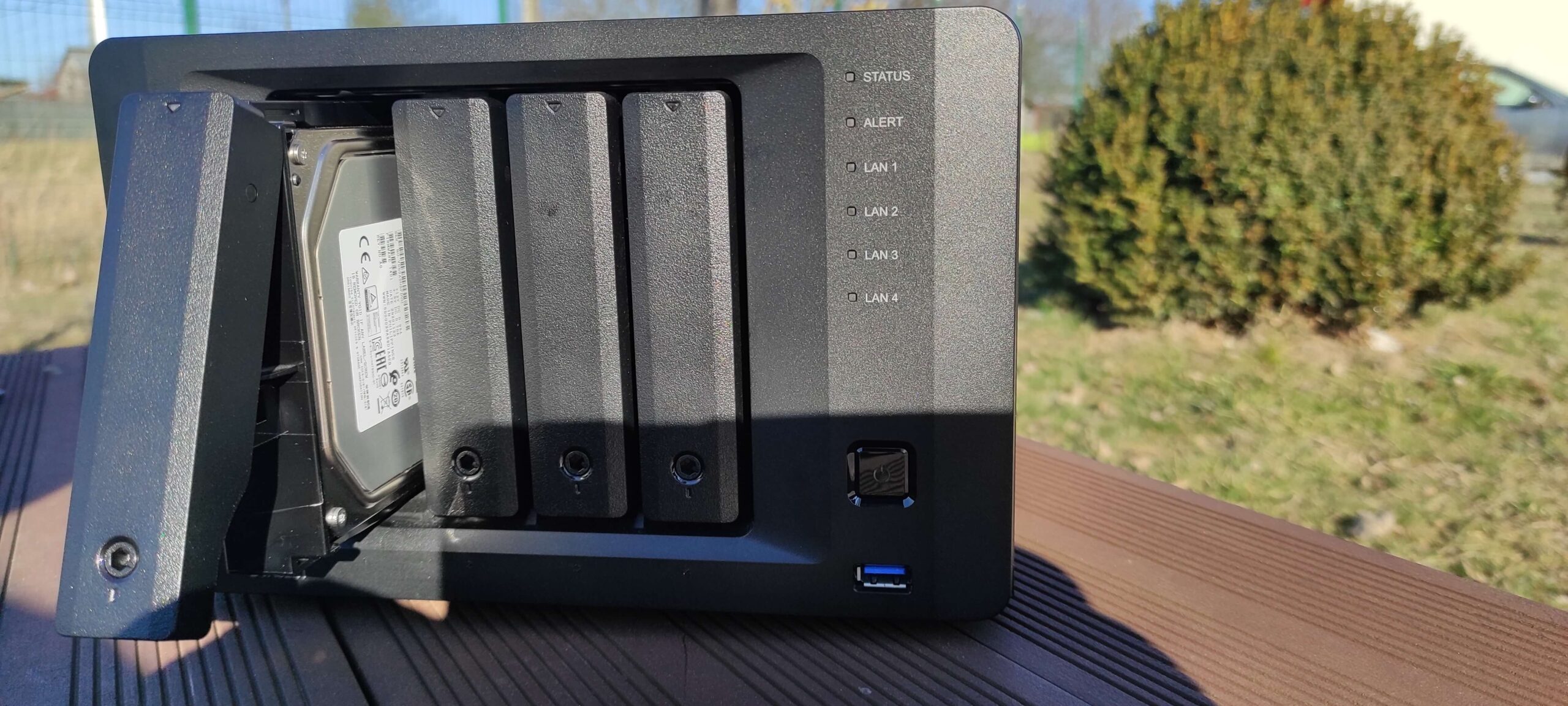 Very well ventilated
The back part of the DVA3221 NVR is easy to understand: two eSATA ports, 4 1-GB LAN ports, 2 USB ports, a COM port, cooling FAN and power cable.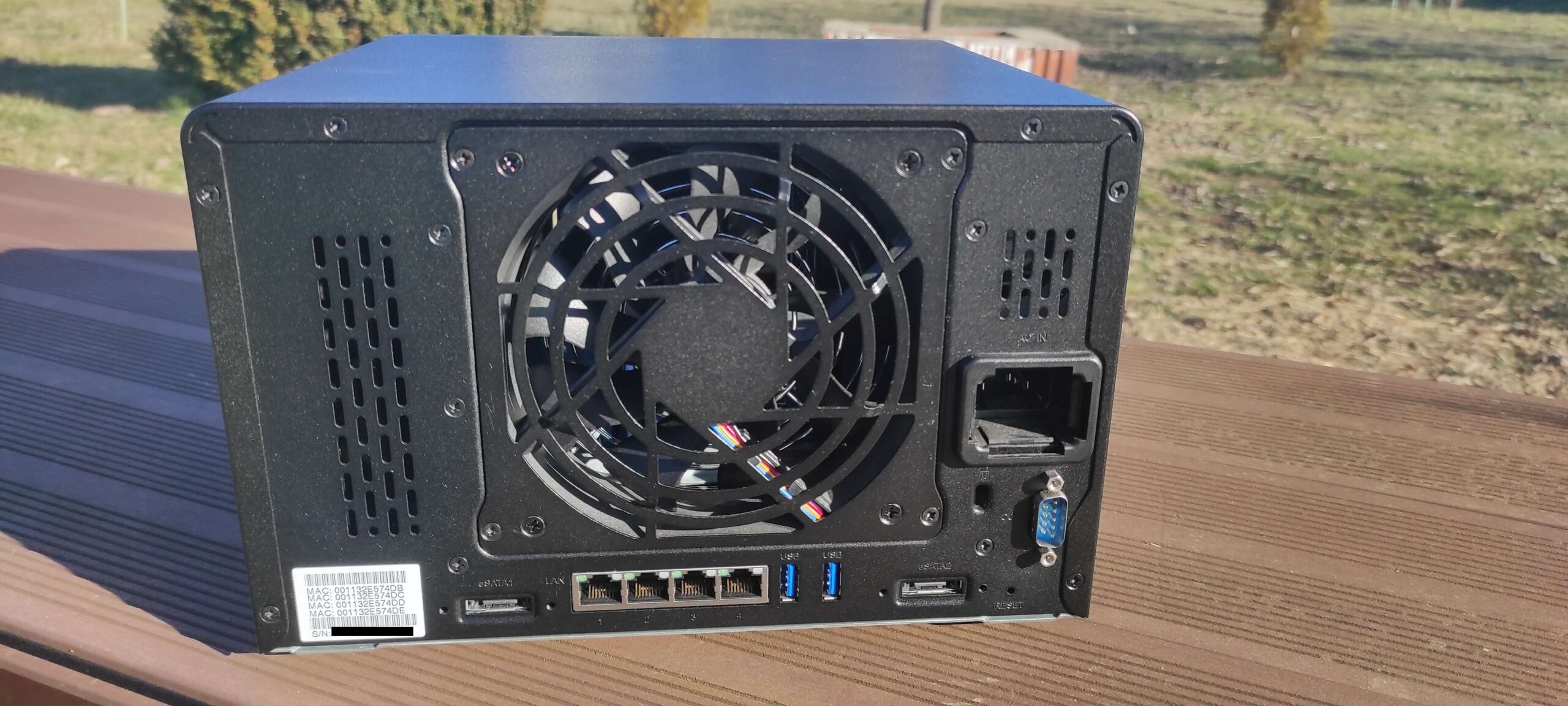 Underside
Only two screws stand between us accessing and upgrading the RAM.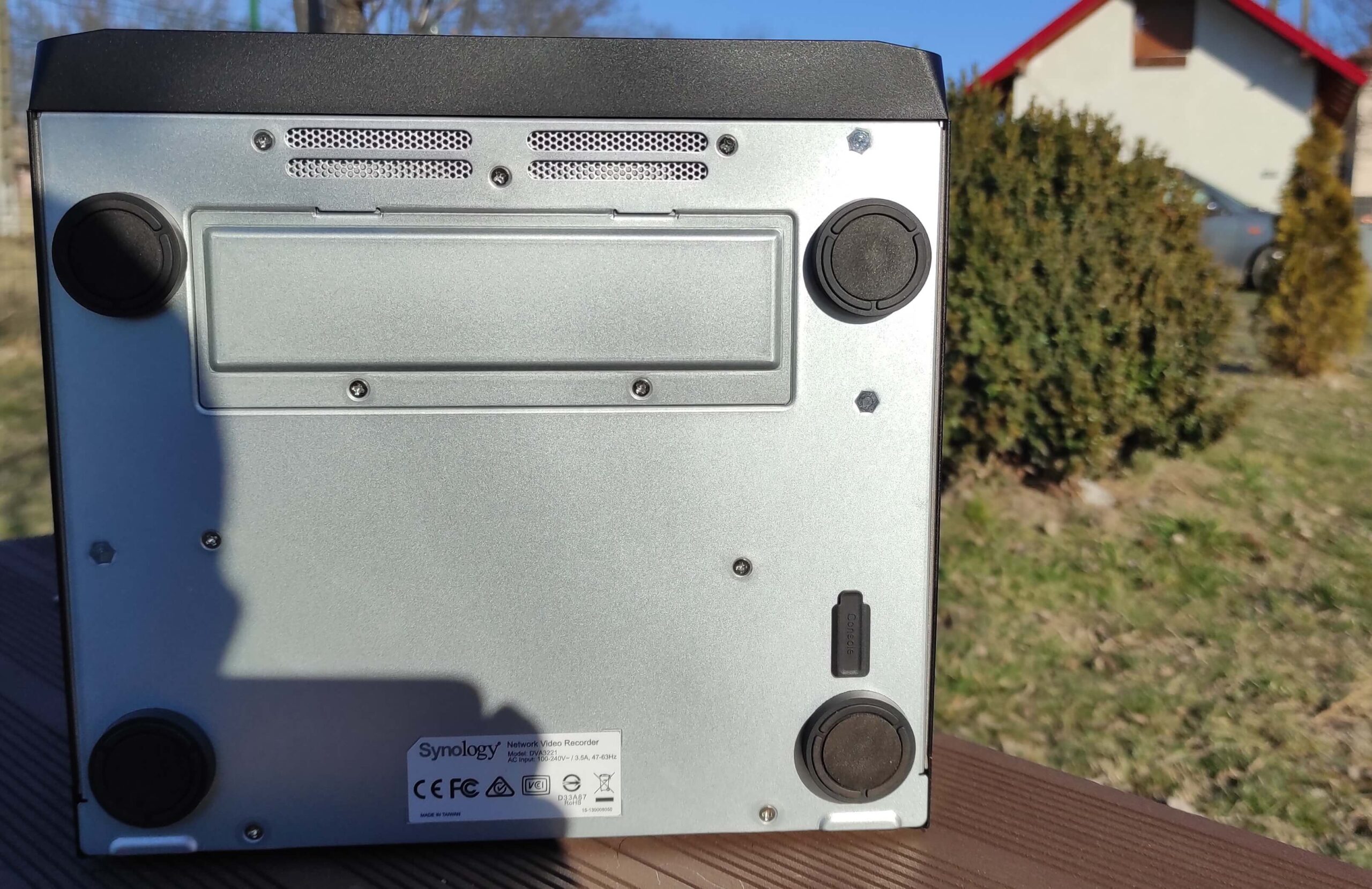 Up to 32GB of RAM
You can easily upgrade your DVA3221 RAM up to 32GB. The DVA3221 comes with only 8GB of RAM, 4GB each.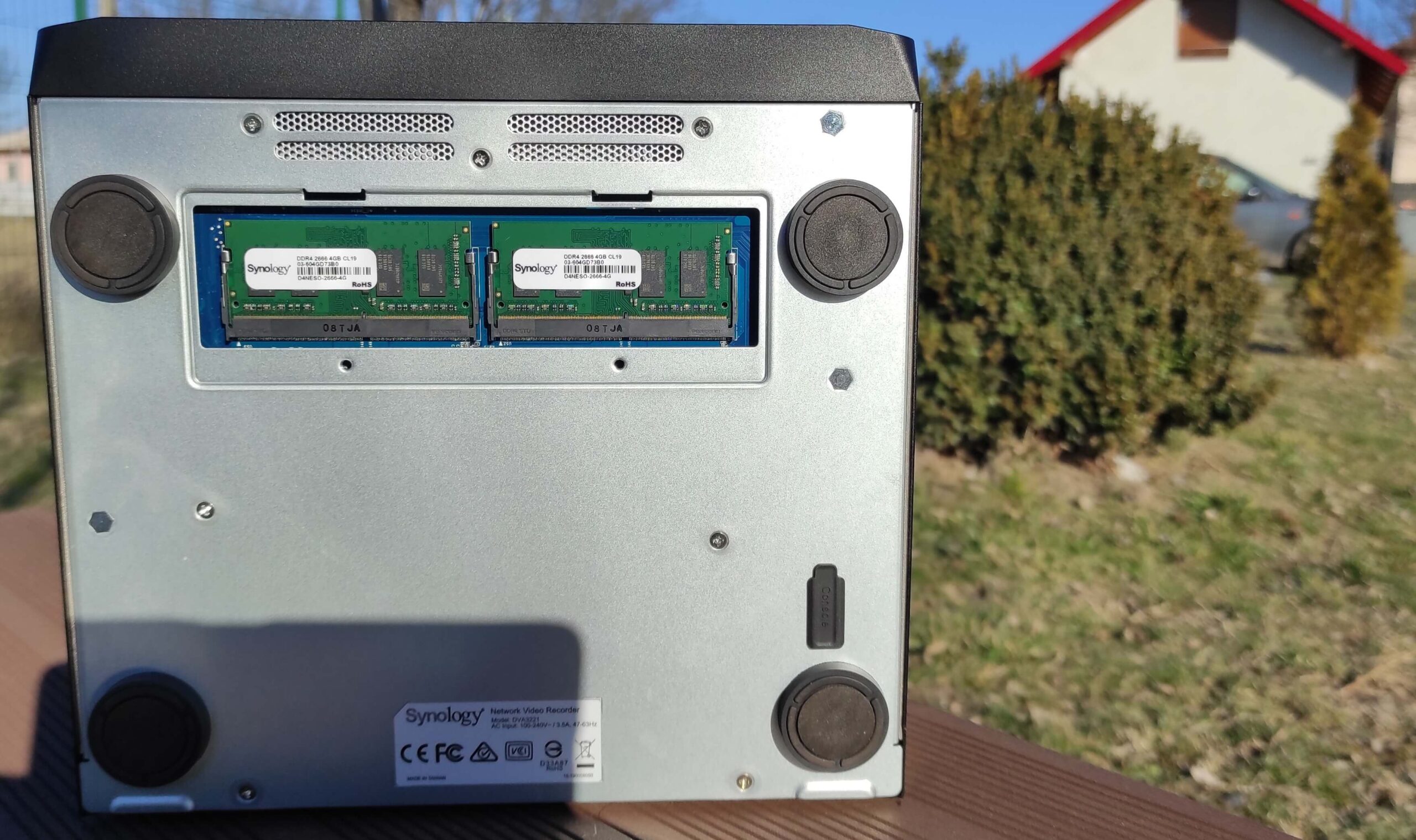 Powered by the DSM 7 Operating System
The same operating system we're used to seeing on a NAS, DSM 7, is also on the NVR.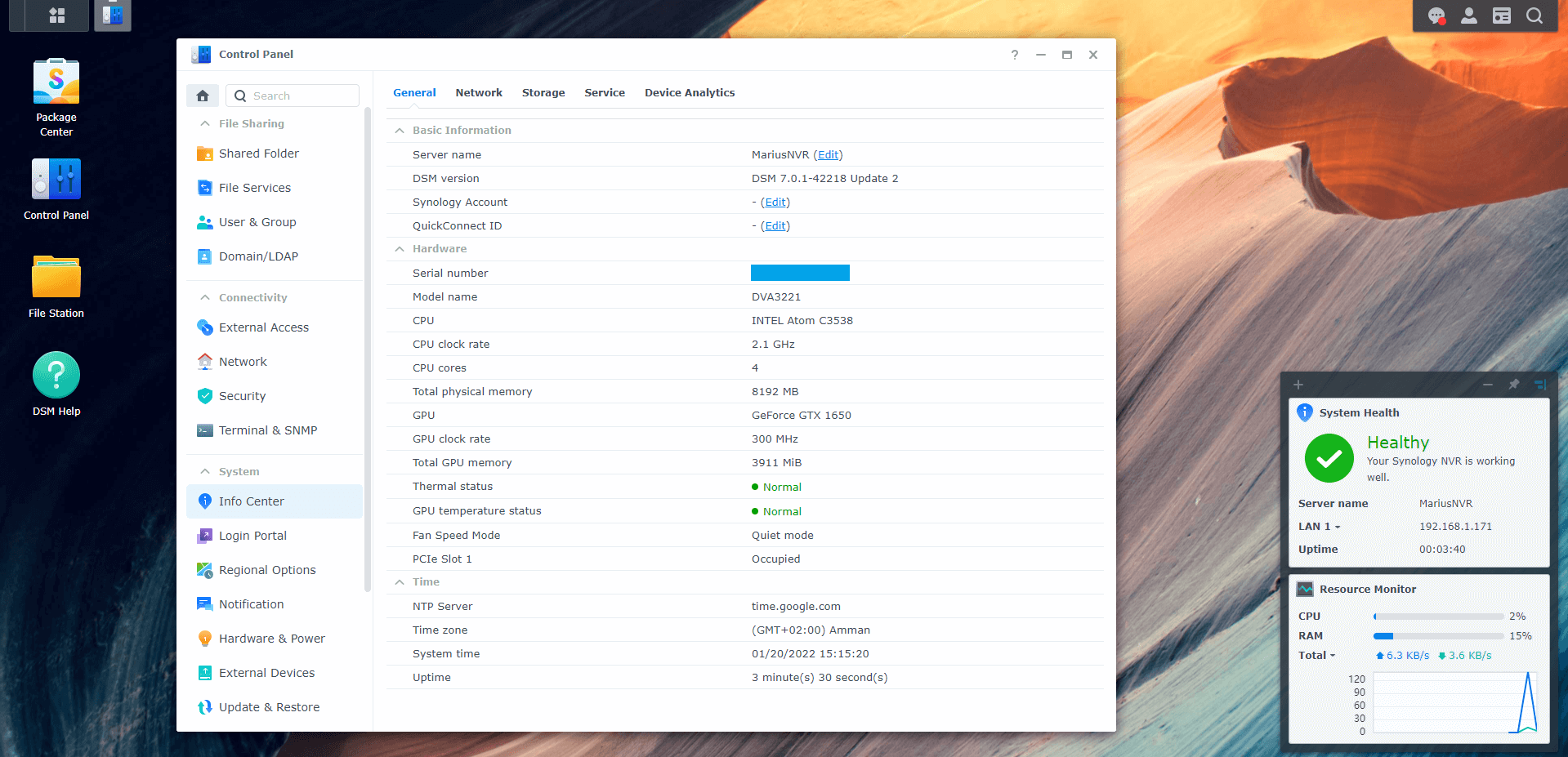 Surveillance Station 9 Beta
Through Package Center we can download Surveillance Station which is the software used to add surveillance cameras. Feel free to admire the new Surveillance Station 9 Beta installed on the DVA3221 Synology NVR.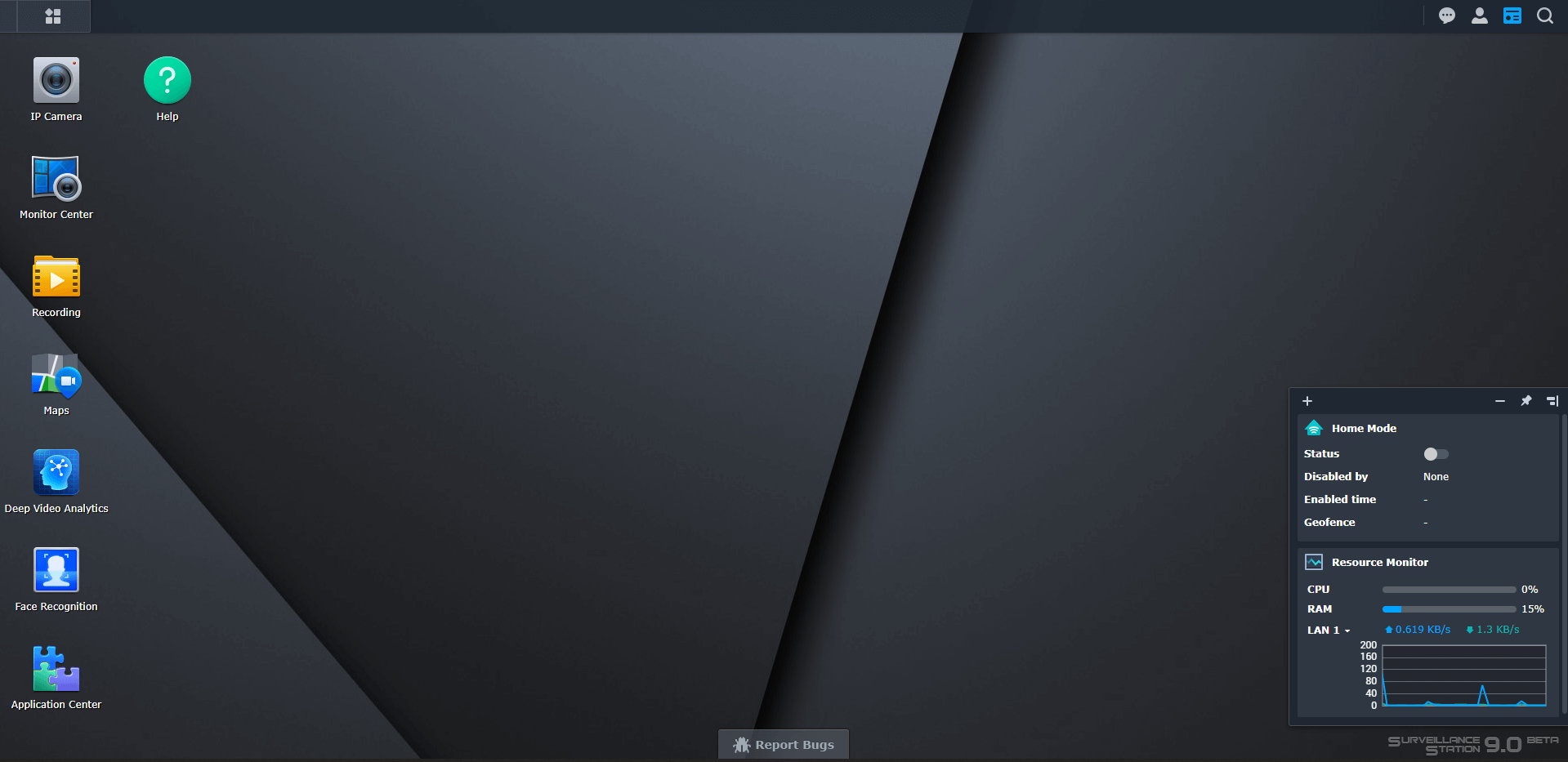 Easy Menu
The Surveillance Station Menu is similar to the DSM 7 Menu.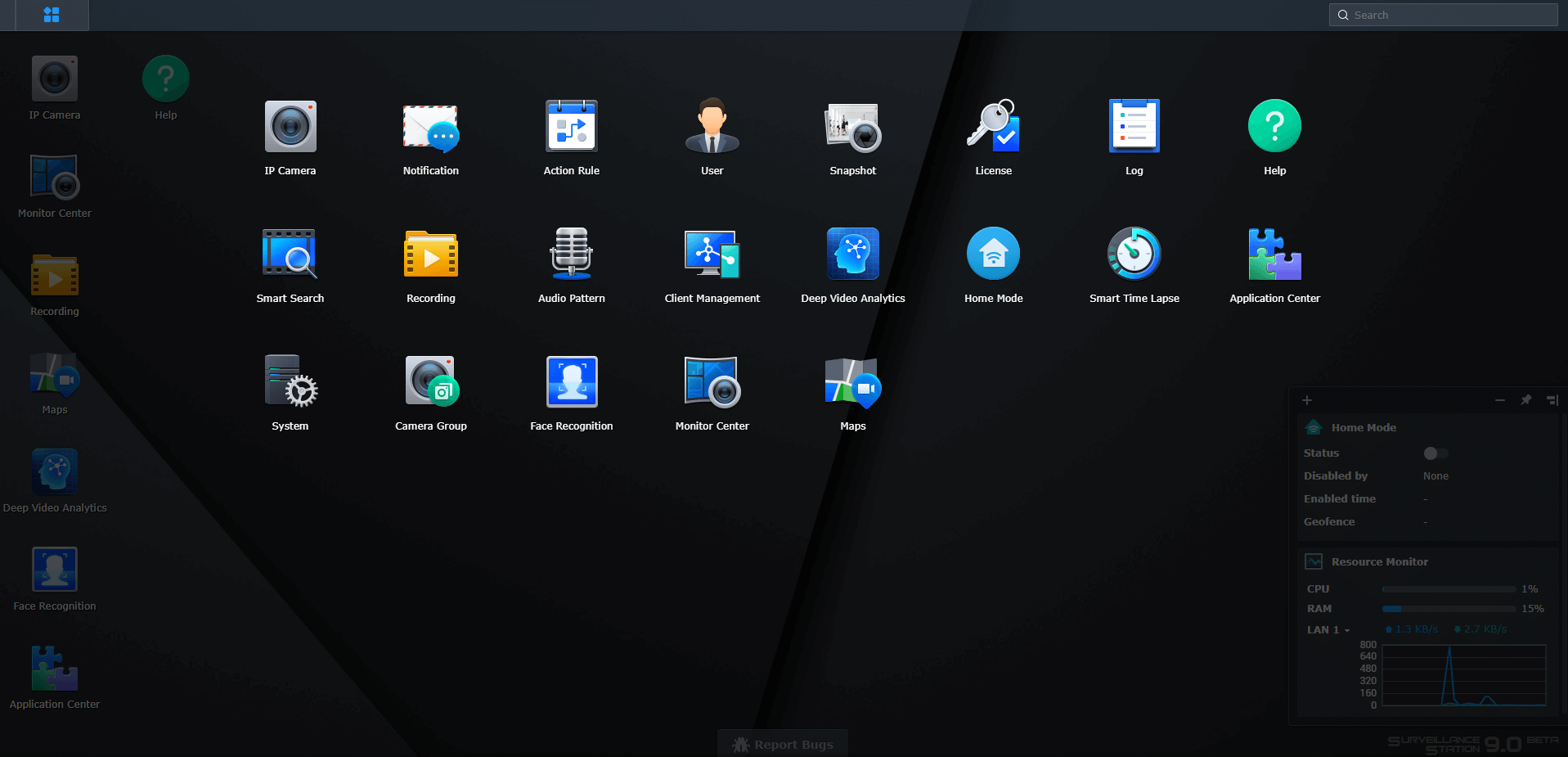 You can easily personalize your Surveillance Station desktop background. Do you like the wallpaper below? You can download it from here.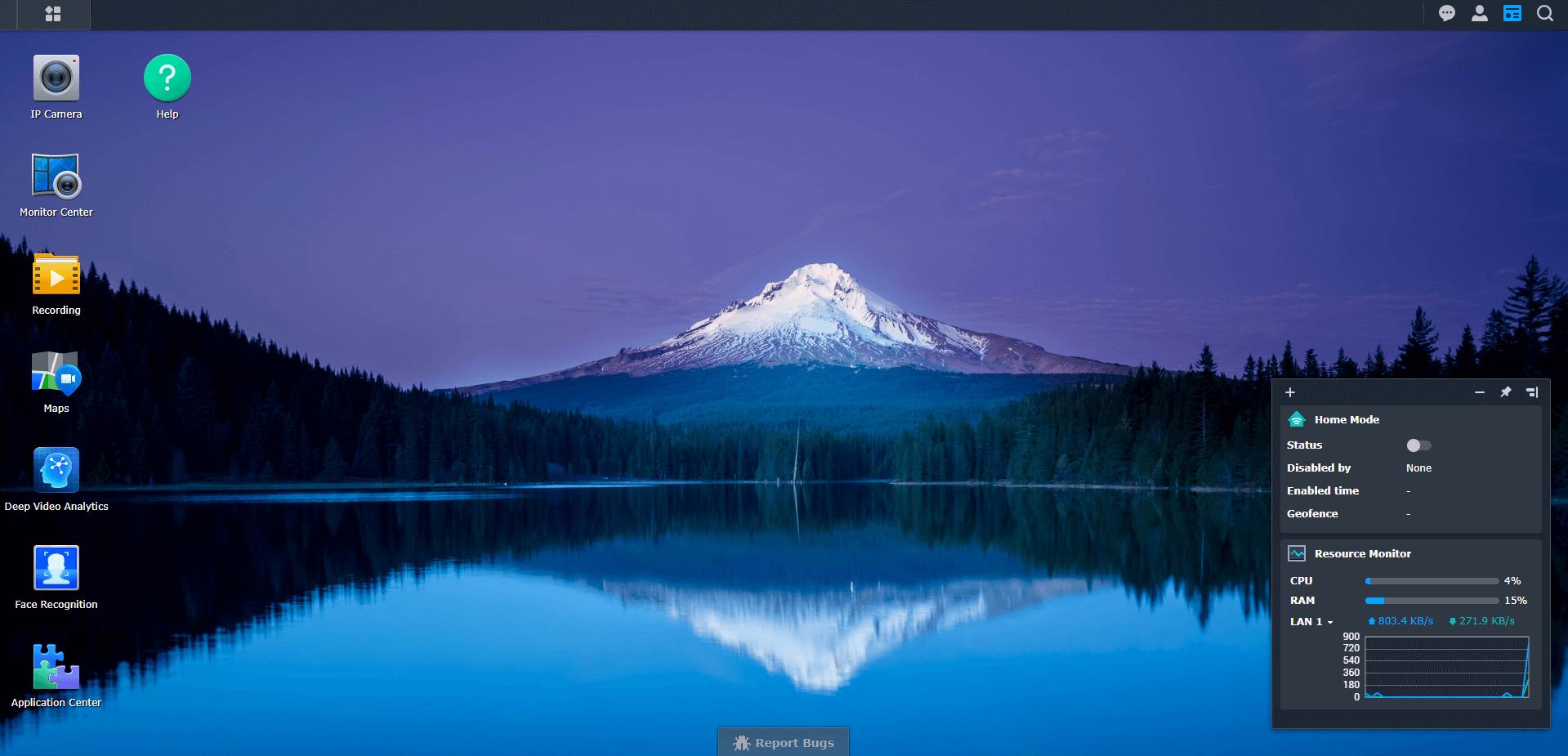 Note: Internal disks are not included, but they are mandatory. You will have to choose which ones to buy and this will depend on your needs.
Note: What is an NVR? NVR means Network Video Recorder.
This post was updated on Wednesday / August 10th, 2022 at 10:08 PM