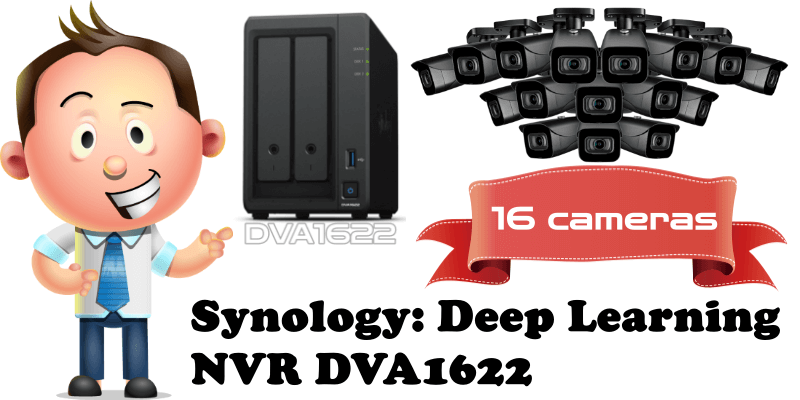 In 2022 Synology will release a new NVR model. The new model will be called DVA1622 and will be part of Synology's Deep Learning NVR series. The DVA1622 NVR is a 2-bay model which supports up to 16 cameras, and comes with a 4K HDMI output. It also enjoys great familiarity in design with the DS720+ NAS. The big brother of the DVA1622 will be the existing DVA3221 with 4 bays and 32 cameras support.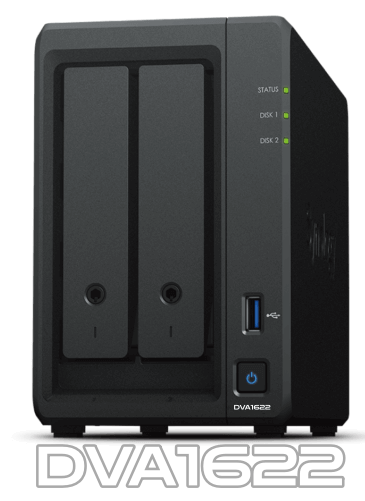 NVR stands for Network Video Recorder and represents a surveillance solution. It is a computer system with highly-specialized software designed specifically for the challenges of video surveillance. As a new release in Synology's video surveillance line of products, the DVA1622 model comes with smart features and top-of-the-line software capabilities. Software-wise, it supports 'up to 2 analytic tasks at any time'. Hyped features such as facial recognition have been advertised. Synology's DVA1622 NVR model represents a great cost-effective solution for home users as well as small businesses when it comes to video surveillance.
One of the biggest Synology releases for next year is Surveillance Station 9.0 coming in the first part of 2022. Among the new features implemented, a new IP Camera Wizard will make large-scale deployments faster, making it possible to link up 300 cameras in the span of 30 minutes. Surveillance Station 9.0 also combines Live View and the current Timeline App into a new Monitor Center App. The new Surveillance Station App will allow you to view camera streams in real time AND rewind footage for follow-up at the same time. You can drag-and-drop camera feeds for overview in the same window from a side-menu in a 3-by-3 layout AND check footage for events.
---
How much does the DVA1622 cost? The price is not yet known.
When will the DVA1622 come out? No release date has been provided yet, but the device will likely be launched in the first quarter of 2022. Quarter 1 includes the months of January, February and March of 2022.
What CPU does DVA1622 have? The information has not been disclosed yet.
This post was updated on Friday / March 11th, 2022 at 12:06 AM