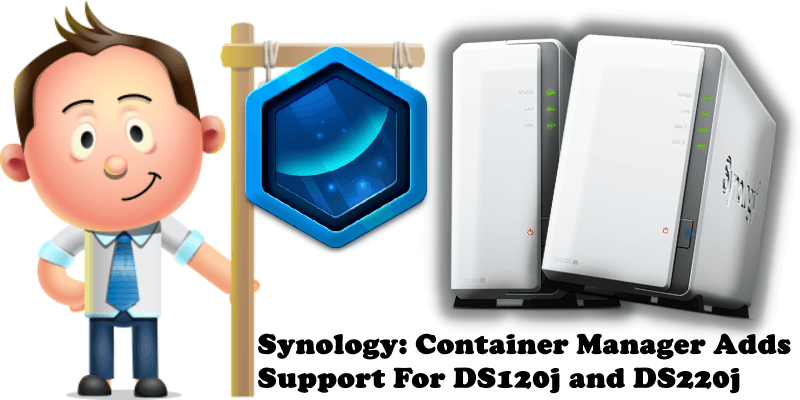 Starting September 19, 2023, owners of DS120j and DS220j NAS models can find the Container Manager package in their Synology Package Center. The available version is Container Manager package version 20.10.23-1437 which will open up new potential and horizons for many new users. As you well know, the Container Manager package is nothing more than the Docker package renamed at the beginning of the year by Synology. Obviously, the DS120j and DS220j models having an ARMv8 architecture, it is important to understand that not all the Docker guides will work on these models. To ensure that all Docker containers work on your NAS, you will have to choose the models that I have recommended.
Added support for the following models with the ARMv8 architecture: DS220j, DS120j.
Fixed an issue where container network settings might be cleared after updating the image file.
Refined the error message displayed when image files could not be downloaded.
Fixed an issue where logs and images might not be correctly sorted by time.
Fixed an issue where the image size could be incorrectly displayed on the Overview page.
Minor bug fixes.
This post was updated on Tuesday / September 19th, 2023 at 9:21 AM