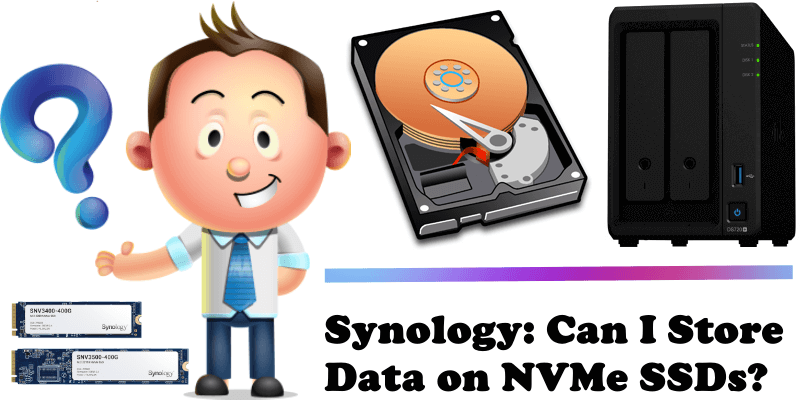 Many of you have asked me if the additional NVMe SSD slots can be used as storage. The answer is, you can't – NVMe SSDs can only be set up as cache in your Synology NAS device. SSD cache can improve the performance of random access by storing frequently accessed data on the SSD cache. SSD cache can be mounted on a volume or LUN. I have mounted it in my Volume 1.
Below you can see the answer from the developer:
In order to prioritize the safe storage of user data, we do not recommend using M.2 SSD as storage volume because M.2 will overheat if used for a long period of time. Due to the current official configuration, M.2 cannot be used as volume storage. *If you adjust the configuration to support M.2 as storage volume, the machine will not be warranted."
Note: Setting up a volume on the NVMe drives is unsupported by Synology and requires some technical skills in command line to set it up. While this works, you have no guarantee that this will be stable across future DSM updates and so many users have reported that the volume created in their NVMe slots disappears after a reboot.
Note: When will Synology support Storage/DSM on NVMe? Not for a long time.
This post was updated on Monday / March 1st, 2021 at 12:27 AM