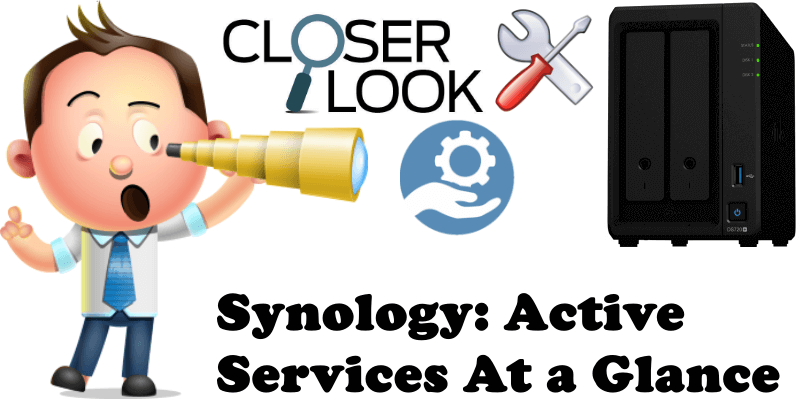 Did you know that there is the possibility to see all the active services on your Synology NAS at a glance and save time? There is a very useful option in Control Panel. You no longer have to check all the active services on your DSM manually, one by one. Today I will teach you how to find this useful option. This guide is only for DSM 6.2.
Please Support My work by Making a Donation.
Go to Control Panel / Info Center / Service. In this section you can see all the services currently active on your DSM operating system. You can enable or disable services, allow through firewall or not.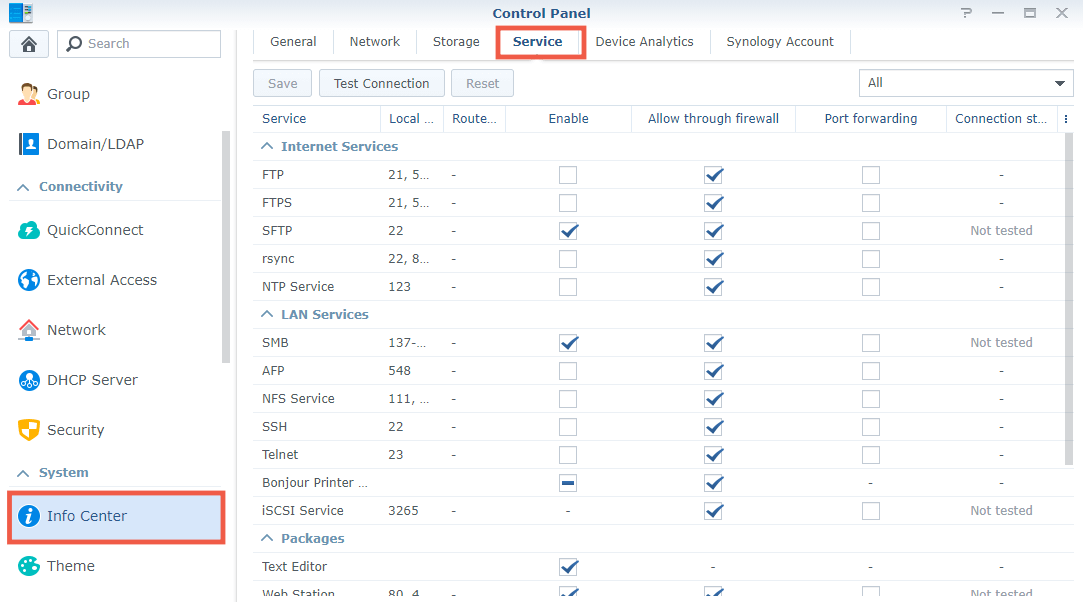 In this section Synology packages can be stopped without the need to go to Package Center to stop them one by one as I suggested in this article some time ago. To stop a package, just uncheck it and save. The package will be automatically stopped. As you can see, in the screenshot below I have stopped the Docker package.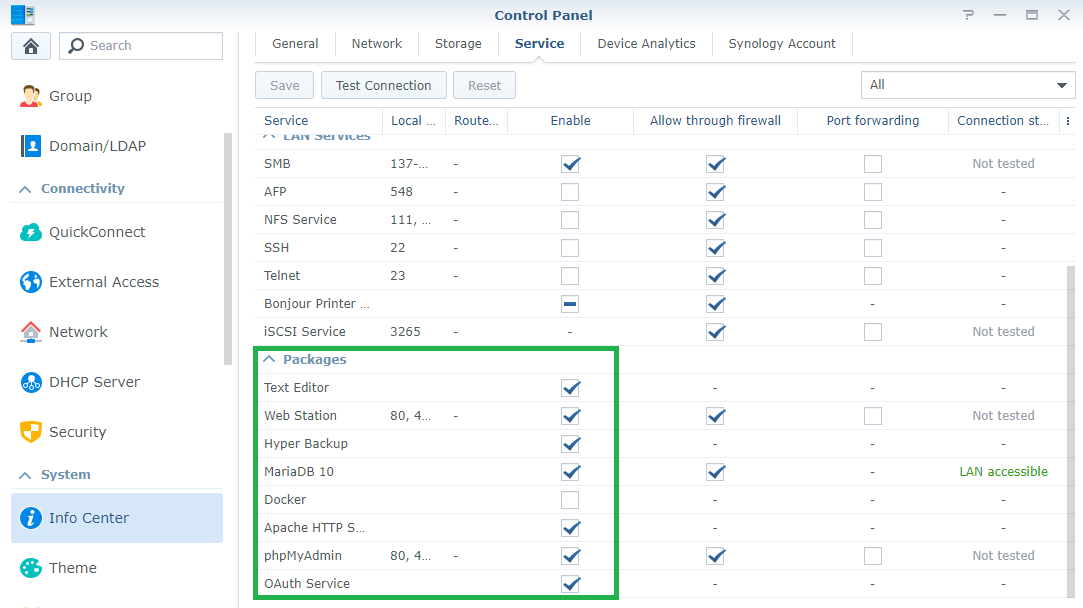 Note: This section will save you valuable time when working on your Synology DSM.
This post was updated on Saturday / June 4th, 2022 at 10:11 AM