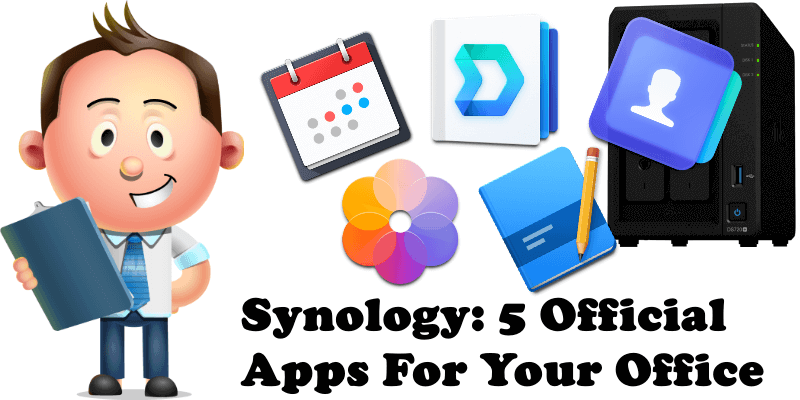 Have you just bought a Synology NAS for your office? Today I'm going to show you 5 official Synology applications that will help you organize your work on a daily basis in a simple and intuitive way. You'll have the best tools to create your own personal workspace without sharing services and programs with third parties. All the applications described below can be downloaded for free without any kind of license through Synology Package Center. Note: 6 Best Docker Containers For Your Office.

Synology Drive is a comprehensive solution for file storage, management, sharing, and synchronization. It is equipped with Synology Drive Admin Console for centralized management and monitoring, Synology Drive for file access via web portal, and Synology Drive ShareSync for synchronization across Synology NAS devices. You can consider Synology Drive a real alternative to Dropbox, OneDrive etc.
Synology Office is a collaboration-oriented application for creating documents, spreadsheets and slides in Synology Drive. You can edit files with various built-in tools and exchange ideas with collaborators via interactive comments and the Synology Chat plugin. For confidential content, you can also encrypt files with passwords for extra privacy.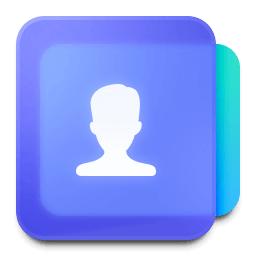 Synology Contacts is a package that features centralized management of contact information. You can add contacts, migrate contacts from Synology MailPlus, manage labels, and share address books according to your privilege settings. Besides, it does not merely allow you to import data from multiple sources such as Google and Outlook, but also support synchronization of contacts with iOS mobile devices as well as other compatible platforms. With Synology Contacts, it's easy to keep your contact information always at hand, staying in touch with friends, family, and business partners.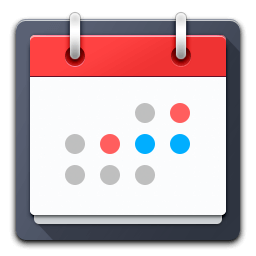 Synology Calendar is a web-based application for organizing and planning out daily events. You can create events in your own personal calendar or share a calendar within a group of people. CalDAV is also supported and is compatible with mobile devices. Personally, I enjoy using Synology Calendar a lot.
Note Station helps you fully enjoy writing, viewing, managing, and sharing content-rich notes. It is very easy to create content with rich text editing, media embedding, attachments, and much more. Manage your notes by using tags and grouping notes into Notebooks. When you are ready, Note Station makes sharing your content via social networking platforms simple and quick. Create, share, and enjoy!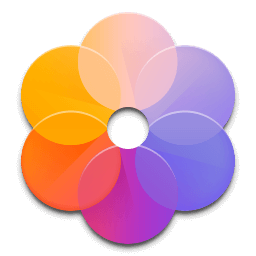 Synology Photos provides a series of smart and flexible features, allowing both photography lovers and home users to manage photos with ease. I have seen examples of how Synology Photos was used by engineers taking photos for various projects, for instance. A quality application that helps us in our day-to-day work activities.
Note: These are the 5 official Synology applications that I myself use in my environment daily.
This post was updated on Tuesday / June 6th, 2023 at 12:44 PM