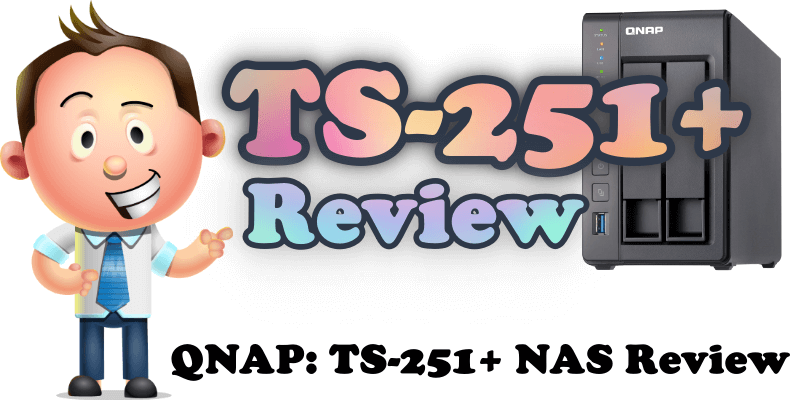 Hello everyone!!! Marius here! For the first time since starting this blog I'm embarking on a new adventure with a brand that, in recent years, has made great strides in the world of Network Attached Storage. As a result of being one of the fiercest brands out there, with truly cutting-edge devices hardware-wise, I decided to dedicate a special category on my site to QNAP, so welcome aboard mariushosting QNAP! Today I want to tell you about the QNAP TS-251+ model with an Intel J1900 Processor. This is the NAS that I will predominantly use to run my tests. While this is not a top-of-the-line model, it's a model that fits perfectly into any home, especially since it's capable of delivering superior real-time video transcoding (up to 4K H.264) to convert your videos to formats that can be smoothly played on PCs, mobile devices and Smart TVs.
QNAP First Impressions
Over the years, as technology grew, NAS devices have changed and have become top of the range devices. The leap in technology has made them into something we can no longer do without, and every household and every business absolutely needs a NAS on their side. And here it is in all its glory: The TS-251+ with two bay compartments!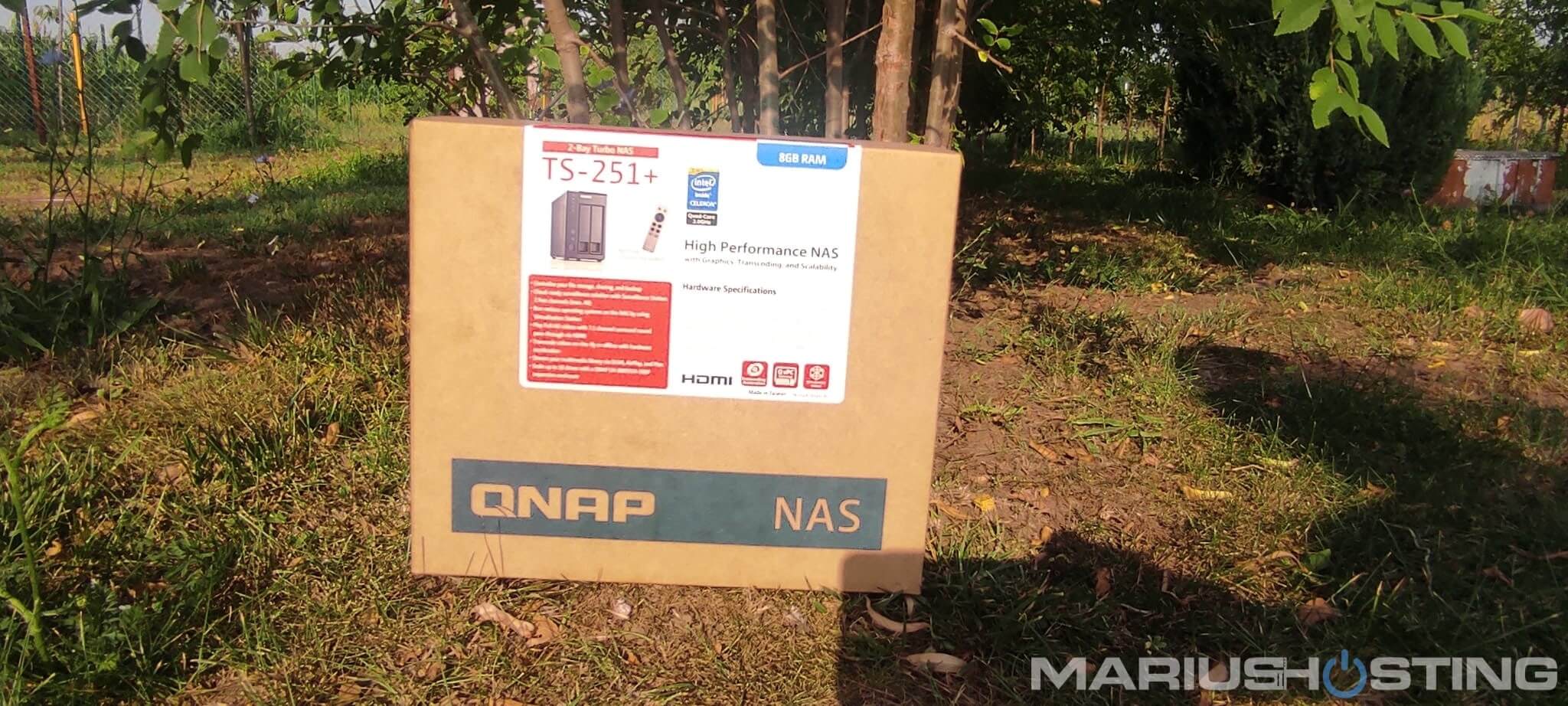 Well compartmentalized
Professional packaging, everything is in its place, individually and carefully packaged. The two side guards provide powerful anti-shock protection against potential damage – in case of mishandling of the box, the NAS inside is not damaged.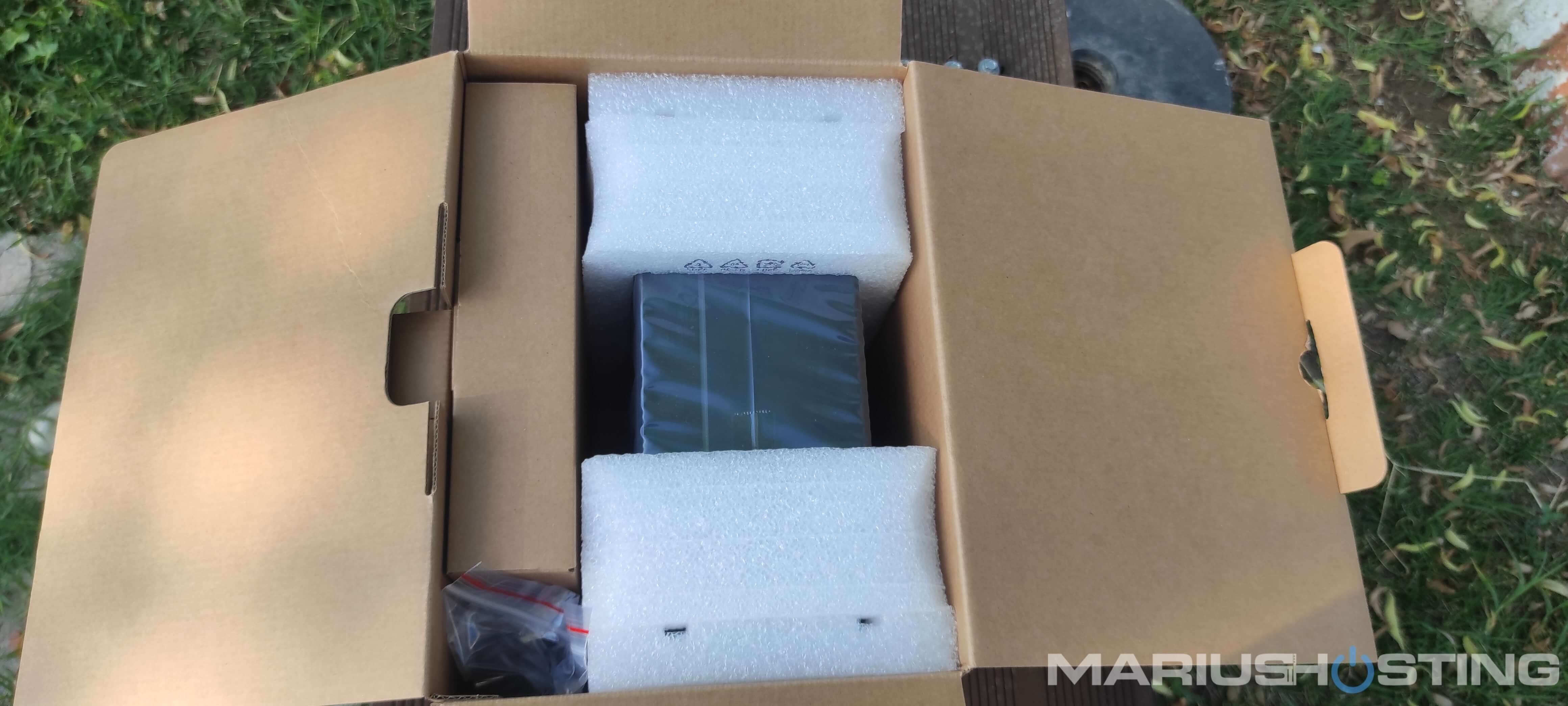 Inside the Package
In addition to the NAS, inside the box you'll find two 5e LAN cables. Also some screws for the HDDs and SSDs, and the power adapter. You can enjoy videos on TV via the HDMI cable with bundled remote control. You will also find a Quick installation guide for the NAS and an extended warranty document.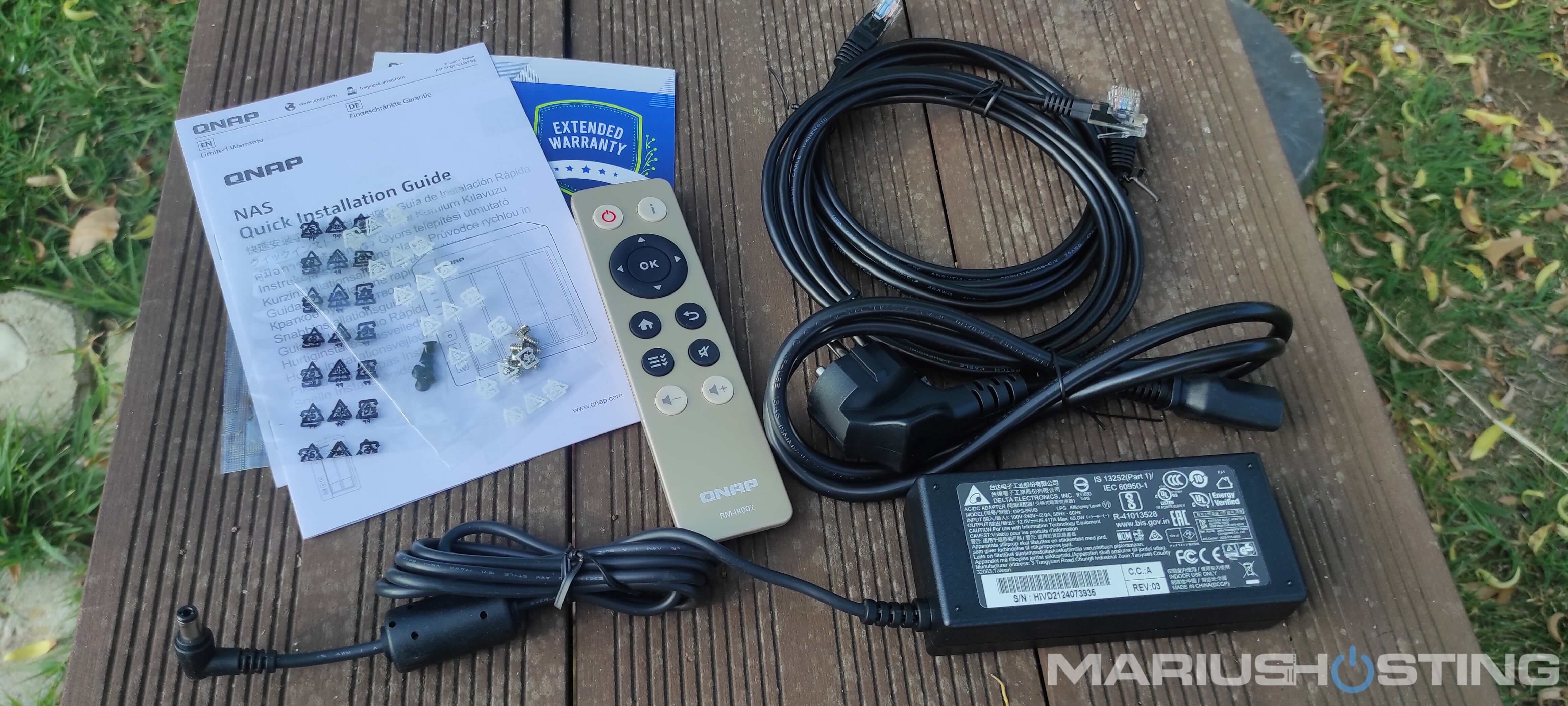 TS-251+ at a Glance!
The TS-251+ is a 2-bay NAS model suitable for use with both HDDs and SSDs, depending on your preference. On the front you'll find a button for copying data from 3.2 Gen 1 USBs and a power button. Over the years, QNAP has aimed for a minimalist design that brings elegance into your workplace and home.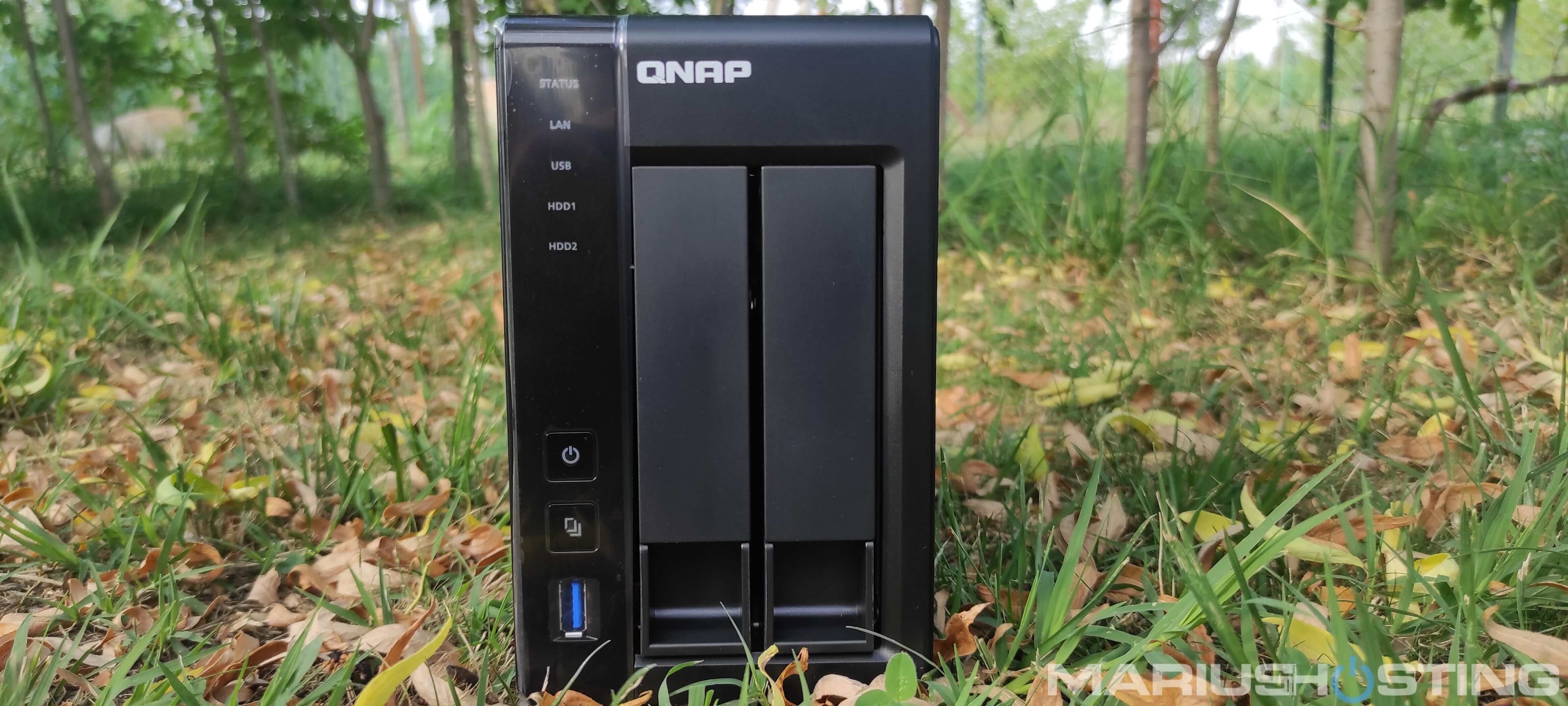 TS-251+ Back View
FAN
Kensington Security Slot
HDMI port
2x USB 2.0 ports
1x USB 3.2 Gen 1 port
2x 1GbE Rj-45 ports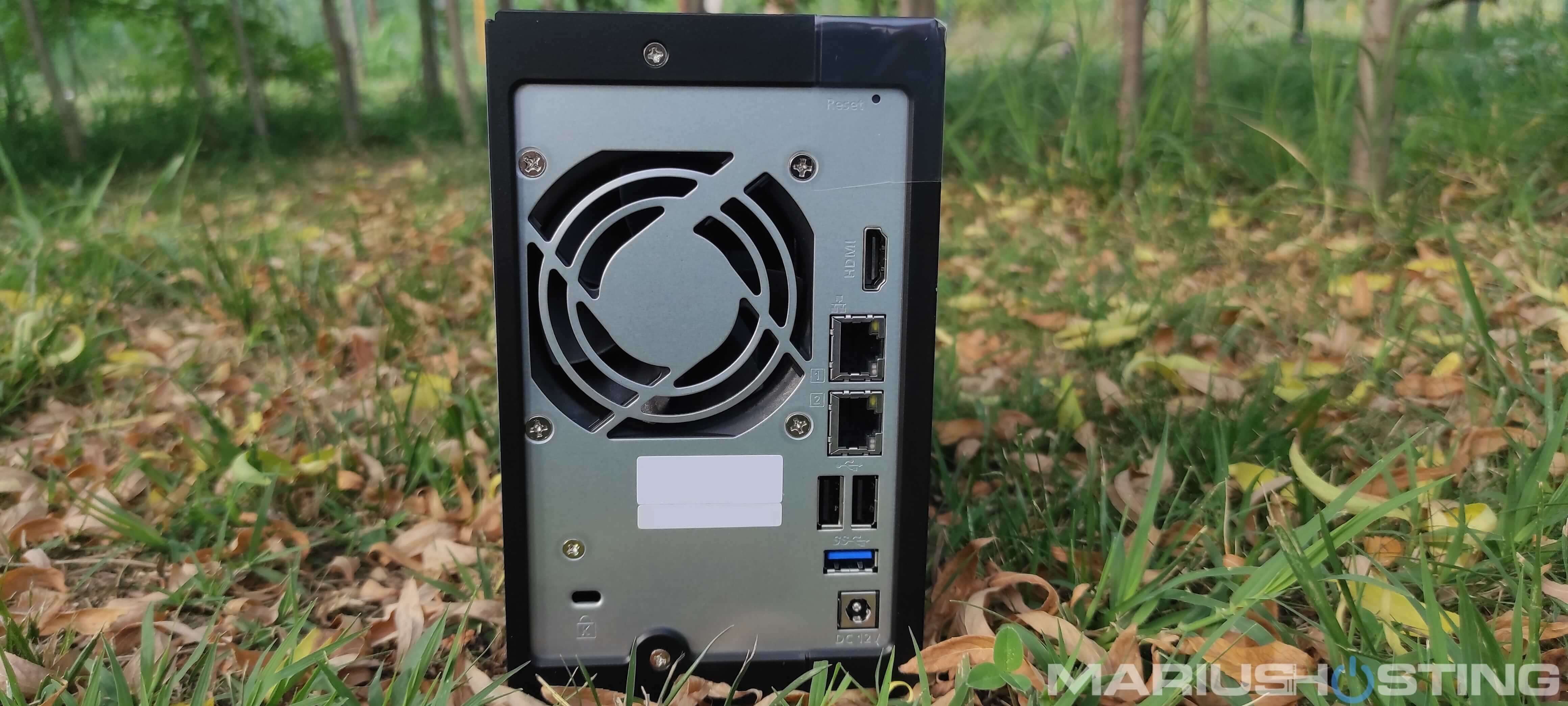 Side View
Minimalist and elegant design. Quality plastic material with a ventilation grille, with no identification info for the model in question.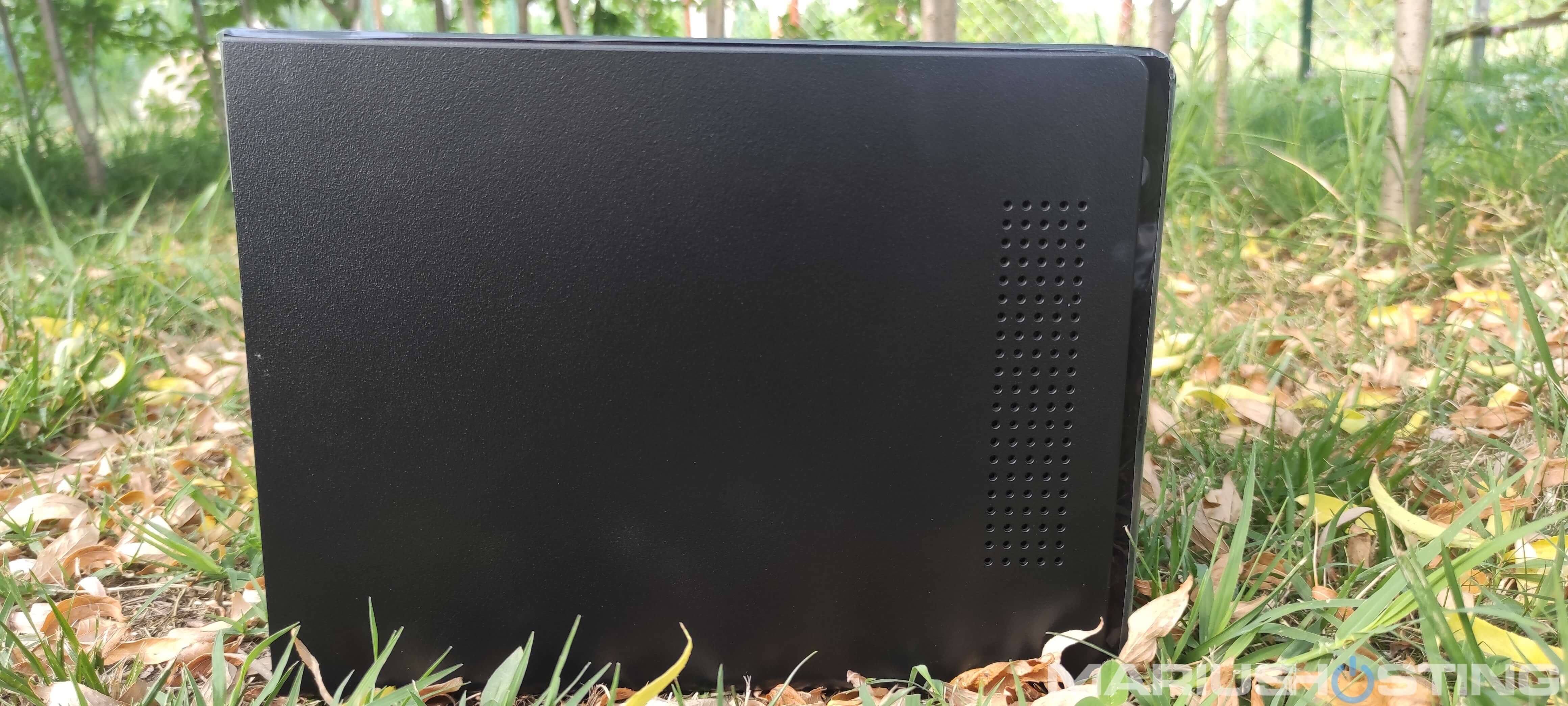 Interior
With the two bay slots removed, we are free to admire the inside of the TS-251+. Metal protection separates the disks from the well-ventilated motherboard.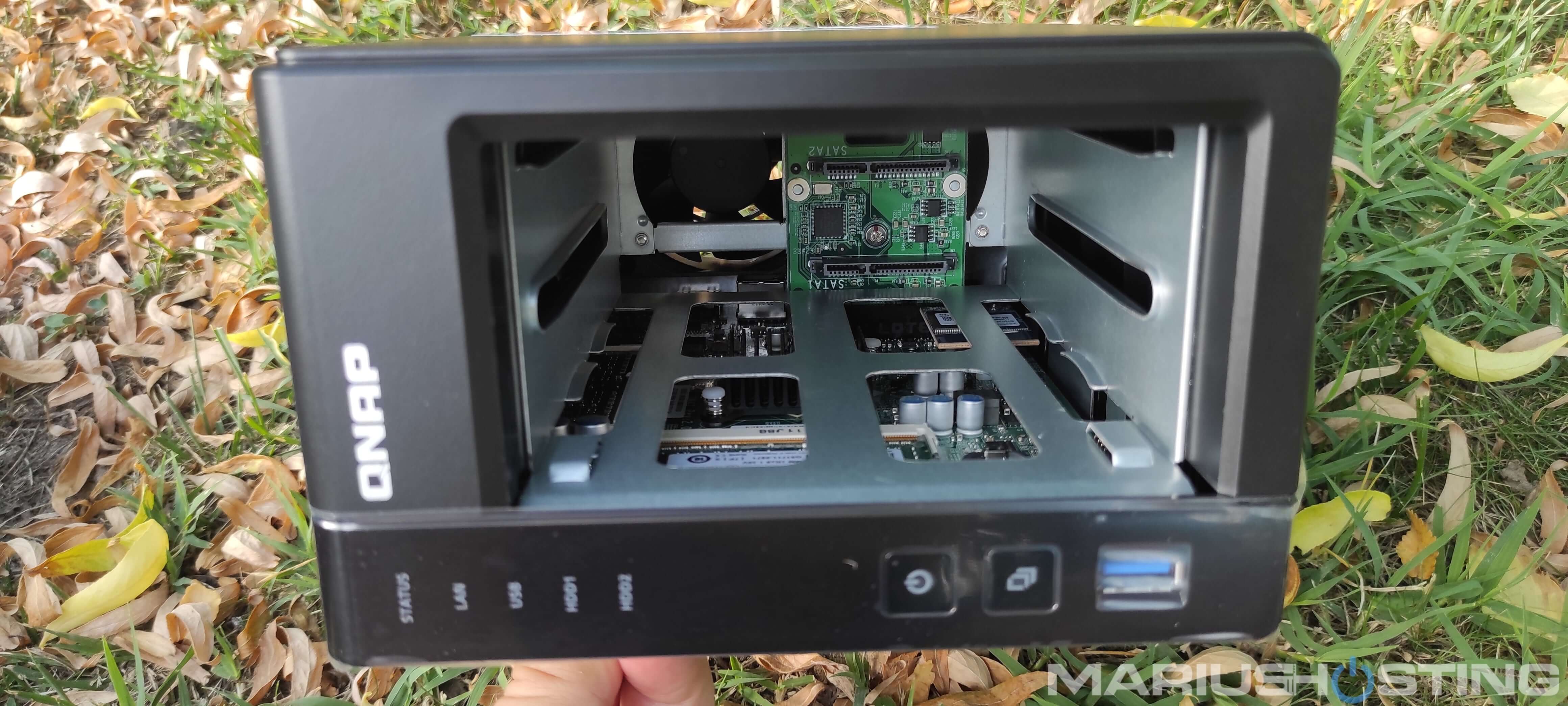 Disc Insertion and Quick Setup
To set up your QNAP TS-251+ model, get your disks ready and insert them into the two bays that are perfectly anchored by the screws found inside the package. Then connect your NAS to the power grid, and connect your two LAN cables that go from the NAS to your router or switch. Next, turn on the NAS and get ready for the installation of the QTS operating system.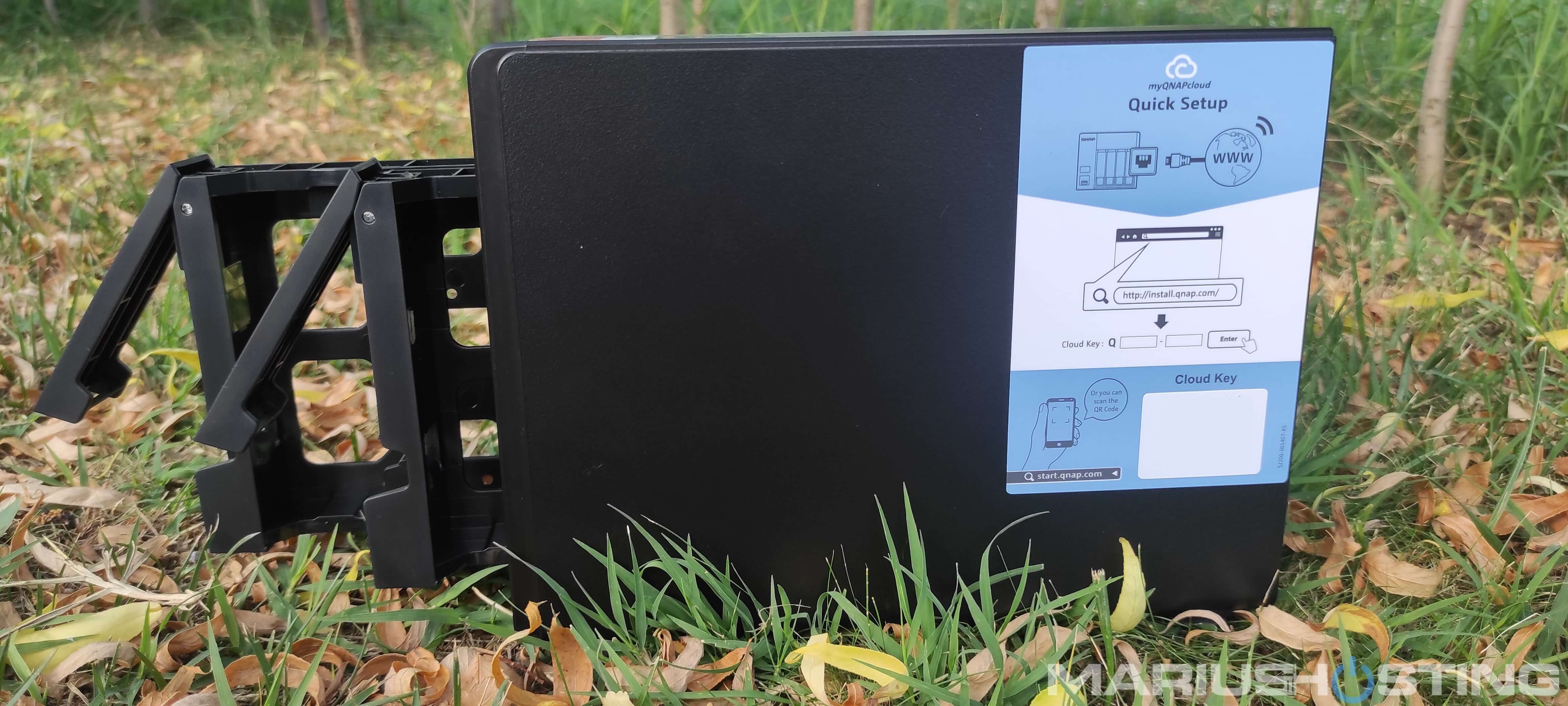 This post was updated on Sunday / August 21st, 2022 at 6:33 PM