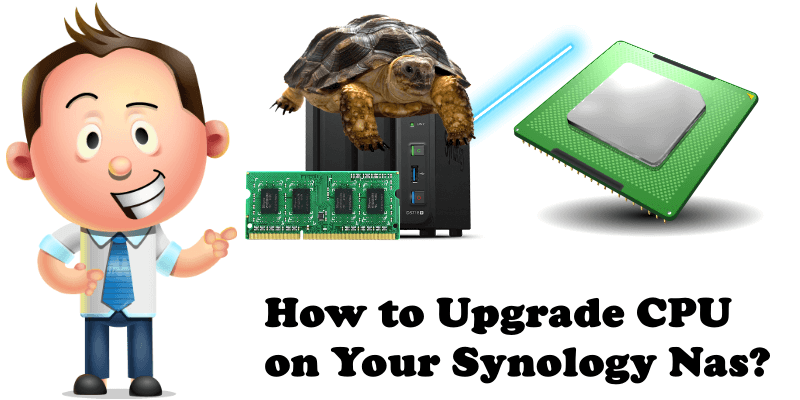 If you're running multiple different packages on your Synology NAS or running Virtual Machine, CPU matters. One of the biggest limitations of Synology NAS devices is their 'old' or outdated processors – a common discussion topic among Synology NAS users. The dissatisfaction is ever growing as we see NAS devices with prices upwards of $ 6500 with CPUs from 2015. Such as the SA3400 equipped with a Intel Xeon D-1541 8-core 2.1 GHz processor released at the end of 2015. Let's not forget that, in a couple of months, it'll be 2020. Which will make this processor 5 years old.
Competitors have turned Synology's biggest flaw into their biggest strength, developing NAS models with powerful, latest generation CPUs. With this offensive move, it's clear what the competition's goal is: move in on Synology and become the indisputable leaders on the NAS market. The strength of Synology NAS devices resides in the intuitive operating system that is DSM – user friendly even to the least experienced. Despite the less powerful and less cutting-edge CPU, the ease of use of its DSM operating system is what's keeping Synology afloat.
So is it possible to upgrade the CPU on your Synology NAS? Currently only very few high-end business models support CPU upgrades, while all 1-bay, 2-bay models and up to 12-bay do not support CPU upgrades. Even if you want to upgrade it, the CPU is bound to the motherboard (they're actually welded together). A friendly reminder: changing the CPU in high-end Synology NAS business models will result in loss of product warranty.
Synology sells NAS hardware which is not meant to be upgraded, except for the hard drives and RAM. You can read more information on the topic in my article 5 Groundbreaking Marketing Ideas For Synology.
This post was updated on Saturday / July 17th, 2021 at 1:43 AM