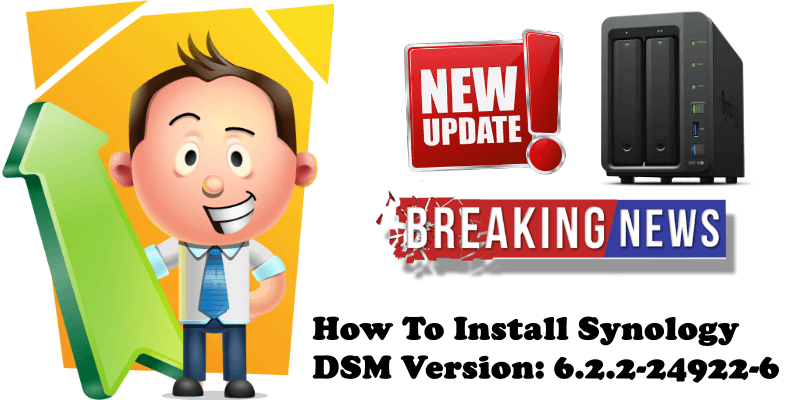 In the last few days I happened to notice that Synology had released a very important update called DSM Version: 6.2.2-24922-6. The update is expected to be available for all regions within the next few days, although the time of release in each region may vary slightly. This update will restart your Synology NAS. What's New in DSM 6.2.2-24922-6 ?
RS4017xs+ now supports D4EC-2666-16G memory module.
Improved drive migration compatibility for certain combinations of devices and DSM versions.
Improved the stability of iSCSI sessions on VMware hosts running EXSi 6.7 U3.
Fixed an issue where the system might unexpectedly reboot when users run remote virtual machines on certain models in an unstable network environment.
Initially this version was recalled but since today 27 march 2020, it is available again for download. I decided to install the update manually by downloading it from the official Synology archive website. In this archive I found the update folder of March 13, 2020 right on the website, that is the latest package released 6.2.2-24922-6 See the screenshot below.

Open the folder 24922-6 and inside it, you will find the .PAT file. Follow the instructions in the image below. What is a .PAT file? It's a system file extension used by DiskStation Manager (DSM), the operating system used for Synology NAS devices; it contains the files required to install or update the low-level operating system software that runs the device; it can be used from the DSM Control Panel by choosing "Update & Restore" and then the "DSM Update" option.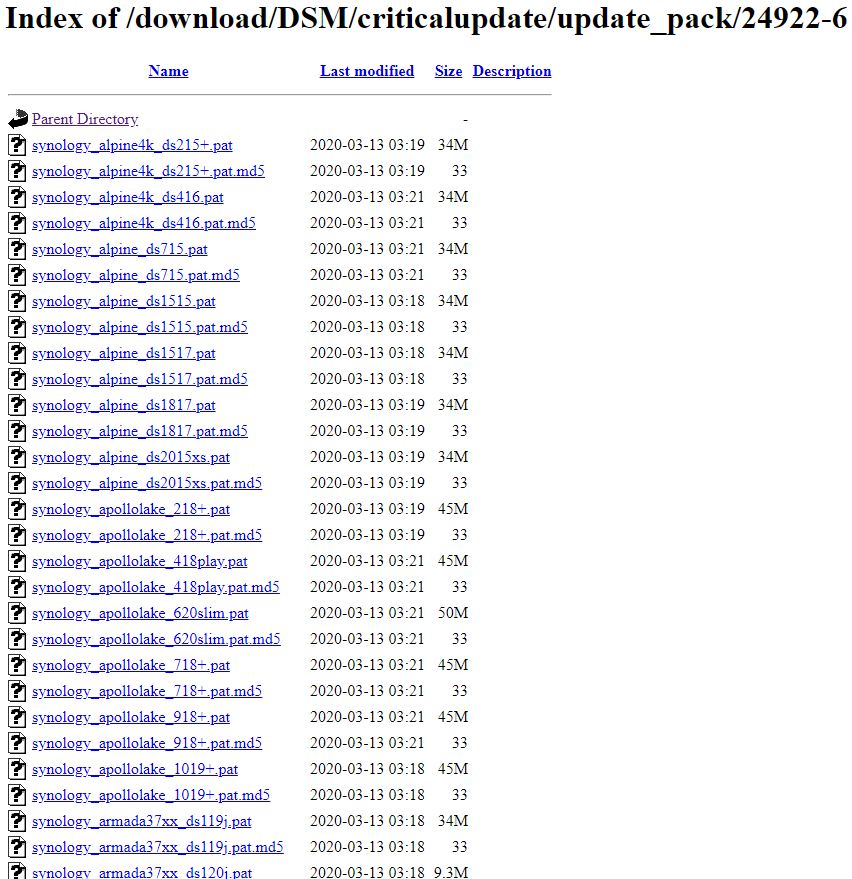 I was finally able to download the version for my Synology NAS DS718+ device from inside the folder. The package in question in my case is 45 MB and is called synology_apollolake_718+.pat Find in the list your device and download the appropriate .PAT file. Once I manually downloaded this package, I immediately uploaded it to my device. See the screenshot below. (Learn how to manually update your Synology Nas).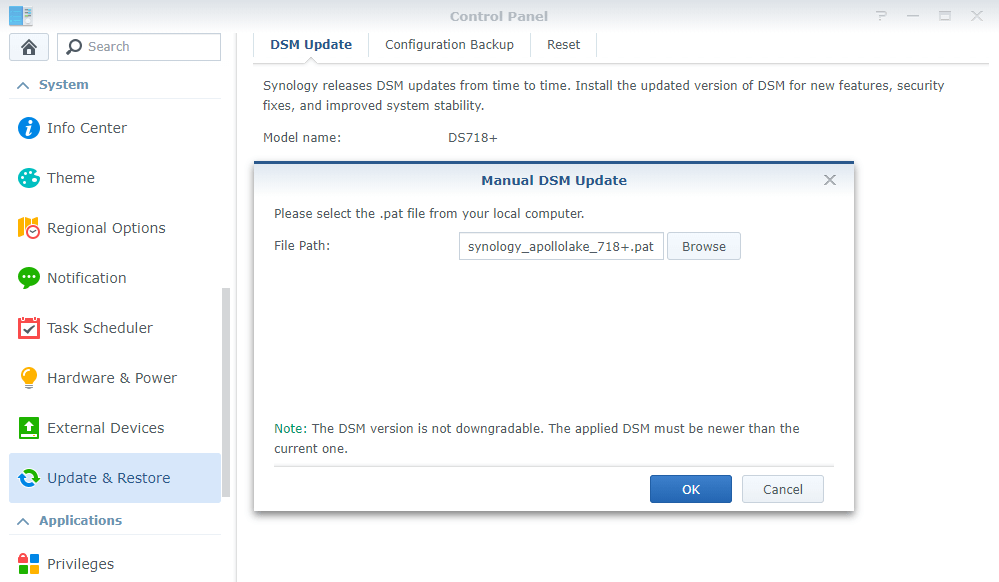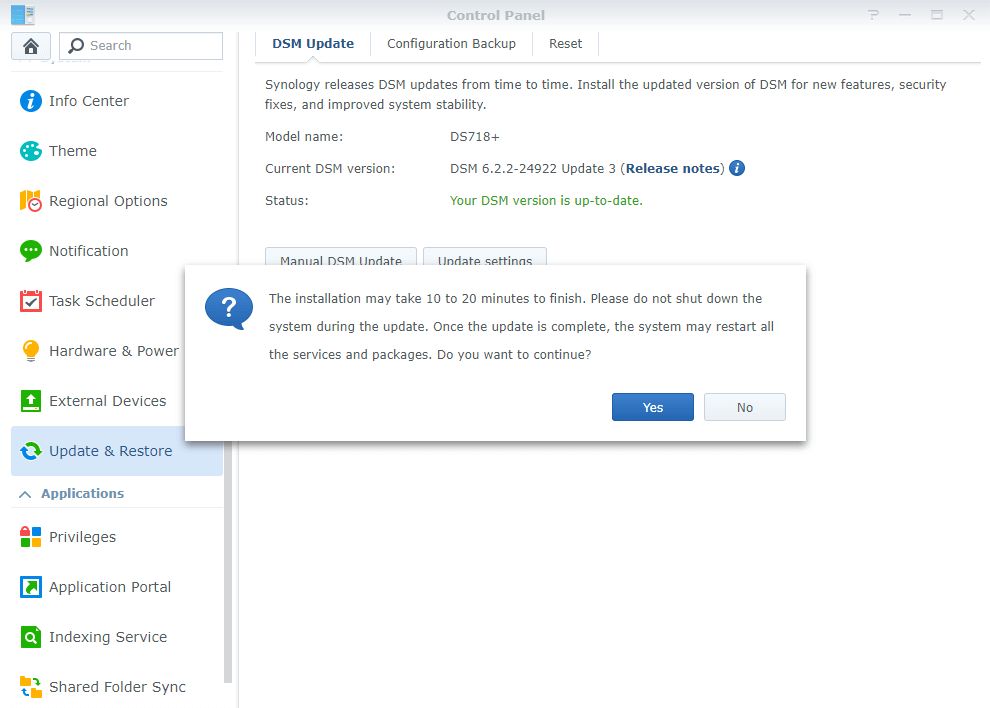 The actual update began within a few seconds and lasted about 30 seconds, then my device was restarted.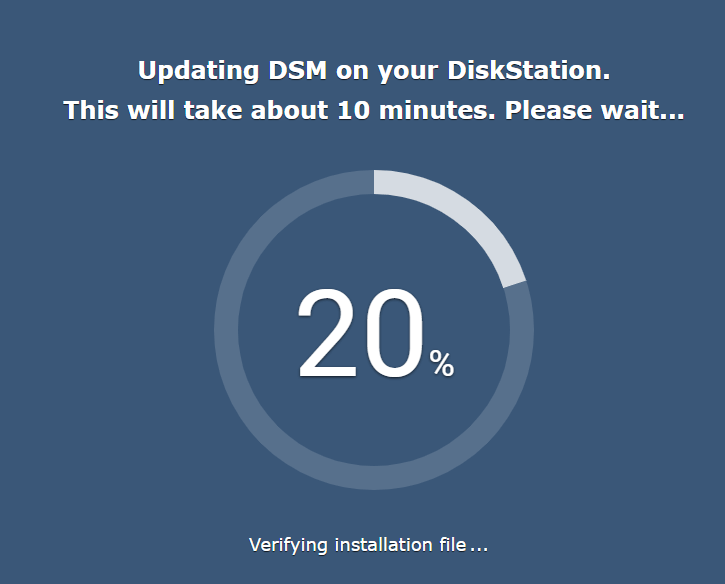 Finally returning to my device's Control Panel, I saw the DSM Version 6.2.2-24922-6 update was correctly installed.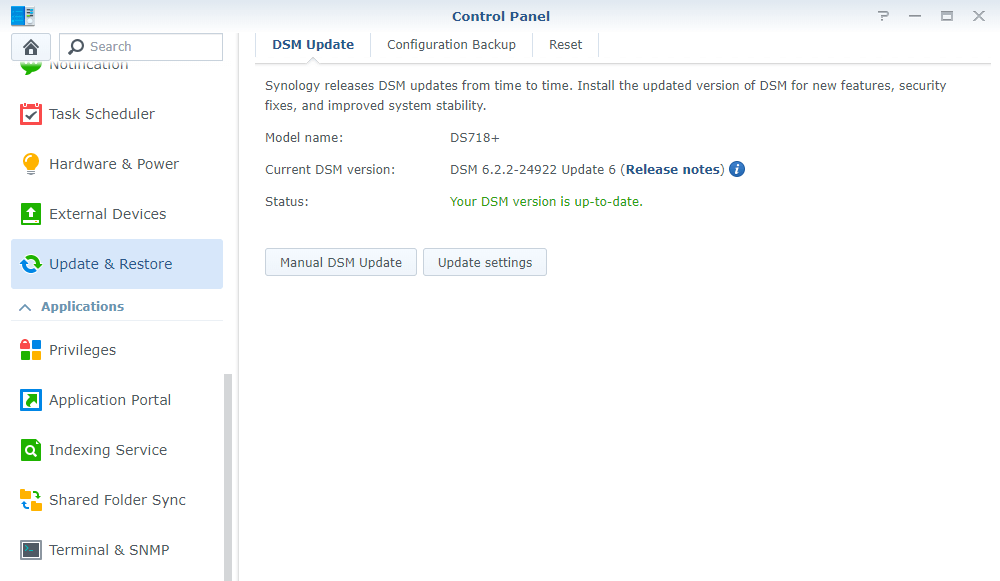 I hope this little guide will help you in the future so you too can download the latest manual updates without worrying about waiting for the automatic update. In some cases, the automatic update released by Synology can take weeks or months until it's available.
This post was updated on Friday / March 27th, 2020 at 9:30 PM