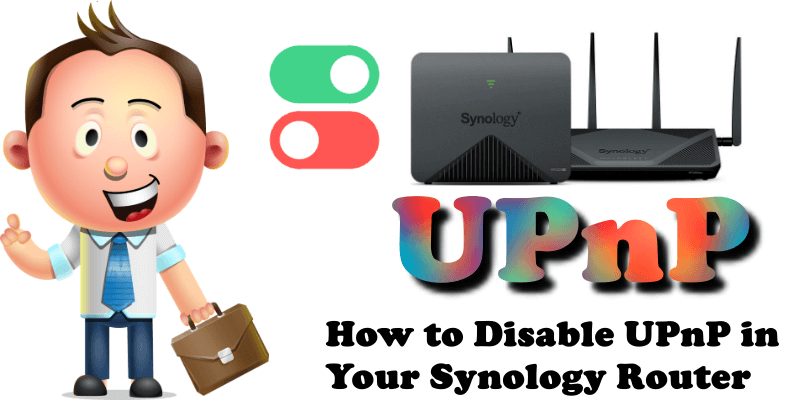 Many of you have asked me how to disable the UPnP service on a Synology router. First of all you need to know UPnP comes enabled by default on many new router models. UPnP stands for "Universal Plug and Play". Using UPnP, an application can automatically forward a port on your router, saving you the hassle of forwarding ports manually. You can see this option enabled on your RT2600ac router or on your MR2200ac router.
If you don't use applications that need port forwarding, such as peer-to-peer applications, game servers, and many VoIP programs, you may be better off disabling UPnP entirely. If you have also noticed "strange" port forwarding rules in your router, you can disable this option manually. I personally set my port-forwarding rules in my RT2600ac router manually. It reassures me to know which ports are open. So below I will teach you how to disable UPnP in your Synology router.
Please Support My work by Making a Donation.
Log into your RT2600ac router. Go to Network Center / Local Network / General / on the dropdown menu select "Disabled" then click Apply. Wait approximatively 1 minute for the settings to be saved.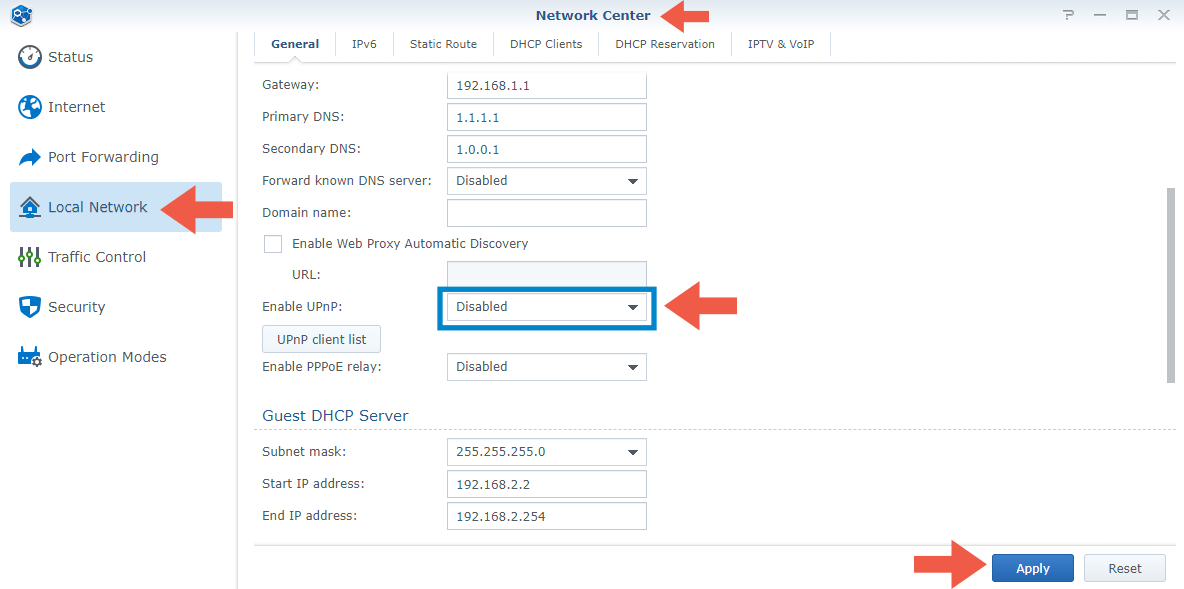 Note: Once the UPnP service is disabled, all rules created via UPnP in the "Port Forwarding" area will disappear from the list automatically.
This post was updated on Sunday / August 28th, 2022 at 3:21 PM