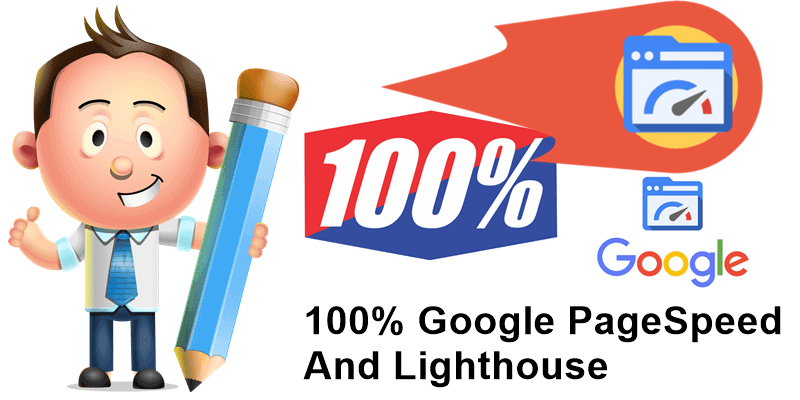 Today I wanted to give you an update on mariushosting and that is that it has a perfect Google PageSpeed and Lighthouse performance score: 100! As you know, mariushosting is hosted on a Synology NAS and the scores you see below are proof that you too can successfully self host your own website.
In the image at the bottom of the page you can see that mariushosting is still missing a UPS, but a CyberPower will soon be connected to my DS718+ to ensure an uptime of close to 100%. The Router was also upgraded to a Synology RT2600ac and I've set up LAN link aggregation to up read/write speed processes on the MX500 Crucial SSDs.
My aim is to have an unbelievably fast hosting server from my own home. In the future I hope that all independent authors can host their blog or website themselves so they don't have to pay exorbitant amounts to hosting services that offer subpar services compared to self hosting. If I'm being honest, no hosting provider has ever provided the website speed, privacy and stability that my DS718+ Synology NAS has.
Are you curious to see the speed tests I've done? See the list below for the results:
Google Page Speed Insights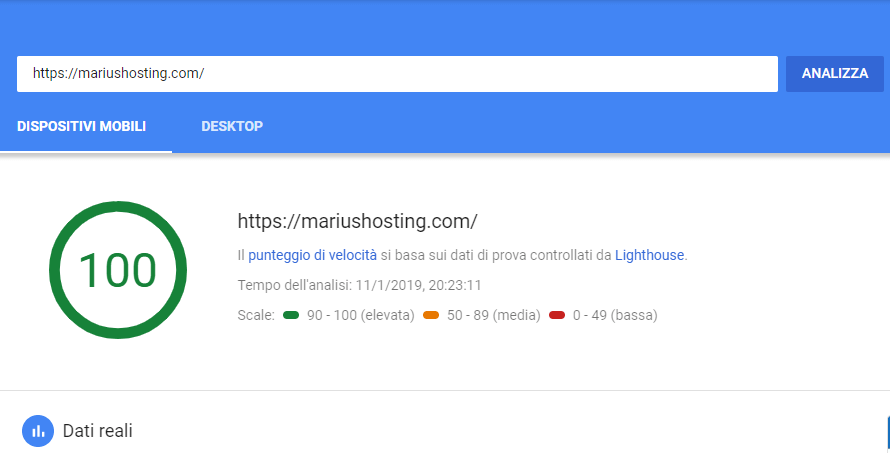 Lighthouse

Pingdom Tools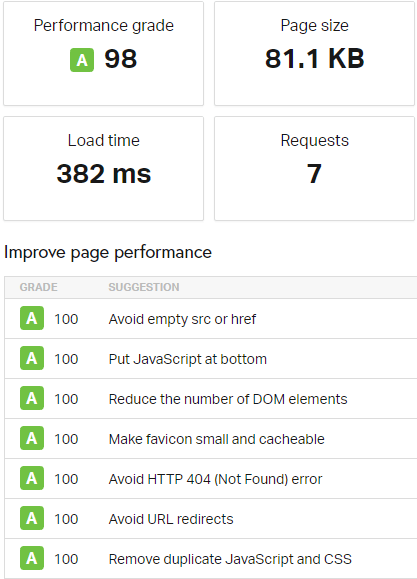 WebPageTest

GTmetrix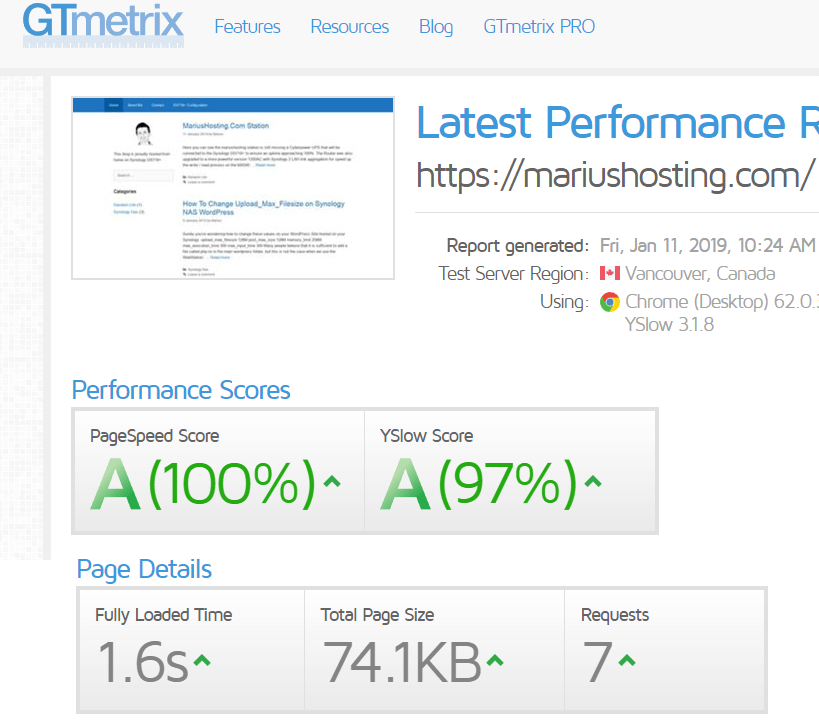 Awesome, isn't it? And, like I promised you, an overview of my web station setup below.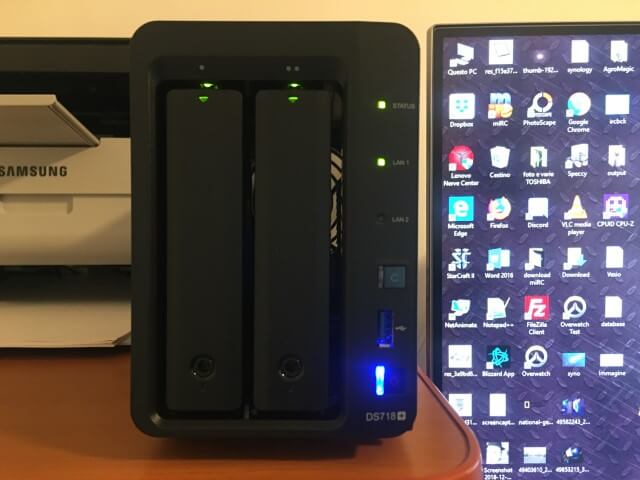 This post was updated on Friday / August 6th, 2021 at 12:15 AM