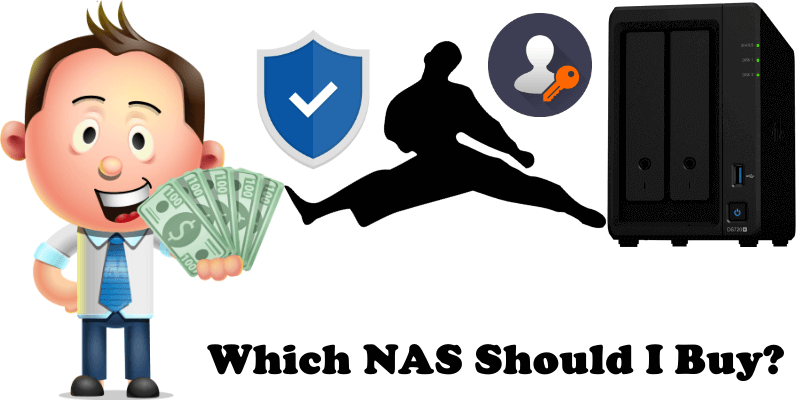 I'm always getting a lot of questions about which NAS to buy. Recently more and more brands have been coming out with NAS products. Some offer superior hardware, some more inferior hardware, some have a superior operating system and some inferior. There seems to be a lot of confusion for prospective NAS buyers about what to get, but of one thing I'm sure. Do you want a NAS? Choose a Synology NAS!
A Synology NAS is a great home networking device running an advanced Linux-based operating system called "DSM". One of the biggest strengths of Synology NAS devices is security – top-notch and continually improving, allowing for permissive personalization. Synology NAS devices are great for backup and allow you to host a shared network file space. You can run a local or online webserver, MySQL database, Virtual Machine host, and a media server on a Synology NAS. You could do this with any home rolled Linux server, but the level of expertise required is not at all user friendly. This is why a Synology NAS provides a great managed solution, and more functionality then I for one was expecting to get from a NAS. Synology is priced rather high, but simply has the best software and I'm not wrong when I say it's worth every penny. You definitely get what you pay for.
You are free to choose another NAS brand, but with Synology you will finally feel at home. After first looking to save a little, but not getting what they were expecting, a lot of friends, followers and readers reached out to me to tell me: 'Marius, I didn't listen to you. I didn't buy a Synology NAS but another NAS product which was cheaper. The result? I ended up spending a lot more money in the end because what I needed was a Synology NAS.'
Note: As you may well know by now, I do not sponsor any products, nor does my website sell or earn anything or make any kind of profit off the sale of any product. My recommendations are genuine.
This post was updated on Wednesday / December 2nd, 2020 at 11:45 PM