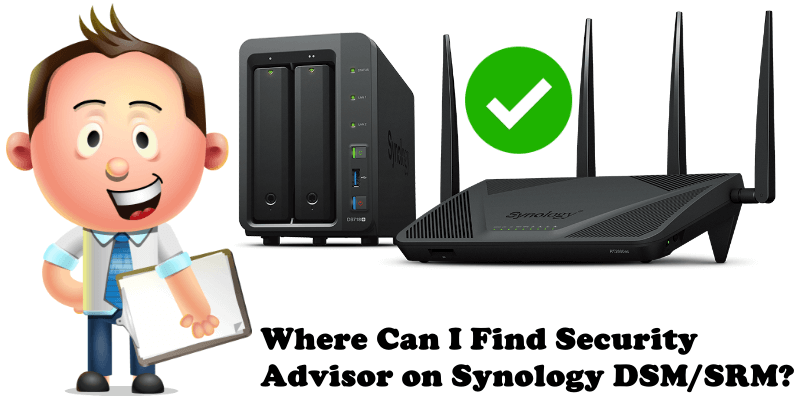 Many people do not know that some Synology packages are already pre-installed and it is impossible to remove or uninstall them. Security Advisor and Storage Manager, for example. Let's talk about Security Advisor. Many looking for this package do not find it. I must admit that, when I had my first Synology, I too had difficulty finding Security Advisor, despite the fact that it was always there, right before my eyes. So, let's go to "Main Menu" and we will immediately find the Security Advisor icon. Follow the instructions in the image below. Easy right? We are all used to finding icons directly on the desktop, forgetting about menus.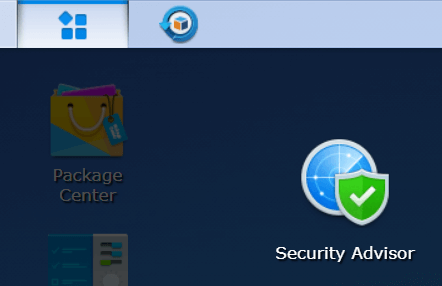 You can find Security Advisor following the same procedure even in the Synology RT2600AC Router that uses the Synology SRM operating system. Follow the instruction in the image below.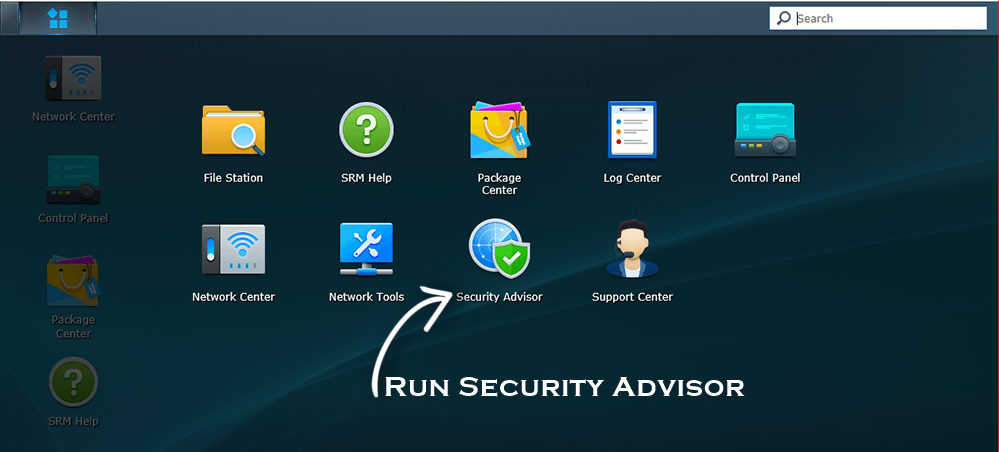 What is Security Advisor?
Security Advisor is a pre-installed DSM security application that scans your DSM settings and Synology NAS. Security Advisor will check your settings and recommend changes that help keep your Synology NAS always safe. Below you can find a list of features offered by Security Advisor:
Security Advisor will perform different checks to detect any DSM settings that may present security risks as well as any suspicious activity like malware.
Security Advisor will analyze abnormal login activities and password guessing from a malicious third party (for example, brute force attacks).
Security Advisor provides detailed results, giving you reports that explain what recommended actions to take and how you will benefit from doing so.
The internal security definitions database automatically updates, staying up-to-date on changing cyber threats.
Security Advisor generates monthly or daily reports to provide recommended actions.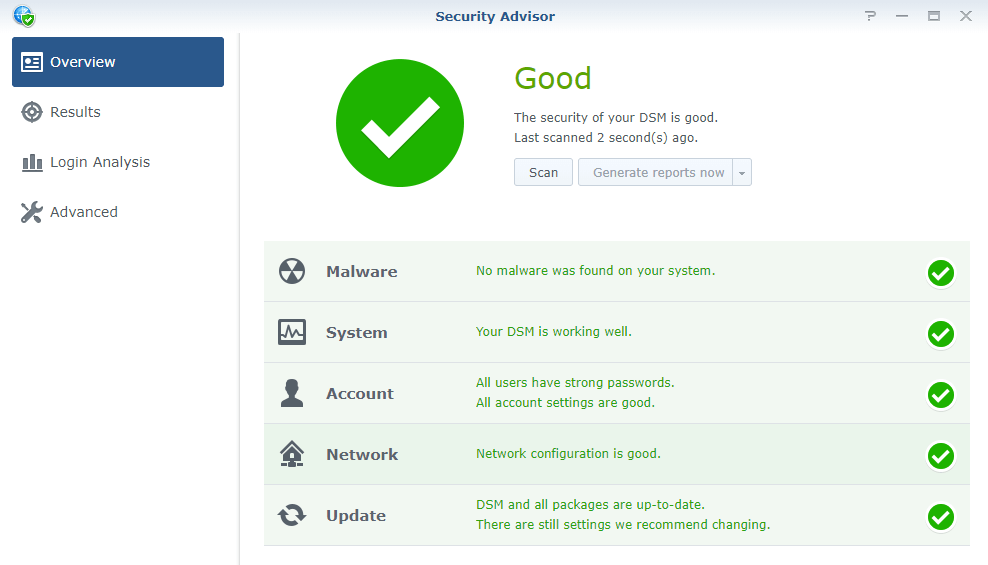 Note: Remember that Security Advisor cannot be uninstalled like other packages.
This post was updated on Wednesday / November 18th, 2020 at 10:06 PM