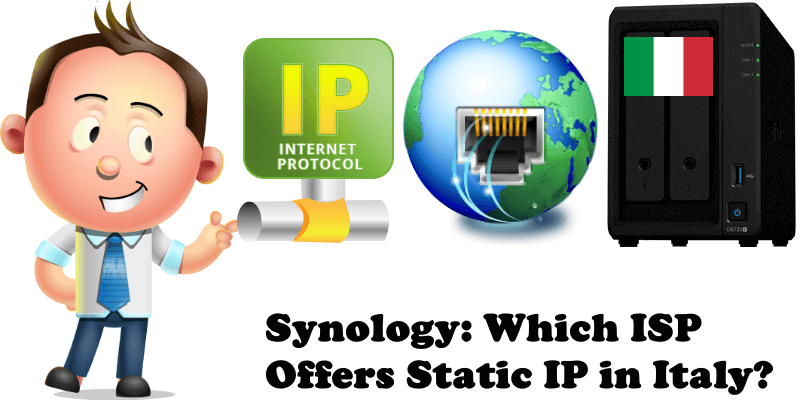 A static IP will simplify your life if you are using a Synology NAS for Web Hosting or for Video Surveillance (cameras). A Static IP will never change if you restart your router/modem. A dynamic IP will change everytime you restart your router/modem. With a static IP you can benefit from an online server without having to worry about updating your IP. However, this doesn't mean you can't use a dynamic IP for your Synology NAS and web server. You can. It's just that there are more settings to configure. In the article below I will tell you which ISPs currently offer a Static IP in Italy.
Fiber Download Speed: 1000MB
Fiber Upload Speed: 200MB
Static IP: Yes
Website: Fastweb
Note: Static IP at no additional cost only on request.
What are the benefits of a Static IP?
You can configure an FTP, email or web server like mariushosting.
You can build a virtual network – VPN (Virtual Private Network).
You have remote access to your computer from any location, no hassle (office, college, terrace, pub etc.).
You can easily configure servers for online games or you can play in multi-player mode.
You can view images transmitted by a surveillance IP camera, regardless of location. You can create online video conferences quickly and securely.
You benefit from increased security online.
Note: Difference between Static IP and Dynamic IP
Note: Contact me to report an ISP that offers Static IP in Italy. I will update the article with the new information.
This post was updated on Tuesday / August 2nd, 2022 at 4:45 AM