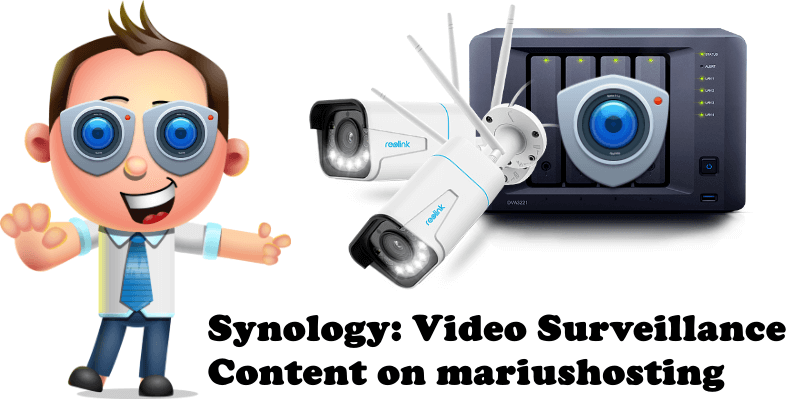 In the upcoming weeks we will be delving deep into new content and an exciting new section on Video Surveillance will debut on mariushosting. Right now you can see a new section called Surveillance has been introduced in the menu above. I will gradually fill the new Surveillance section with interesting and practical articles based on Video Surveillance, in addition to my current Surveillance hardware and Surveillance software configuration.
You will discover tips and tricks to enjoy Synology's Surveillance Station to its full potential, with some amazing recommendations for the best IP Surveillance Cameras, with photos, videos and excellent documentation in the unique style you are use to seeing here at mariushosting.
Stay tuned to mariushosting because tomorrow I will review the powerful Synology Deep Learning NVR DVA3221.
This post was updated on Wednesday / August 10th, 2022 at 10:07 PM