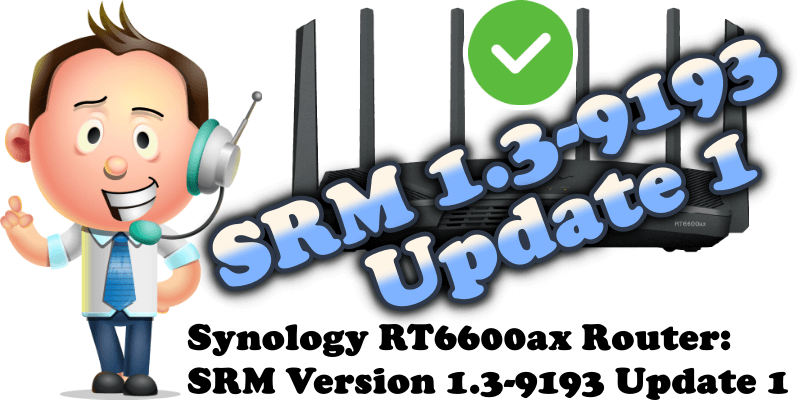 SRM 1.3 is the operating system of the Synology RT6600ax. It's mandatory to upgrade since multiple security vulnerabilities have been fixed: [Synology-SA-20:26]. The SRM 1.3-9193 Update 1 will be available for selected regions within the following weeks, although the release time in each region may vary slightly. I haven't had time to do my RT6600ax review that an important security update has already come out. Synology is one step ahead of its competition!
Log in into your RT6600ax router then go to Control Panel / System / Manual SRM Update. Follow the instructions in the image below.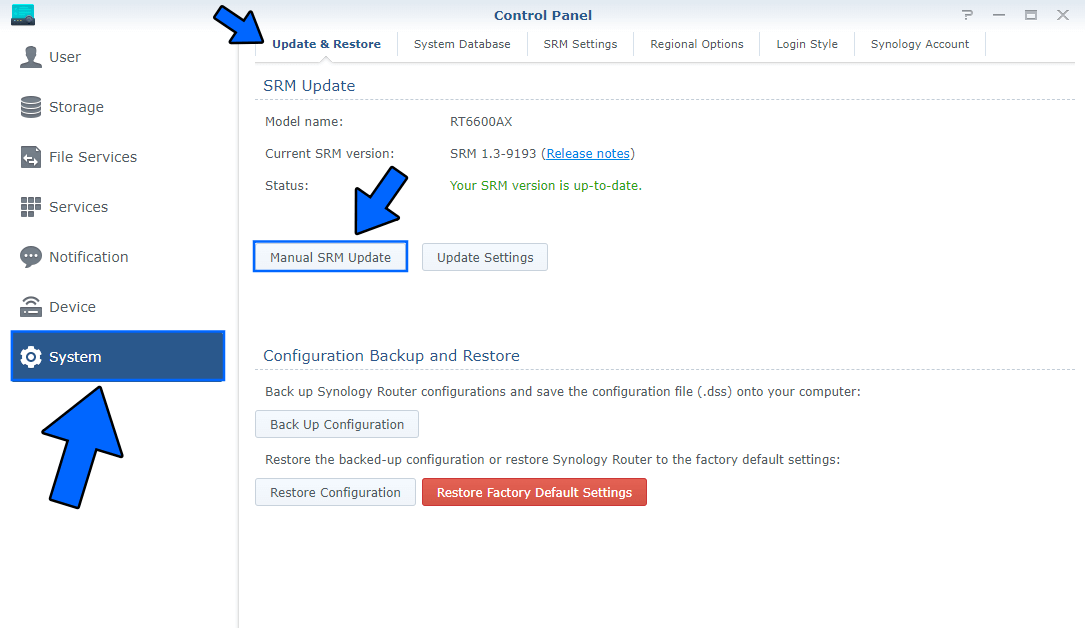 Select and upload the file you have previously download at the beginning of this article. Follow the instructions in the image below.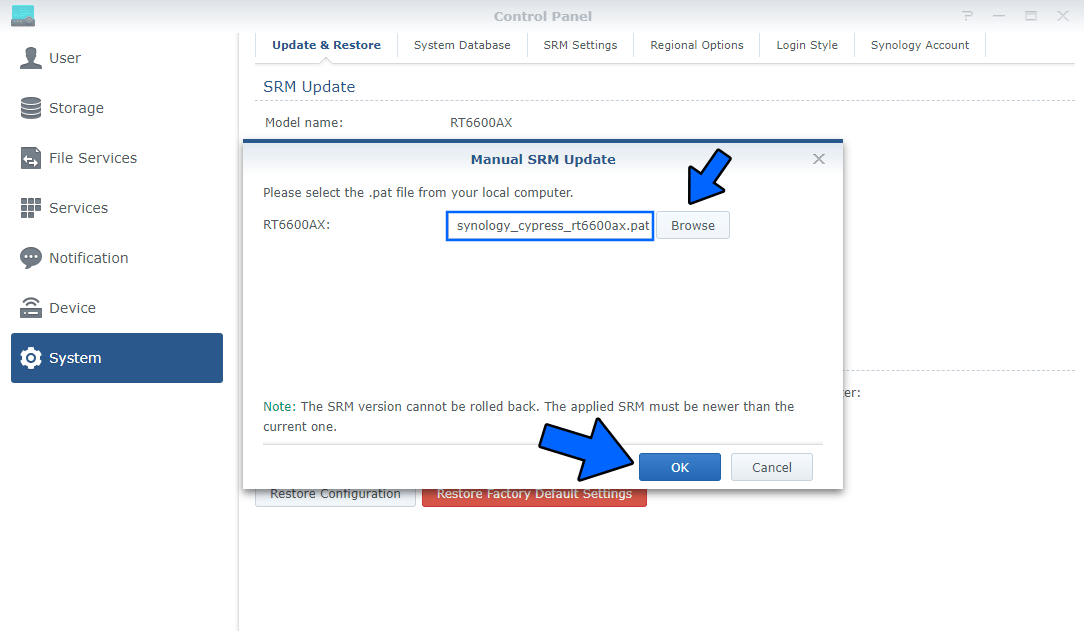 After you click OK at STEP 2 a new pop up window will appear with the following message: The system cannot be shut down during the update. Do you want to continue? Click Yes. Wait approximatively 2 minutes for the update to be completed. Follow the instructions in the image below.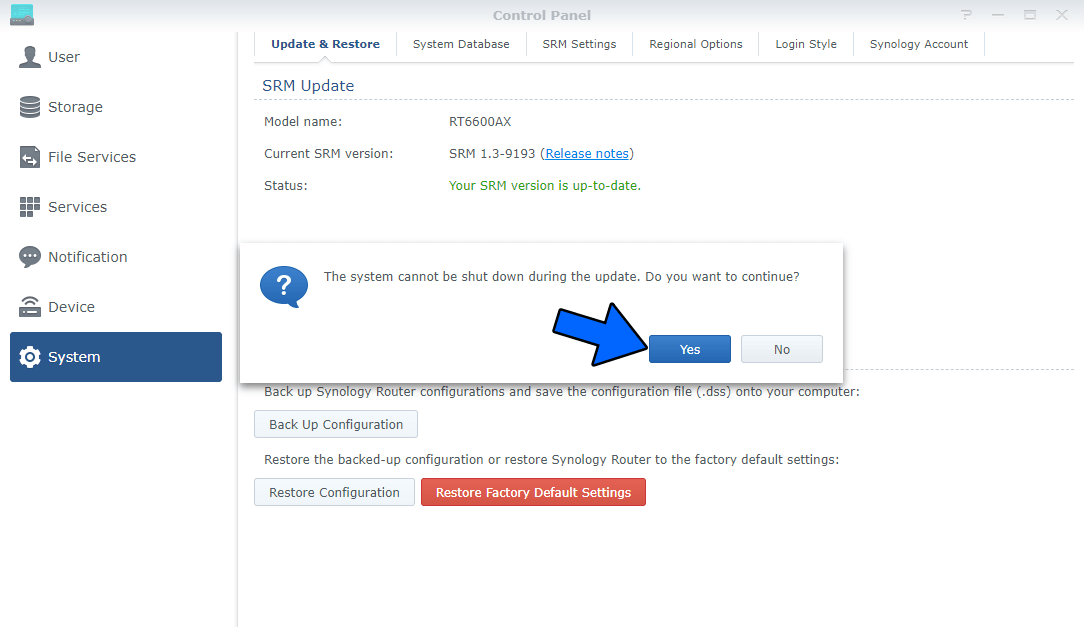 If everything went well, you will see the new SRM Version 1.3-9193 Update 1 correctly installed.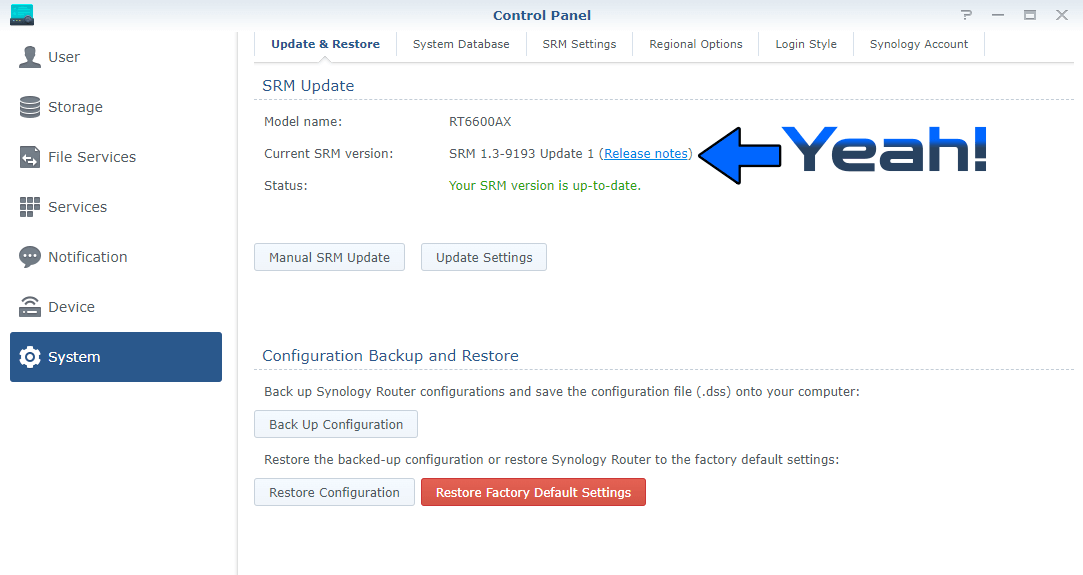 Note: Finally, thanks to the speed of Synology's RT6600ax router, the reboot takes a maximum of 2 minutes. I remember that the firmware upgrade on the RT2600ac router took about 8 minutes.
Note: Not only has the upgrade to SRM been made available for download, but so has the new version of Threat Prevention 1.3.0-0875 which finally manages to create the database without any issues.
Note: SRM 1.3 for the RT2600ac and MR2200ac will be available in the next weeks!
This post was updated on Friday / June 24th, 2022 at 1:55 AM