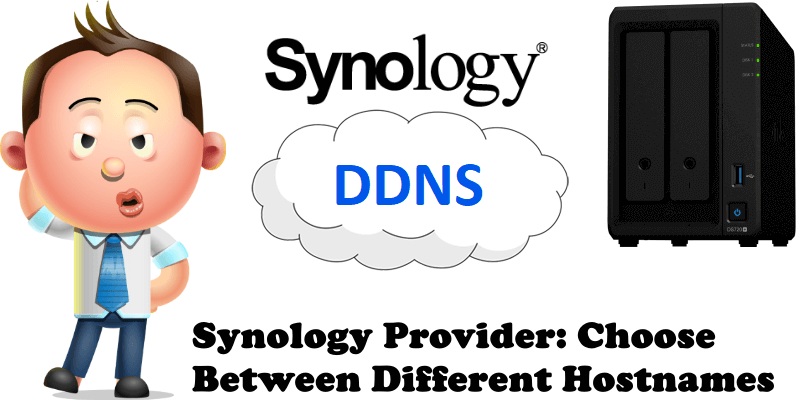 When you created your first DDNS using Synology as a Service Provider you almost certainly chose the first option that you saw and that was "synology.me" – Since it's the first option presented, it's the first one your gaze falls upon. But did you know that Synology offers more than one hostname, not just "synology.me"?
Well, if you are tired of your DDNS ending with synology.me, know that you can choose a better, cooler hostname ending!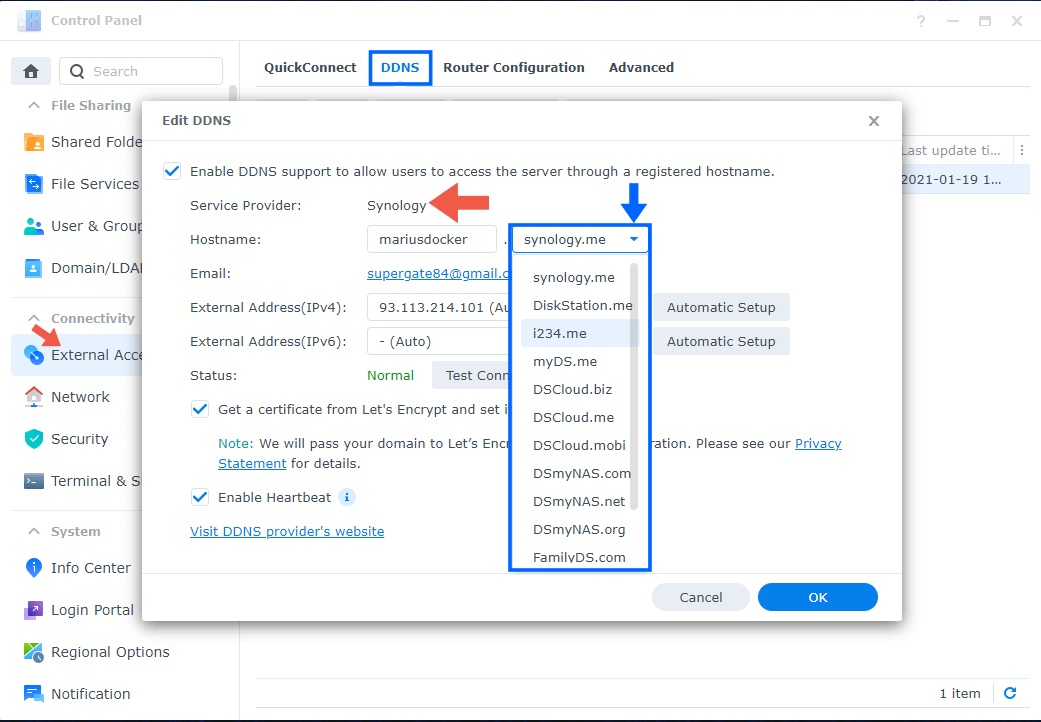 Among the hostnames available in addition to synology.me you have:
DiskStation.me
i234.me
myDS.me
DSCloud.me
DSCloud.mobi
DSmyNAS.com
DSmyNAS.net
DSmyNAS.org
FamilyDS.com
FamilyDS.net
FamilyDS.org
I also have some suggestions for Synology for future hostnames. For example, I find the names below quite nice:
DSweb.me
DShost.me
NASweb.me
NAShost.me
DSmyNASweb.me
DShappyNAS.me
DSplusNAS.me
DSproNAS.me
DSphotoNAS.me
And what about you, my readers, which hostname would you like to find in the list? Share your ideas in the mariushosting Facebook group.
Note: If you decide to change your hostname from synology.me to i234.me for example, you have to remember to add the new address on your phone in mobile applications such as Audio Station, Synology Photos, DS File, Drive etc.
This post was updated on Tuesday / June 20th, 2023 at 4:58 PM