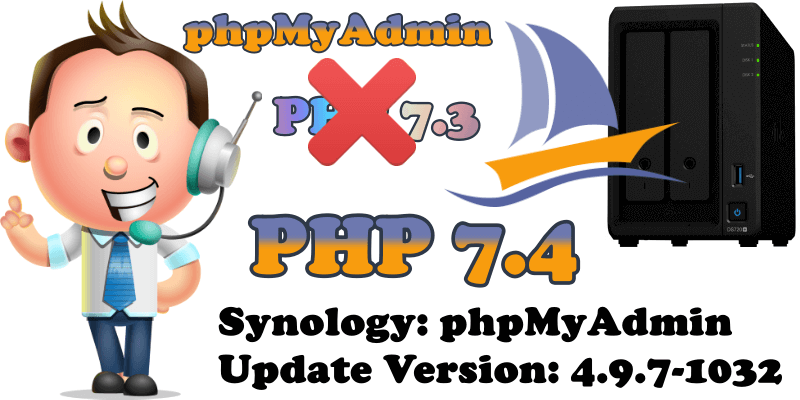 Today Synology released an update to their phpMyAdmin package downloadable through the Synology Package Center and the innovation that was introduced is the dependency of this package on PHP 7.4 instead of the older PHP 7.3 version. In other words, Synology's phpMyAdmin package is no longer dependent on PHP 7.3. This means that, by updating the phpMyAdmin package, it will no longer be necessary to install PHP 7.3 as well, only PHP 7.4, and you can also uninstall the old PHP 7.3 version from your DSM operating system. phpMyAdmin is a free software tool designed to manage the MariaDB databases. Easily manage the MariaDB databases stored on your Synology NAS by installing this package.
Go to Package Center, click Manual Install at the top right, then upload the file you have previously downloaded from the link above. The installation process will automatically start after you hit the Next button. Follow the instructions in the image below.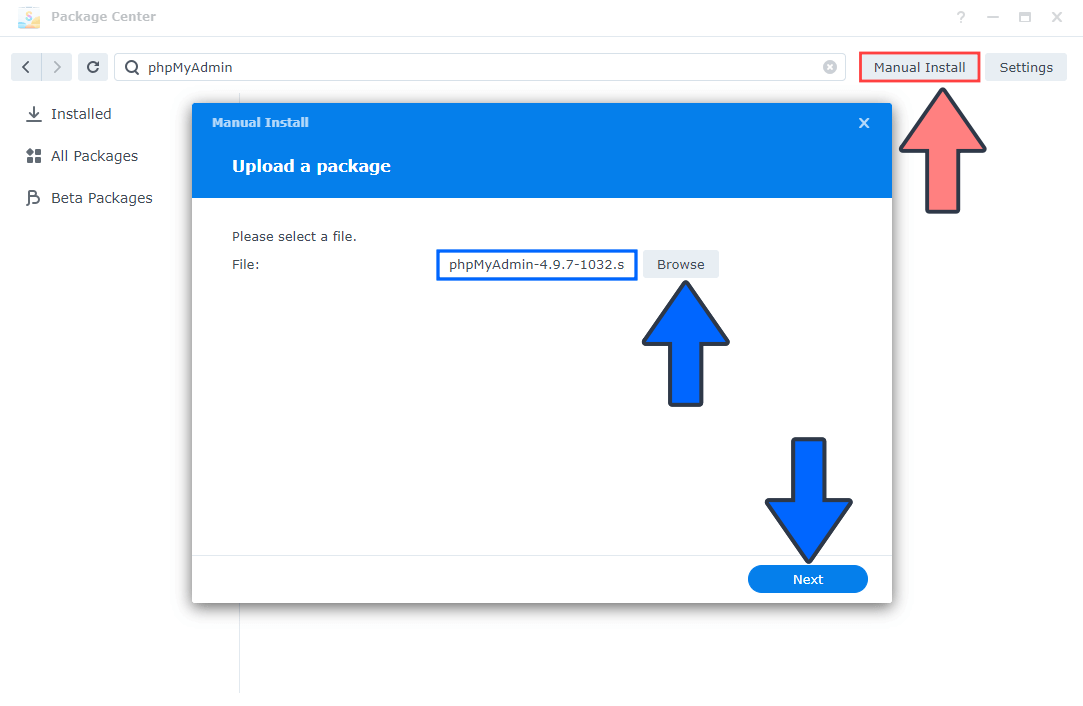 Once the new phpMyAdmin has been installed, it will automatically become dependent on PHP 7.4 and no longer require the PHP 7.3 version. So after the update you can safely delete PHP 7.3 from your DSM operating system via Package Center and only keep PHP 7.4 for your web services that are using Web Station.
Note: phpMyAdmin 4.9.7-1032 is available only for DSM 7 and the upcoming new DSM 7.1 version.
Note: Full phpMyAdmin 4.9.7-1032 Changelog.
This post was updated on Wednesday / December 8th, 2021 at 1:25 AM