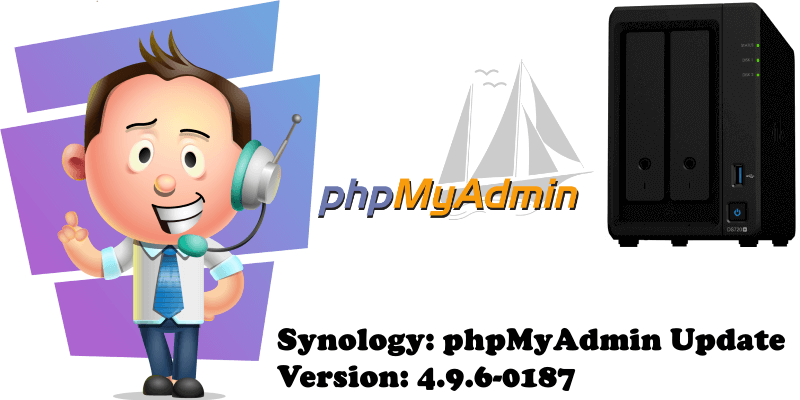 phpMyAdmin is a free software tool designed to manage the MariaDB databases. Manage the MariaDB databases stored on your Synology NAS by installing this package.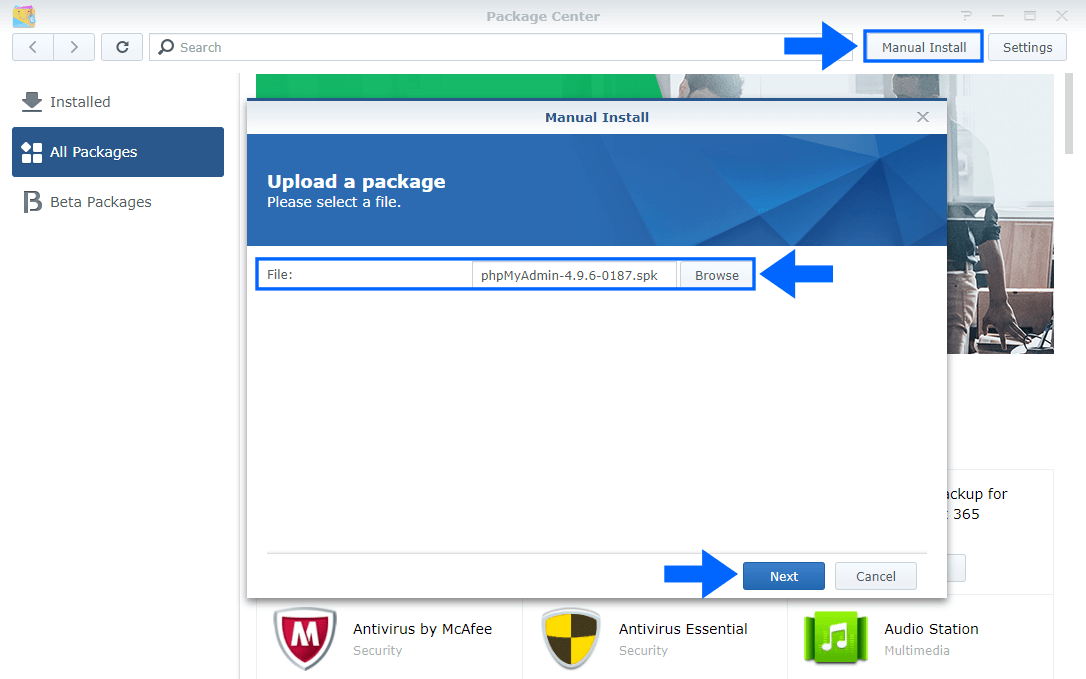 Version: 4.9.6-0187 Released on (2021-02-23)
What's New:
Fixed an issue where the passwords generated by phpMyAdmin might not meet the password rule.
Fixed an issue where the Designer feature might not work properly.
Fixed multiple security vulnerabilities (CVE-2020-10803, CVE-2020-10802, CVE-2020-10804, CVE-2020-5504, CVE-2020-26935, CVE-2020-26934).
Minor bug fixes.
Note: phpMyAdmin have a dependency on PHP 7.3 – So, you need to install PHP 7.3 before phpMyAdmin.
This post was updated on Wednesday / February 24th, 2021 at 12:23 AM