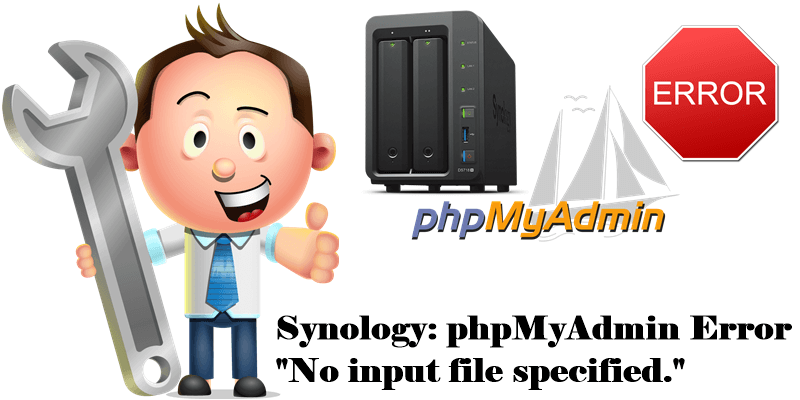 If you try to open your Synology phpMyAdmin Package and encounter a blank page with just an error text saying "No input file specified.", know that it is an error caused by the Permissions for your phpMyAdmin folder. I am sure that you too might be scared when you see an error like this, just like I was, but rest assured that everything can be resolved in a few simple steps.

Please Support My work by Making a Donation.
First of all, to fix this, right click on the phpMyAdmin folder, then click on Properties. Follow the instructions in the image below.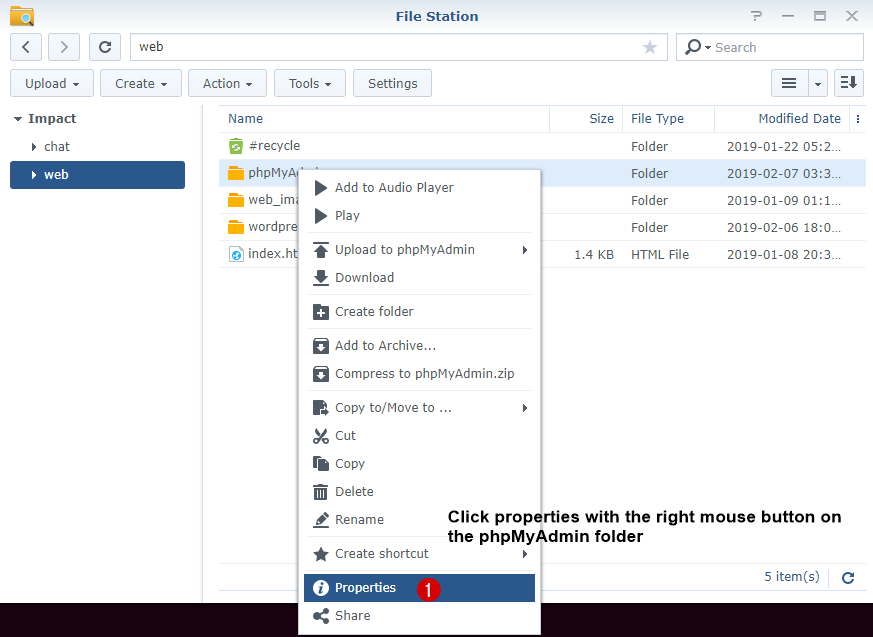 Sometimes, after installing a new version of phpMyAdmin, your system can lose its Permissions. All you have to do is give back the appropriate Permissions to the "SYSTEM" (Read and Write) to make the error disappear forever. Remember that the error could happen again when you manually update phpMyAdmin (every time even), but now you know the solution.
So, to make it clear: go to the phpMyAdmin folder that you will find in the web folder and right click on phpMyAdmin, then click on Properties. After that, go to the Permission tab / Create and type in SYSTEM then check both the READ and WRITE boxes – this way you give the SYSTEM permission to Read and Write. Save the settings. Sometimes you have to add Permissions to admin too, but only if you encounter this problem. Follow the instructions in the image below.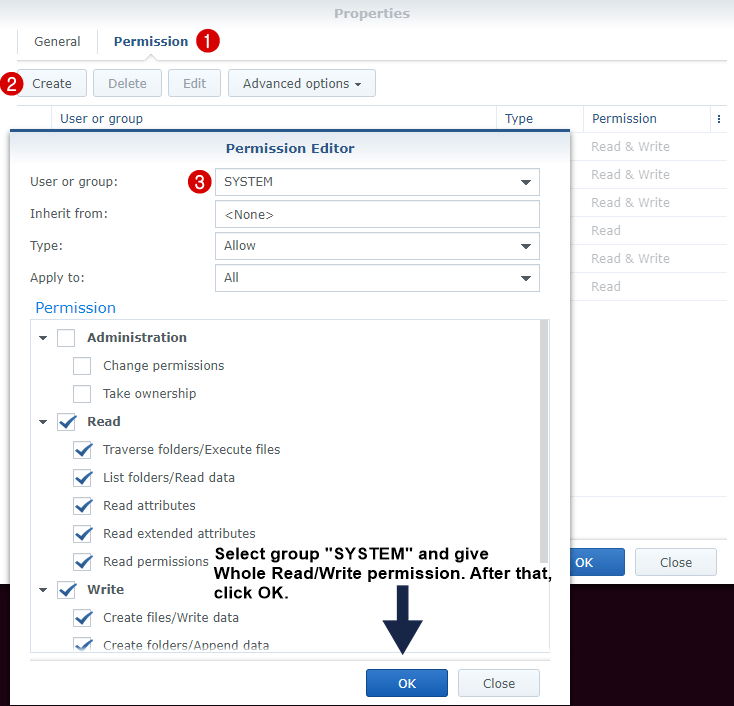 Hopefully, you will not have to deal with this problem again. If you have any questions, do not hesitate to contact me using the specific page.
This post was updated on Thursday / September 2nd, 2021 at 1:54 AM