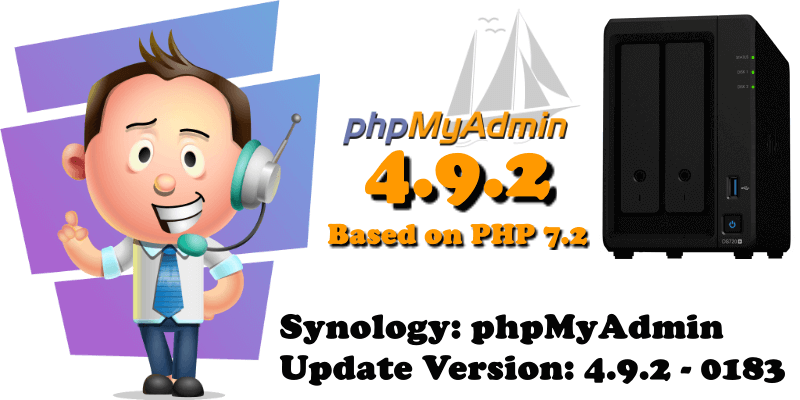 Today, 10 June 2020, Synology has released the update to phpMyAdmin 4.9.2-0183 – phpMyAdmin is a free software tool designed to manage the MariaDB databases. Manage the MariaDB databases stored on your Synology NAS by installing this package.
Finally, with this new phpMyAdmin version there is no more dependency on PHP 5.6 However, starting today, phpMyAdmin will have dependency on PHP 7.2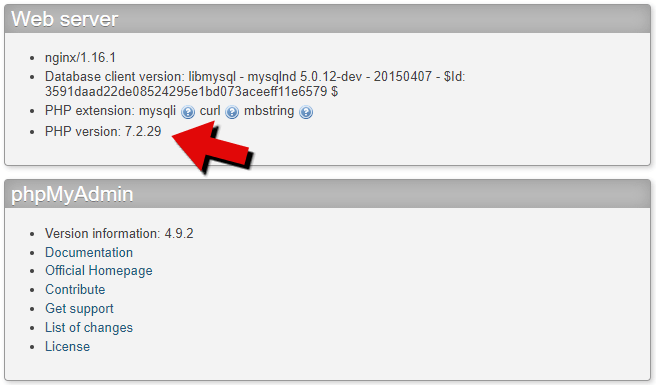 Now, you can completely uninstall PHP 5.6 from your Synology NAS because phpMyAdmin has no more dependency on it.
Did you know that the release of the automatic update on Synology NAS can take a few weeks or months to be available in all regions of the world? In this article I will teach you how to update your current phpMyAdmin to phpMyAdmin 4.9.2-0183 manually.
Please Support My work by Making a Donation.
Go to Synology Package Archive, or Synology Package Center then download the latest phpMyAdmin 4.9.2-0183 package.
Once you have downloaded the .spk file, go to Package Center / All Packages / Select Manual Install, then upload your previously downloaded .spk file. After that, click Next. Follow the instructions in the image below.
Done! You have updated your phpMyAdmin to the 4.9.2-0183 version.
This post was updated on Monday / July 13th, 2020 at 2:45 AM