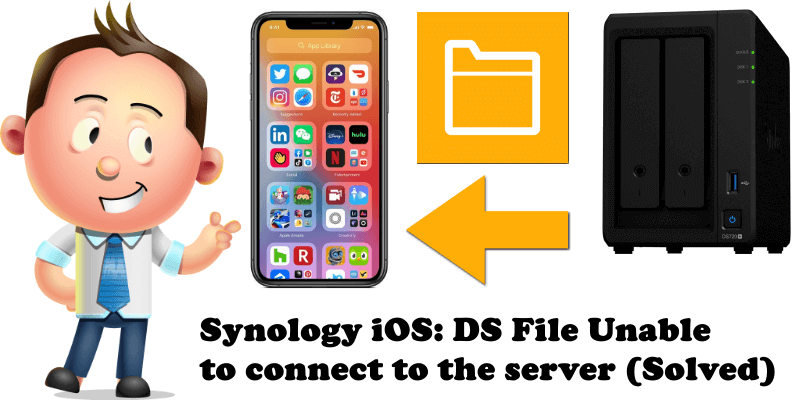 After you update your iPhone to the latest Apple iOS 14, when you open the DS File app and try to log in to your Synology NAS via your LAN IP, you will get the following message:
DS file would like to find and connect to devices on your local network. This app will be able to discover and connect to devices on the networks you use.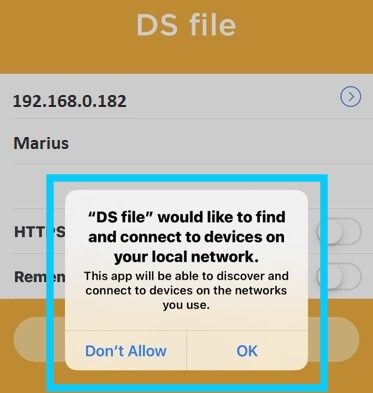 To solve this problem follow the instructions below:
Please Support My work by Making a Donation.
Go to iOS Settings / Privacy / Local Network and give access to Local Network for the DS file app. Follow the instructions in the image below.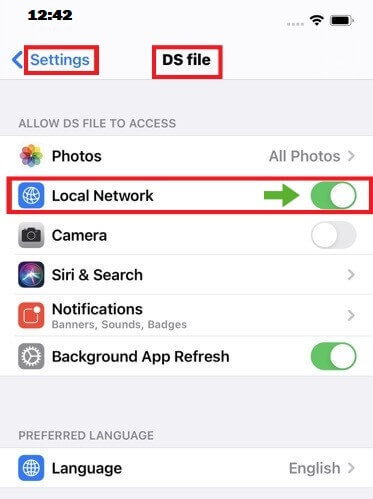 Otherwise you will see this message right after you click login, even if the IP and account password are correct.
Unable to connect to the server.
Please Check:
– the IP address is correct
– the network connection
– Synology NAS is connected
We recommend using QuickConnect
for easier connection to your server.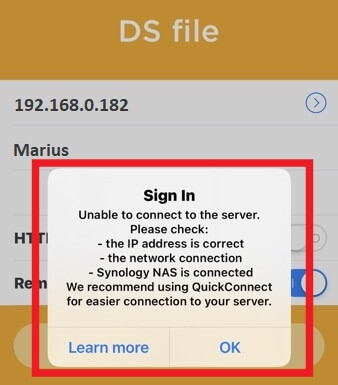 Note: After you give access to the Local Network, the DS file app will work as expected.
This post was updated on Tuesday / September 22nd, 2020 at 1:17 PM