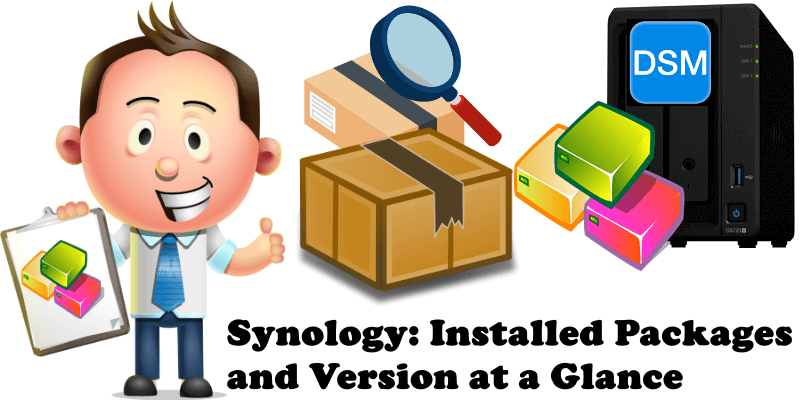 In Package Center it can be difficult to search for each package in part and find its version. If there was a faster solution that allowed you to see all the applications currently installed on your Synology NAS, and their respective version, at a glance, would it help you? Of course! Your Internet friend Marius has the solution for this as well! Today I will show you how to see all the packages and their version at a glance.
Please Support My work by Making a Donation.
Activate email notifications. Skip this step if email notifications are already set up.
Go to Control Panel / Task Scheduler / Create / Scheduled Task / User-defined script. Follow the instructions in the image below.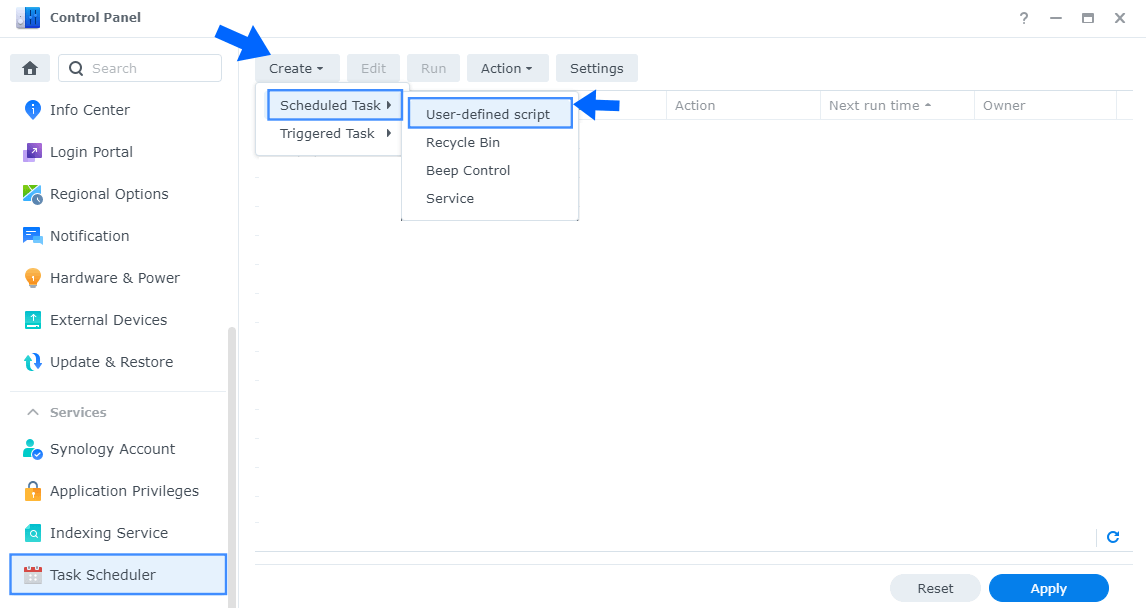 Once you click on User-defined script, a new window will open. Follow the instructions below:
General: In the Task field type in DSM Packages List. Uncheck the "Enabled" option. Select root User.
Schedule: Select Run on the following date then select "Do not repeat".
Task Settings: Check "Send run details by email", add your email then copy paste the code below in the Run command area. After that, click OK.
synopkg list | sed 's/: .*$//'

After you click OK on STEP 4 a new warning pop up window will open. Click OK.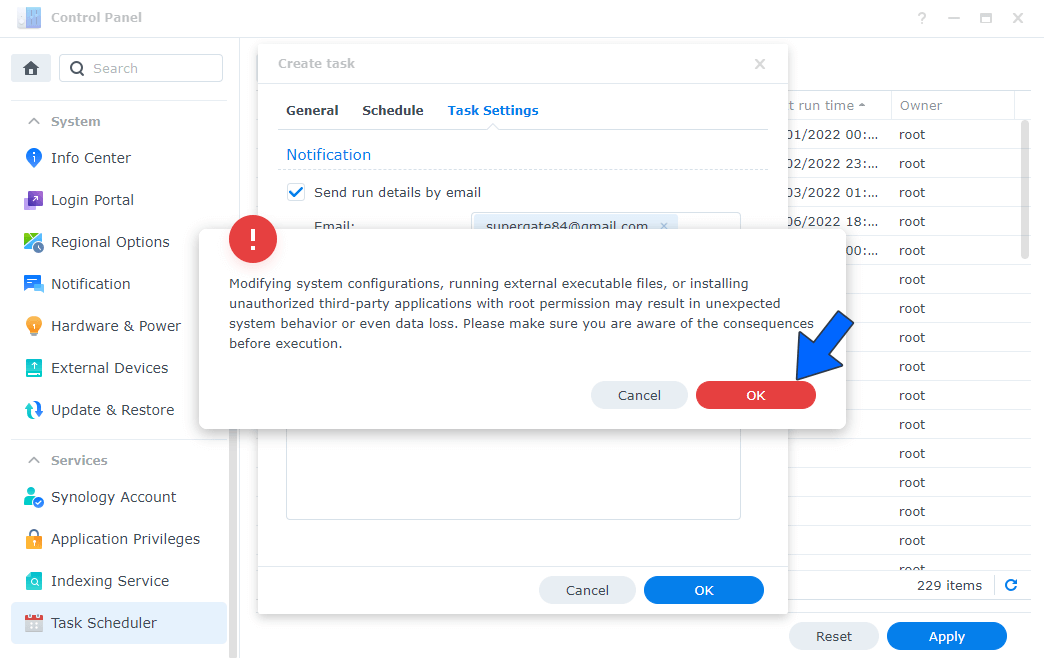 After you click OK on STEP 5, select your "DSM Packages List" Task then click the "Run" tab. You will be asked to run DSM Packages List – click Yes. Follow the instructions in the image below.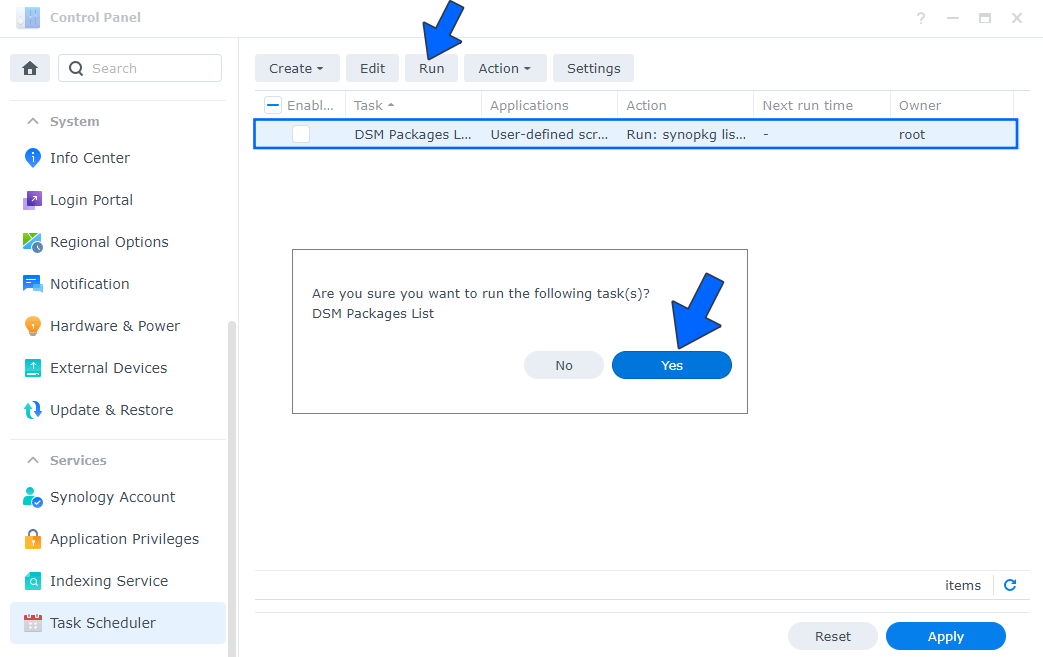 Check your email!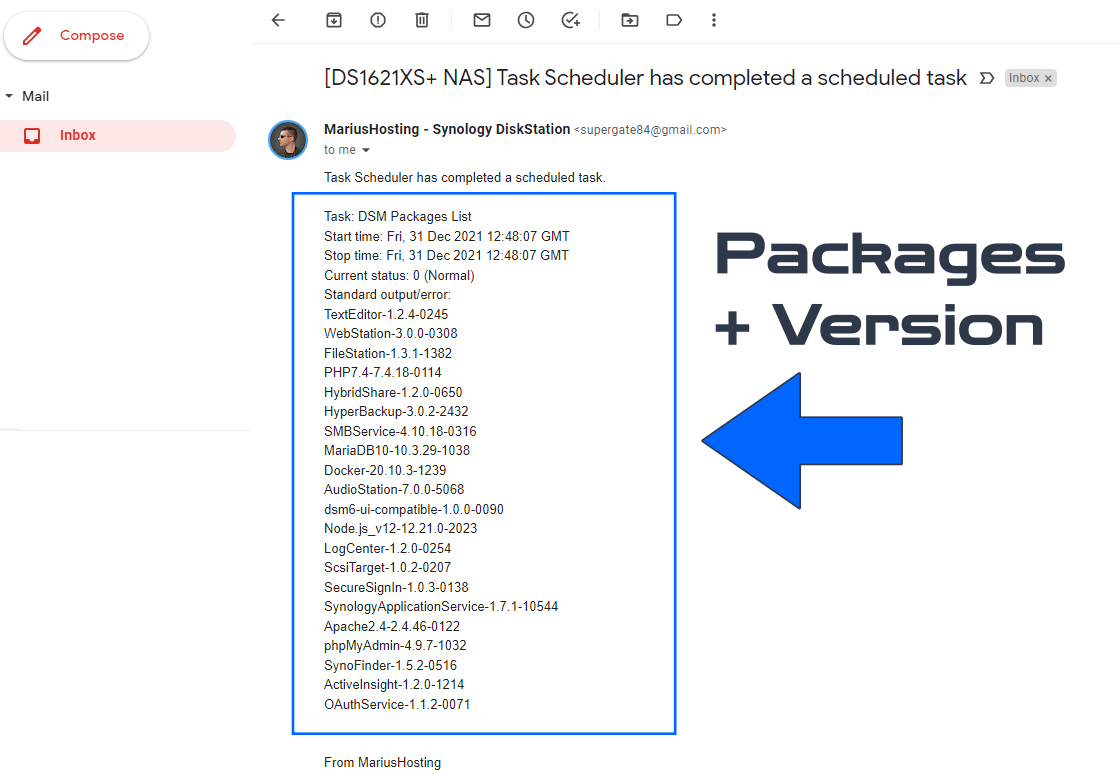 Note: At STEP 4, instead of the current code, you can use code synopkg list too see not only the package name and version, but also a description for every installed package.
This post was updated on Friday / December 31st, 2021 at 6:47 PM