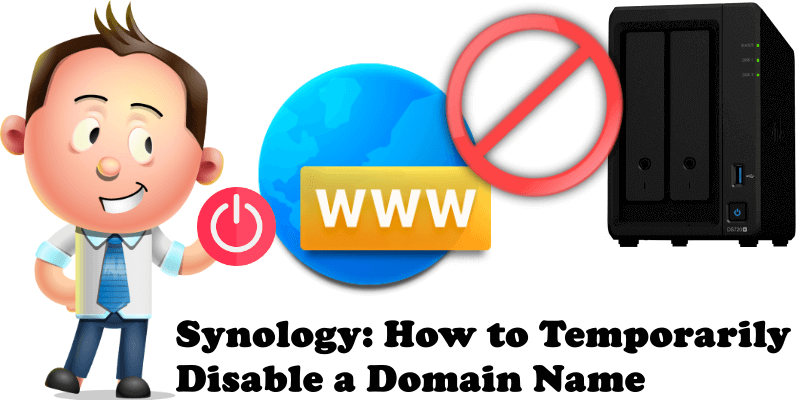 Did you know you can temporarily disable a domain name (Virtual Host) hosted on your Synology NAS using Web Station? You can shut down a domain/website from your current running list for a certain period of time without losing any of your configurations. Once you enable it again it will work perfectly, just as before. Today I will teach you how to achieve this.
Please Support My work by Making a Donation.
Open Web Station / on the left sidebar select Web Service Portal. Select the website you want to disable temporarily, then click the Action tab and then Disable. Follow the instructions in the image below.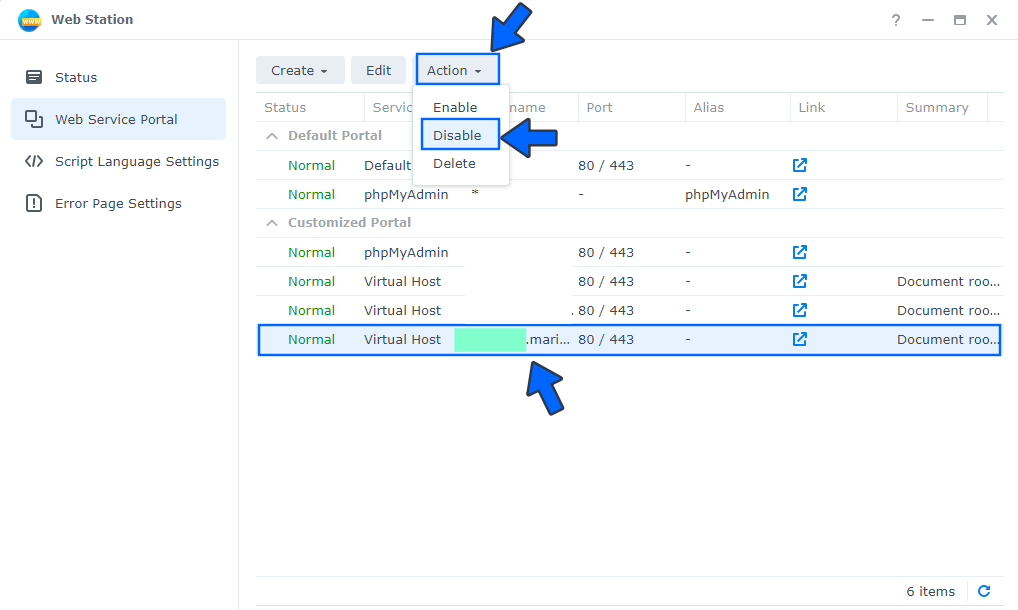 The status of the disabled Virtual Host domain name will be greyed out, its Status changed from Normal to Disabled. Your website will no longer be accessible from outside your local network and a 404 error page will be displayed to all users attempting to access it.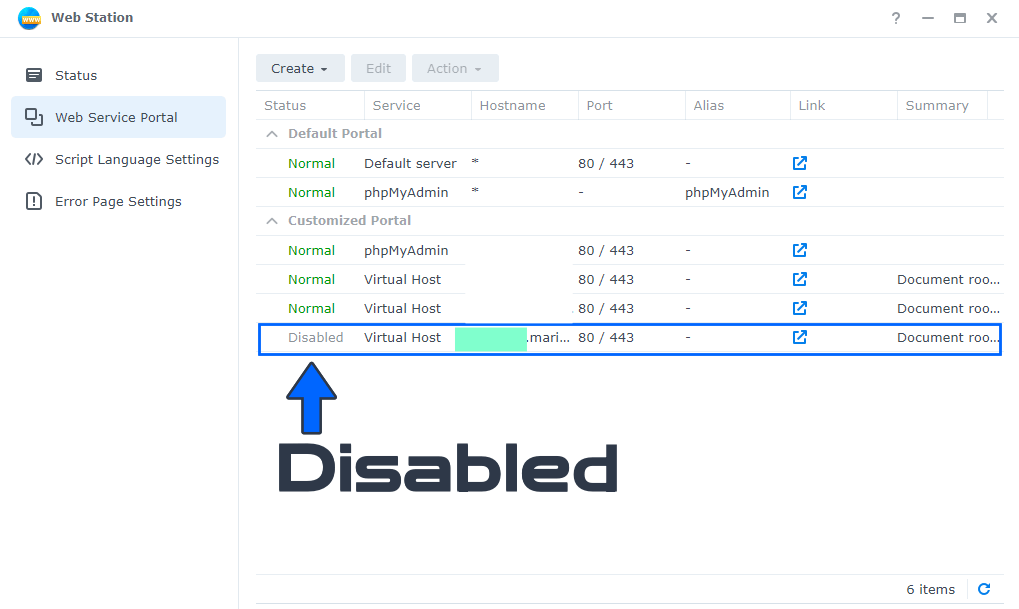 Note: To re-enable the website again and make it available to your visitors, you just need to select the website and then, under the Action tab, "Enable" in Web Station.
This post was updated on Wednesday / August 10th, 2022 at 10:09 PM