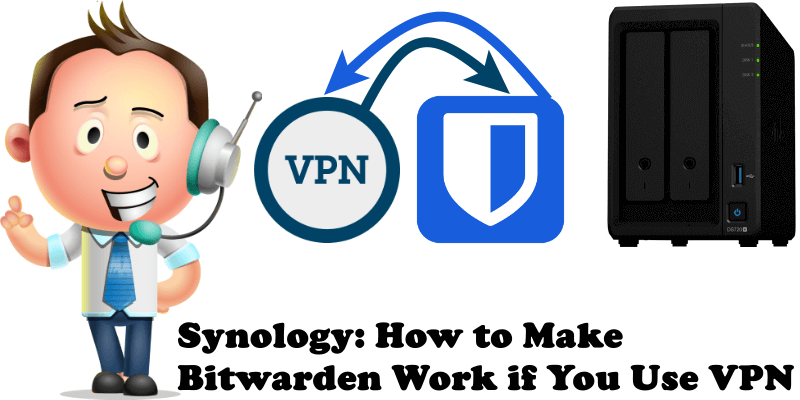 Have you installed Bitwarden or Vaultwarden con your Synology NAS following my step by step guide? Are you using a VPN service? I was recently informed about an issue with the two, more exactly, Bitwarden not working when using the VPN service on a Synology NAS. So, some people could not connect to Bitwarden via DDNS if they had the VPN service on. Bitwarden worked fine when the VPN service was disabled on the Synology NAS. By enabling the VPN service, Bitwarden became unreachable over the Internet. Since many of you want to keep the VPN service active and still use Bitwarden over the Internet, today I came up with an easy solution which will allow you to reach Bitwarden over the Internet via the DDNS protocol even if you have the VPN service active on your NAS.
Please Support My work by Making a Donation.
Go to Control Panel / Network / General tab / click Advanced Settings. Follow the instructions in the image below.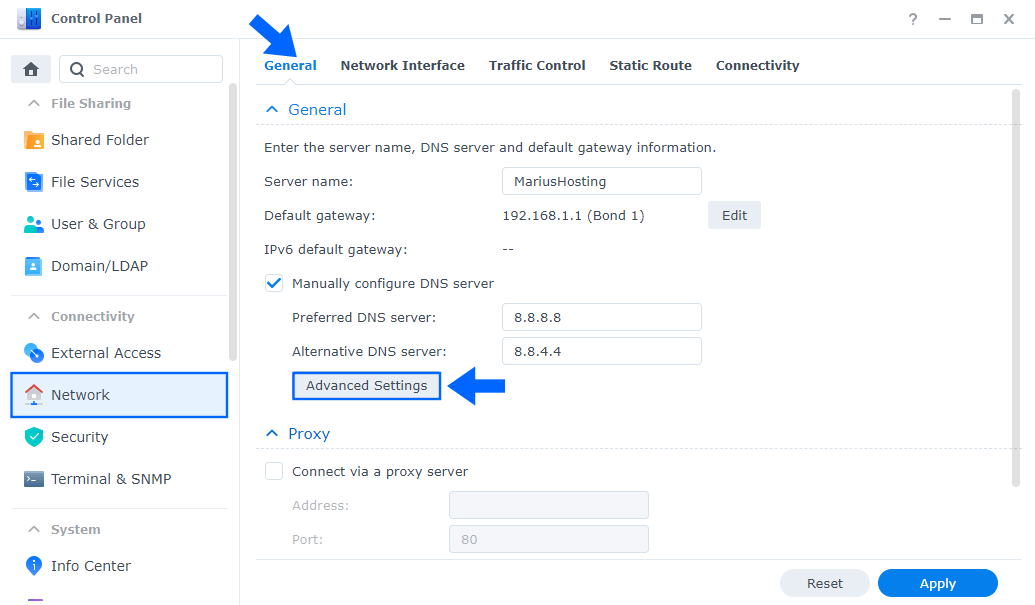 Once you click Advanced Settings on STEP 2, a new pop up window will open. Select "Enable Multiple Gateways" then click OK. Follow the instructions in the image below.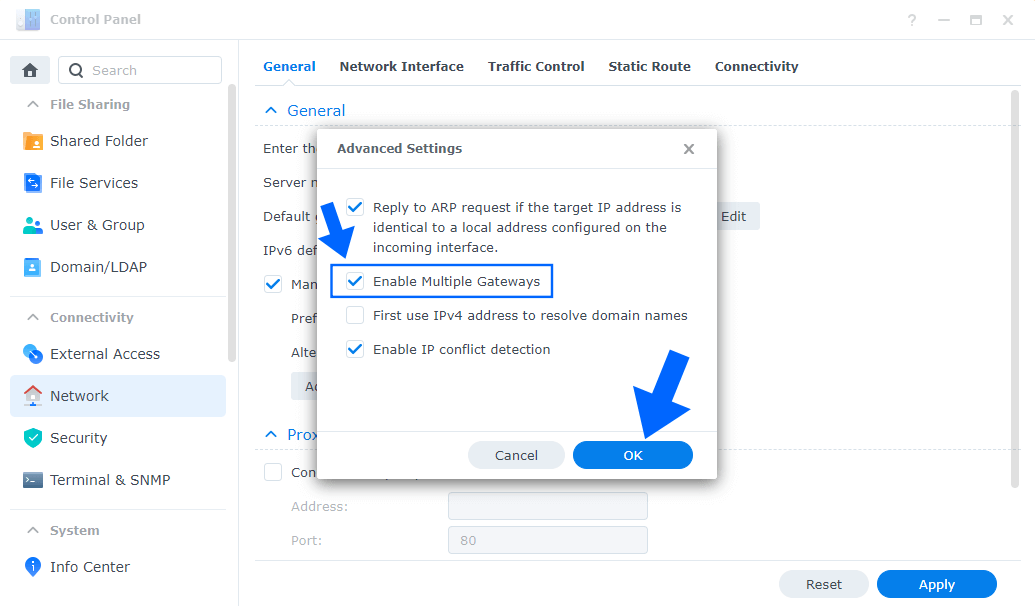 Now try to connect to your Bitwarden address using your synology.me DDNS and you will see everything is working just fine. Your Bitwarden/Vaultwarden is now reachable over the Internet even with the VPN service active.
Follow all the easy instructions on the GitHub page to configure VPN.
Note: The "Enable Multiple Gateways" option will allow you to run any other docker container via DDNS, not just Bitwarden, even if the VPN service is active on your Synology NAS.
This post was updated on Wednesday / January 11th, 2023 at 2:18 AM