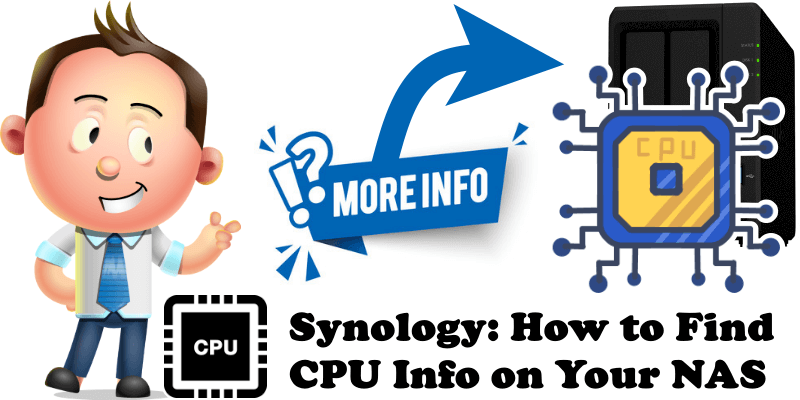 As you may well know, you can access information on your CPU in Control Panel / Info Center. However, in the Info Center area you will only find some basic info such as the name of your CPU, the CPU Clock rate and the number of CPU cores. If you want to know all there is to know about your Synology NAS CPU processor with just one click, then follow my guide below.
Please Support My work by Making a Donation.
Activate Email Notifications. If you have already activated email notifications on your Synology NAS, skip this STEP.
Go to Control Panel / Task Scheduler / Create / Scheduled Task / User-defined script. Follow the instructions in the image below.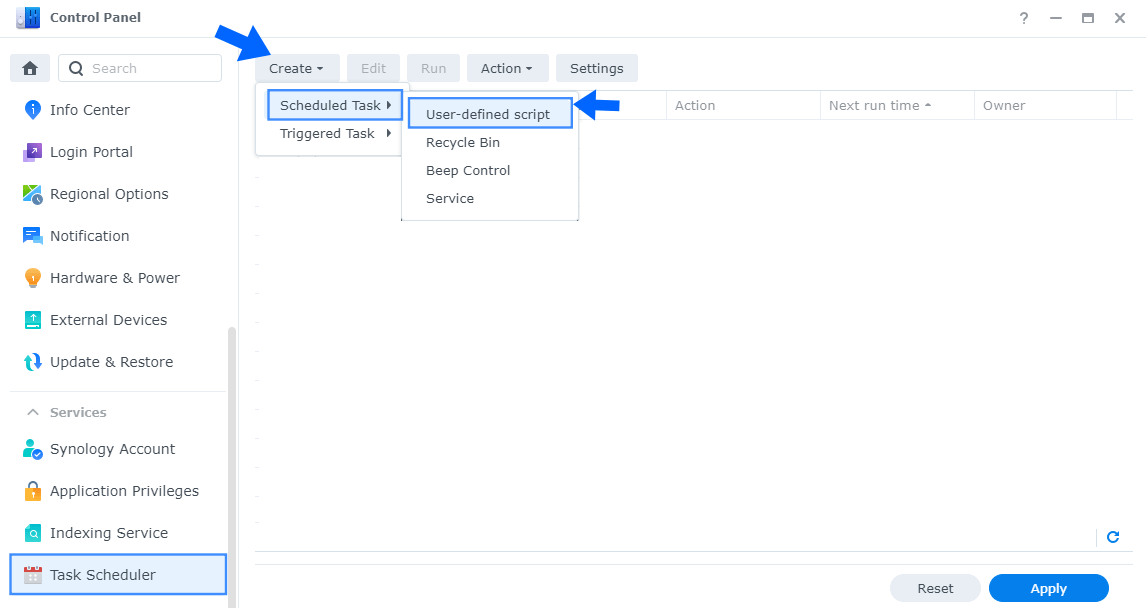 Once you click on User-defined script, a new window will open. Follow the instructions below:
General: In the Task field type in CPU Info. Uncheck the "Enabled" option. Select root User.
Schedule: Select Run on the following date then select "Do not repeat".
Task Settings: Check "Send run details by email", add your email then copy paste the code below in the Run command area. After that, click OK.
cat /proc/cpuinfo

After you click OK on STEP 4 a new warning pop up window will open. Click OK.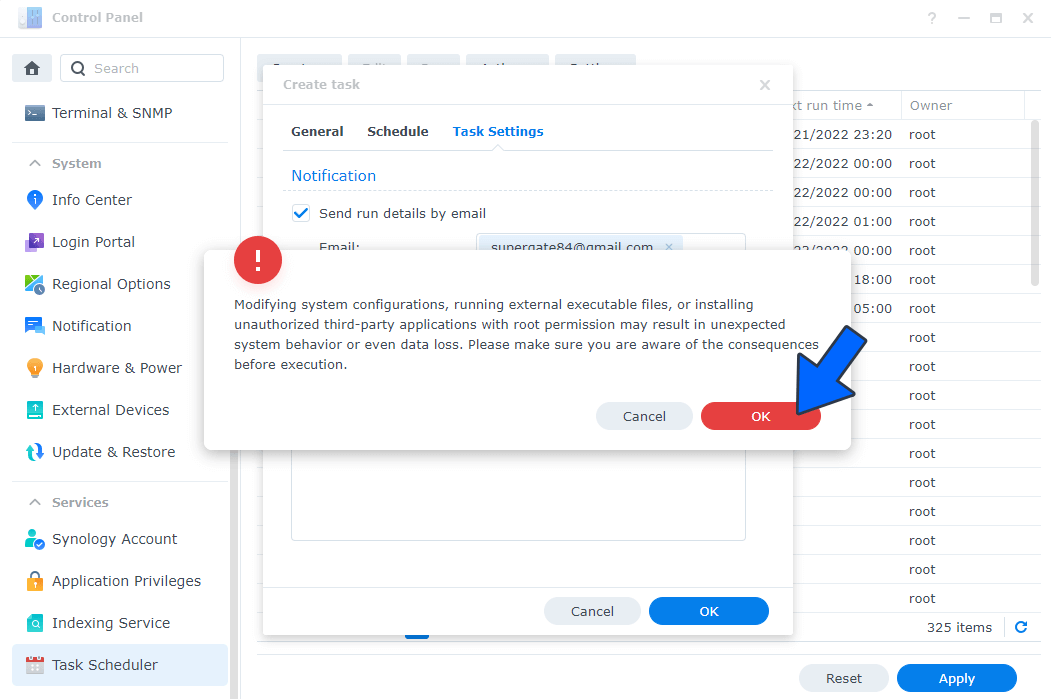 After you click OK on STEP 5, select your "CPU Info" Task then click the "Run" tab. You will be asked to run CPU Info – click Yes. Follow the instructions in the image below.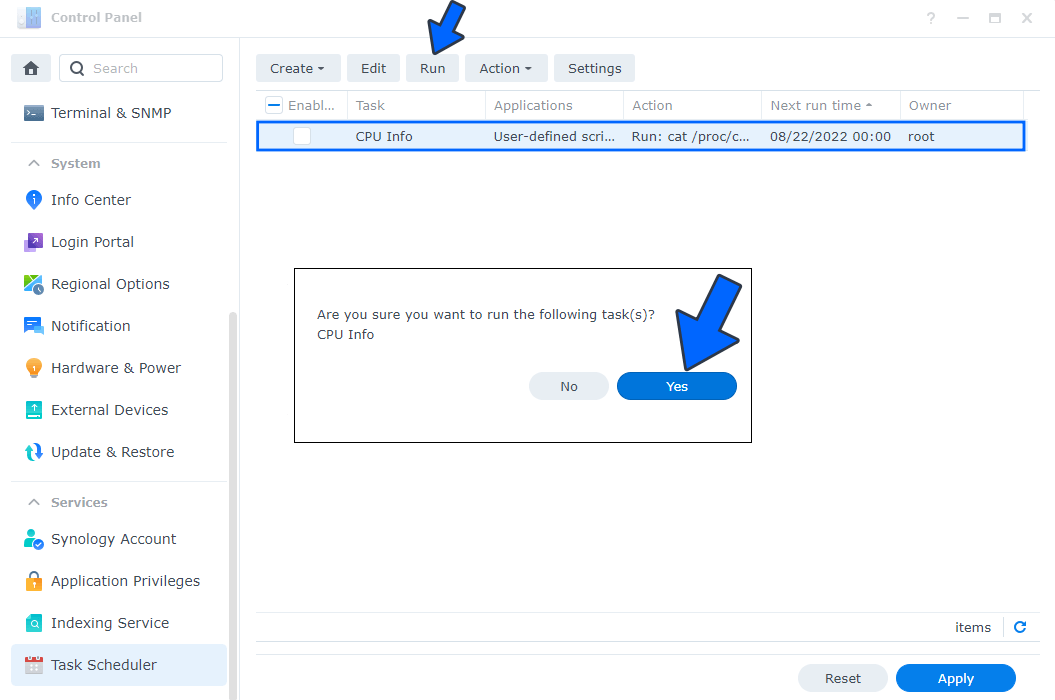 Go back to STEP 1 or you will deal with karma 🙂
Check your Email. There you will find all the info on your Synology CPU at a glance! Just so you know, there is a lot more info than what you see in the screenshot below. I actually had to cut the screenshot to make it fit.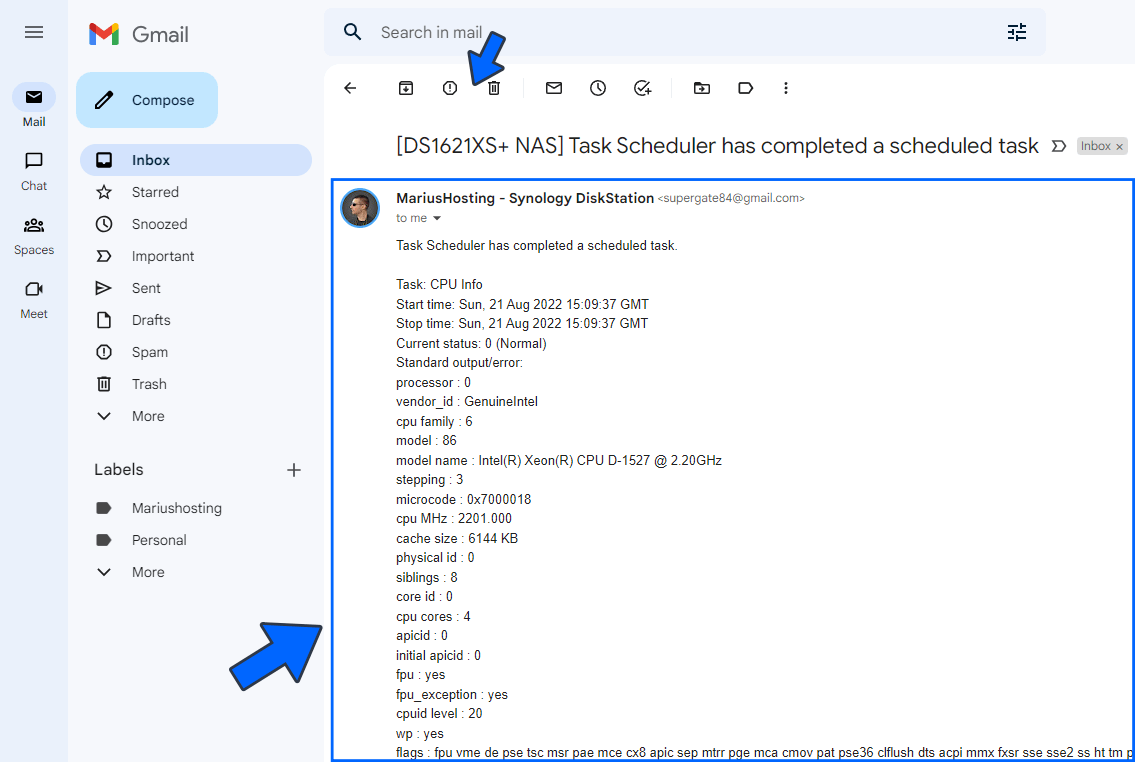 Note: You can use Task Scheduler to find out different things you may want to know about your NAS, just remember to always select root as user like in STEP 4 point 1. Check out the black link below with all User-defined scripts that you can use as basic command lines for your Synology NAS.
Note: With these little tricks you can become a real NAS Guru!
This post was updated on Monday / August 22nd, 2022 at 1:55 AM