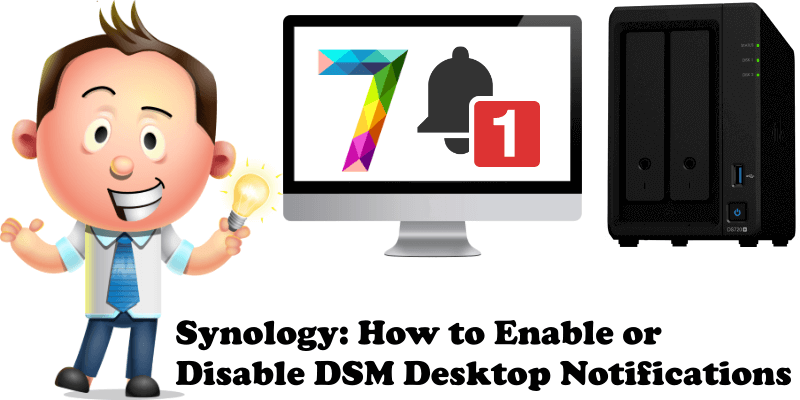 Are you tired of seeing notifications from various Synology packages come up on your DSM desktop? There is a method to disable them, but it's quite well hidden from view. For example, if you want to delete Active Backup for Business notifications, or Docker notifications, you can do it by following the steps in this short and effective guide.
Please Support My work by Making a Donation.
On the main DSM Desktop screen, click on the Notification icon at the top right. After that, click on the gear icon.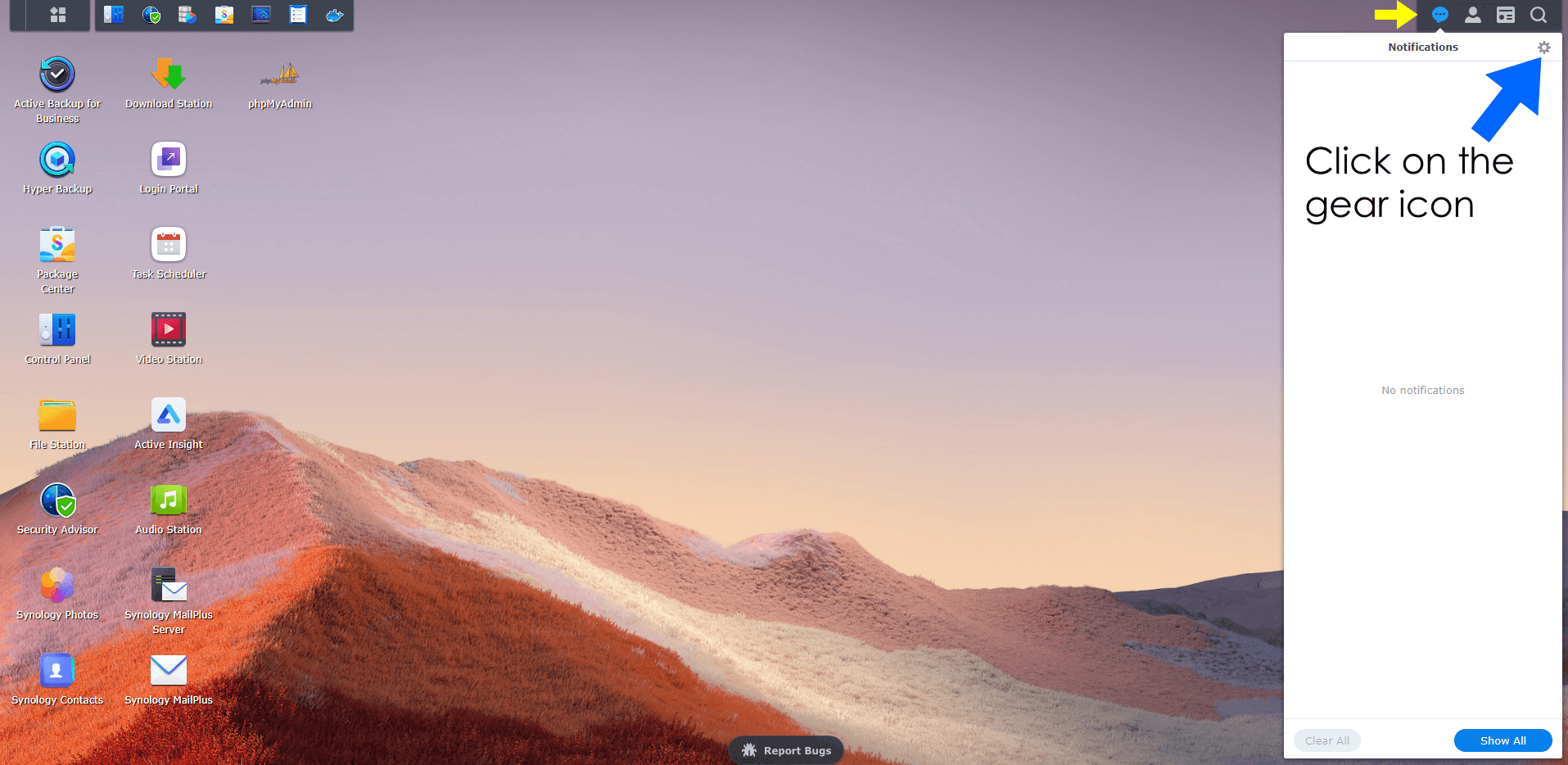 After you click the gear icon on STEP 2, a new pop up window will open with all of your Notification Settings. In Notification Settings you can choose whether or not to receive DSM desktop notifications for each service. For example, you can deactivate all Docker notifications, all Active Backup for Business notifications etc. After checking or unchecking services, just click OK to confirm your choice.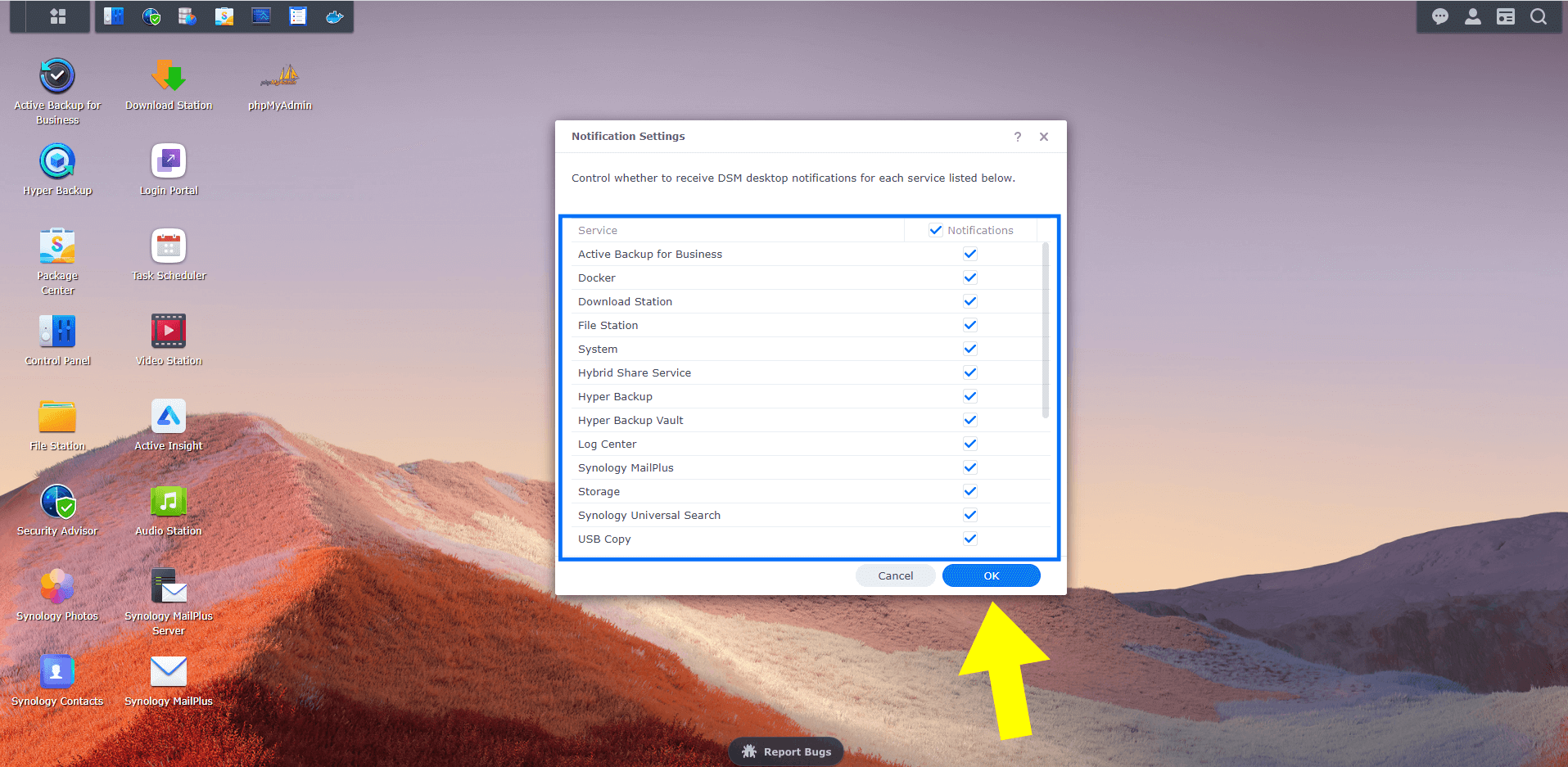 Note: This little trick helps you customize your notification choices.
Note: The option to disable Docker notifications is available only on DSM 7.
This post was updated on Wednesday / August 10th, 2022 at 9:15 PM