We are administrators and Synology NAS gives us the opportunity to be "free". We do not need paid plugins that do a simple thing like backing up the WordPress database. Many people who use Synology NAS as hosting for their sites are "lost" in a jungle of people trying to take advantage of their position as an administrator by selling them unnecessary products under the counter. Today I will teach you how to backup your wordpress SQL database in less than 30 seconds without using any plugins, in a simple and effective way.
Please Support My work by Making a Donation.
Access your Synology NAS at localhost not SSL and open your phpMyAdmin application.  After that, log in into the application using your root credentials. Follow the instructions in the image below.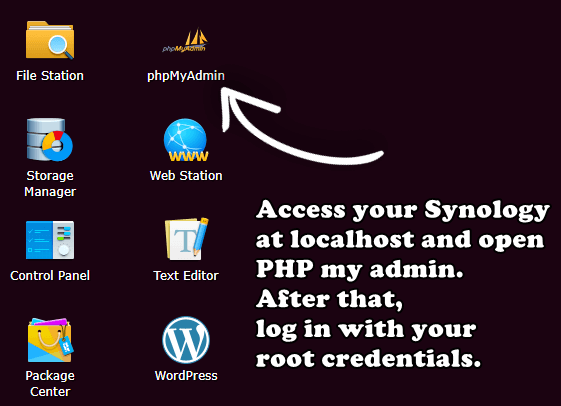 Click on your database and, after that, move your mouse to "Export" option at the top of the page. Select format SQL and click Go.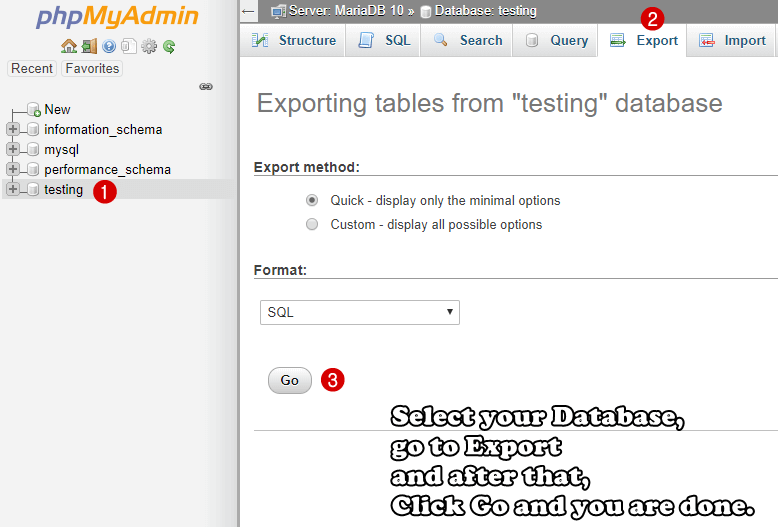 Finish! Your SQL database file is already downloaded on your computer for free without using any plugins.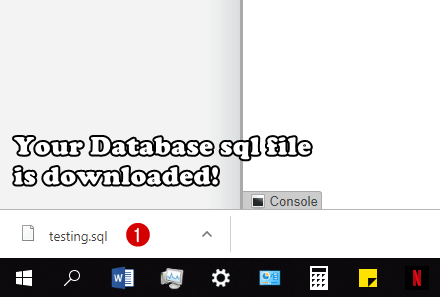 This post was updated on Monday / January 18th, 2021 at 11:16 PM