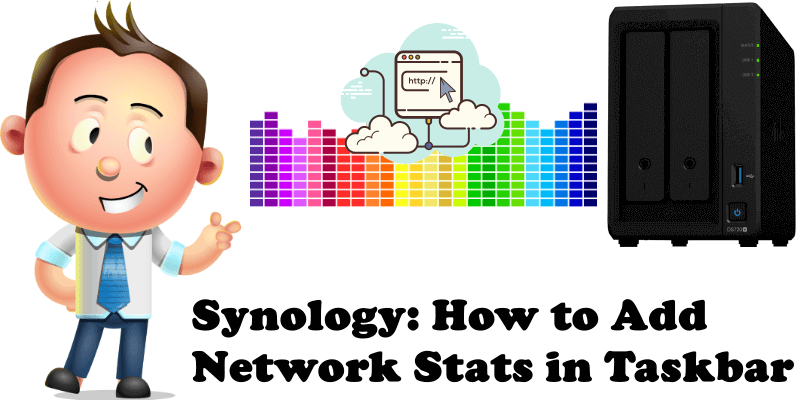 After seeing my screenshots with Network Stats in Taskbar, a lot of people were curious and asked me how I added network statistics from the widget to the Taskbar in DSM 7. Honestly, it's child's play, and today I will explain to you how to apply this little trick that I have been using for a long time and stop displaying the whole widgets.
Please Support My Work by Making a Donation.
Look at your widgets. You will see a little icon on Resource Monitor. Click on it. Follow the instructions in the image below.
Note: The icon becomes visible in the widget only when you hover with the mouse over it.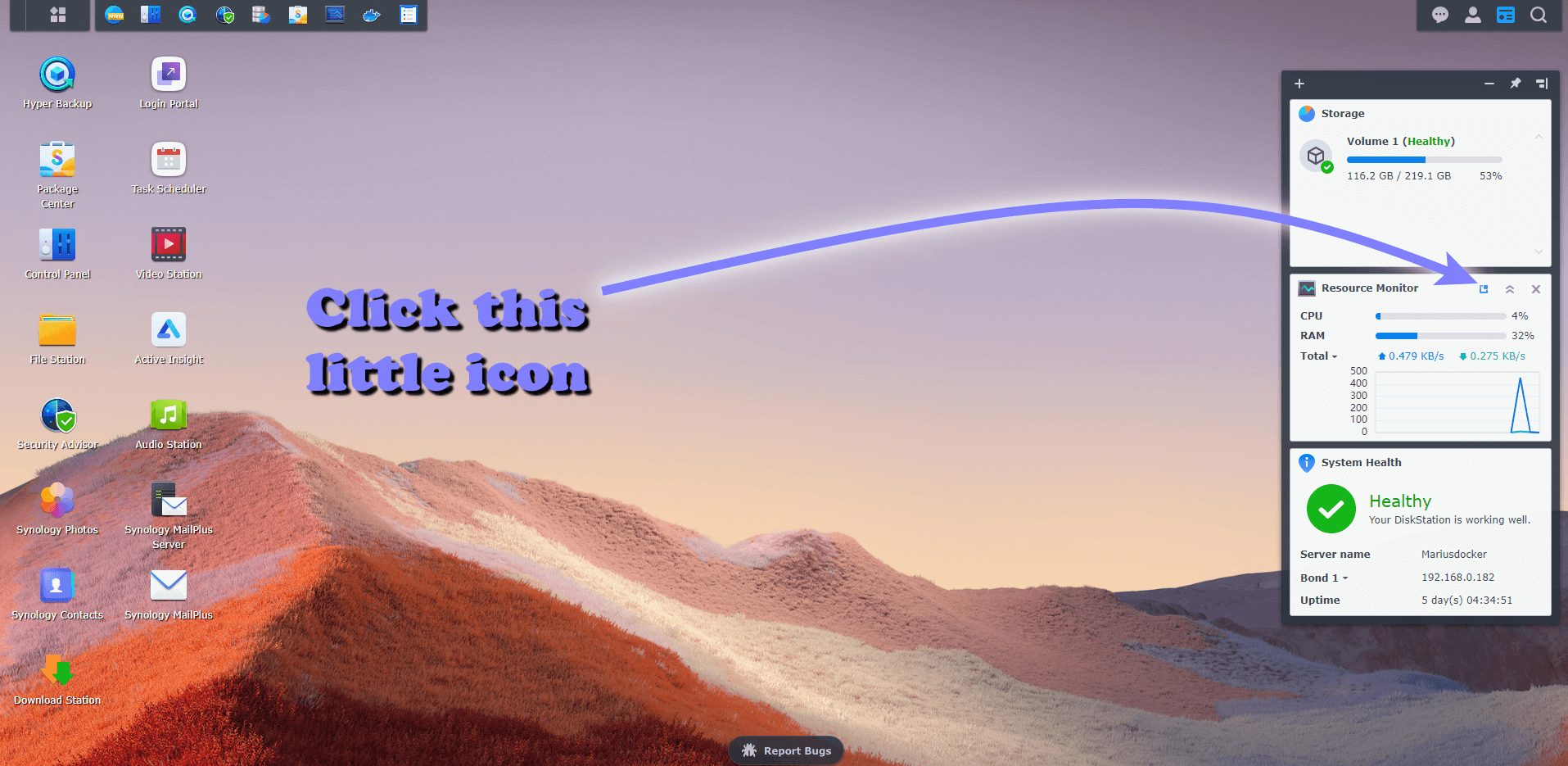 Woah! That's it. From now on your Resource Monitor with your Network Stats will be displayed in the Taskbar.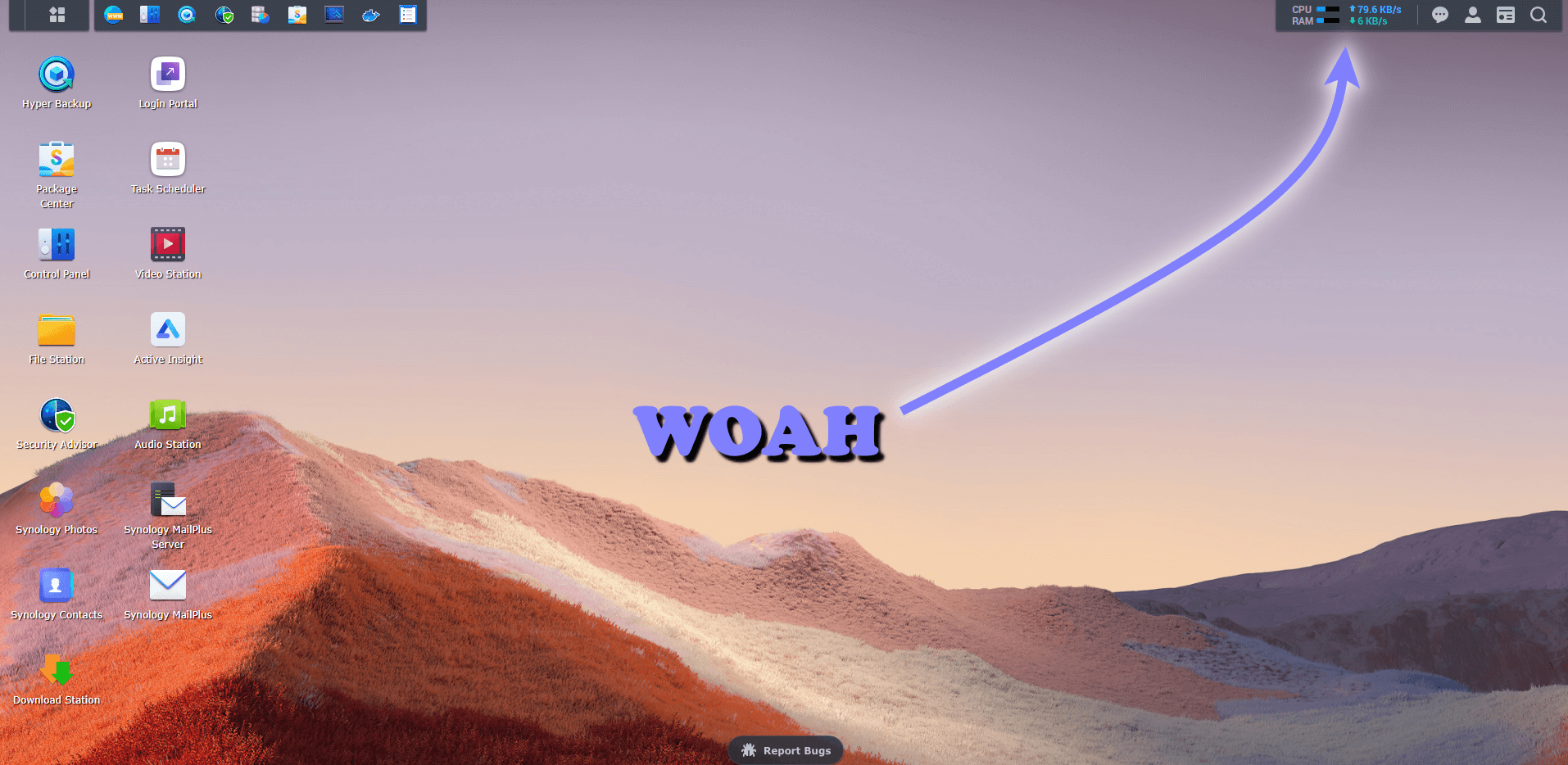 Note: You can also pin your System Health widget to the Taskbar. So you can display a total of two widgets in your Taskbar: one is the Resource Monitor widget and the other one is the System Health widget. You can't display other widgets in Taskbar except for these.
Note: If you want to restore your widget to default, then simply click on the widget in the Taskbar.
Note: The steps above will also work for DSM 6.2.4
This post was updated on Wednesday / August 10th, 2022 at 9:13 PM