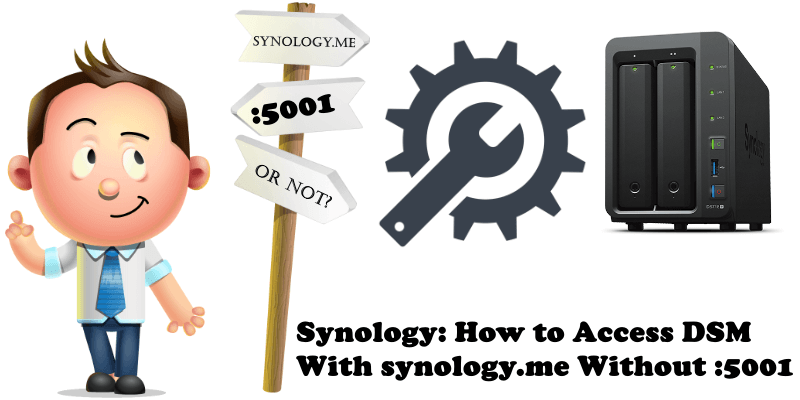 Are you tired of typing yourname.synology.me:5001 in your browser address bar every time you log into your DSM? Would you like to know how to remove the :5001 part and still be able to access your Synology DSM in a professional way? Right now, if you remove :5001 from your synology.me address and press Enter, instead of your usual login page, a standard screen with the following message will open: Web Station has been enabled. To finish setting up your website, please see the "Web Service" section of DSM Help. Also, if you experience this message is because you miss to insert in web browser at the end of your Local NAS IP the :5000 or :5001 http://your-NAS-IP:5000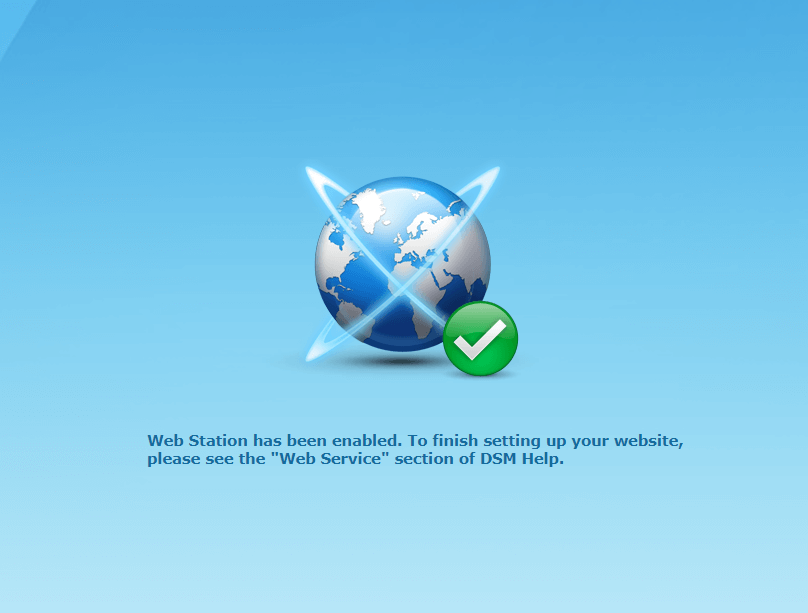 Your Synology NAS can act as a Reverse Proxy Server that transfers requests from the Internet to devices in the local network. Starting today, you will be able to connect to your yourname.synology.me address without typing :5001 at the end of the link. Follow the instructions below.
Note: Access synology.me without Port 5001 at the end on DSM 7
Please Support My work by Making a Donation.
Go to Control Panel / Application Portal / Reverse Proxy / General (Follow the instructions in the image below).
Set Description, Source & Destination.
Source:
Protocol: HTTPS
Hostname: yourname.synology.me
Port: 443
Enable HTTP/2
Destination:
Protocol: HTTPS
Hostname: localhost
Port: 5001 (Or your own DSM Port)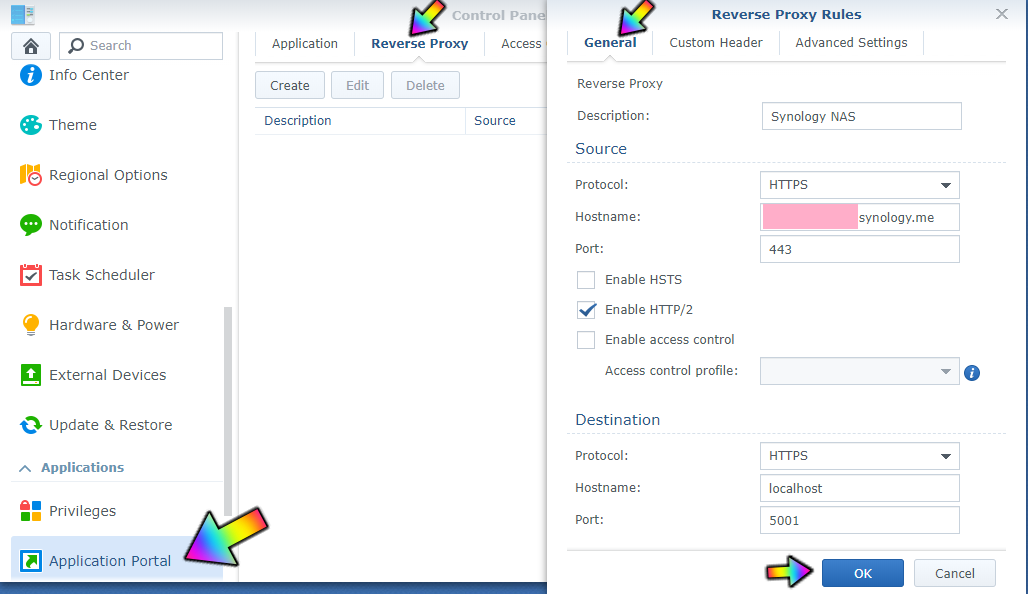 After clicking OK, you will see this (refer to the image below). Now try to connect to your Synology DSM through your browser using your name followed by synology.me without adding the :5001 port at the end.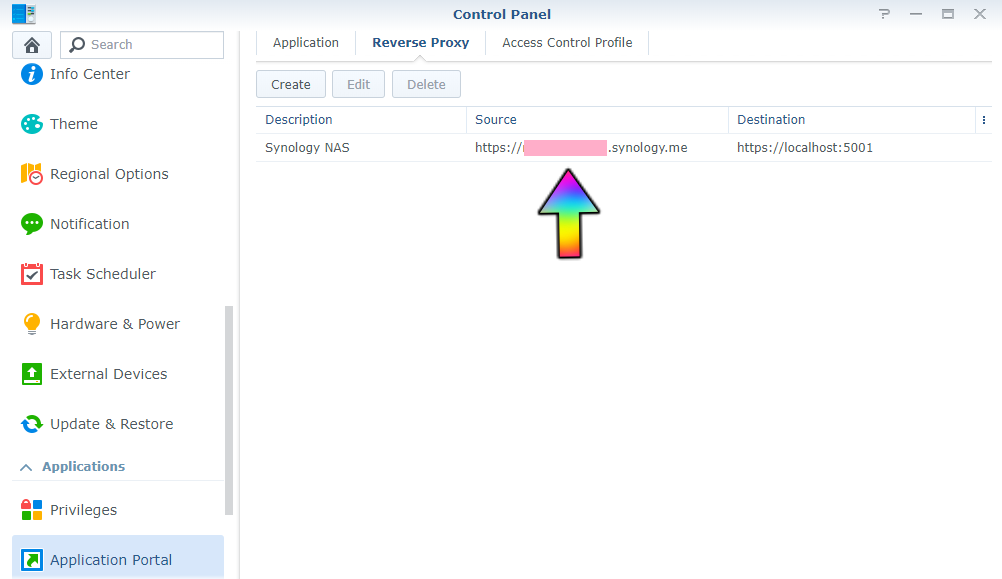 Go back to STEP 1 to support me so I can keep teaching you cool stuff about your Synology NAS.
Note: After you finish all the steps, you can also access your shared link on Synology NAS without using port :5001 at the end. For example, right now, you can access my IP BLOCK LIST at this link https://mariushosting.synology.me:5001/sharing/b99NktoBB with :5001 at the end, and at this link https://mariushosting.synology.me/sharing/b99NktoBB without :5001 at the end.
This post was updated on Thursday / August 12th, 2021 at 6:39 AM