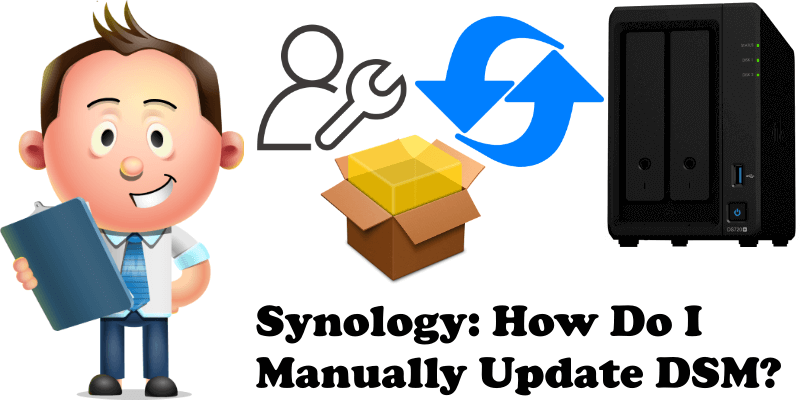 I have often seen people who had a very old version of DSM installed on their NAS. This is because they have never exposed their NAS to the Internet in any way. They installed DSM years back in order to use their NAS for work and have not done any updates since. Today I will teach you how to manually update your DSM operating system in a simple, fast and intuitive way.
Please Support My work by Making a Donation.
Choose your NAS model from the official Synology website and Download the latest DSM Operating System. After you click Download, the download process of the .pat file will start. Follow the instructions in the image below.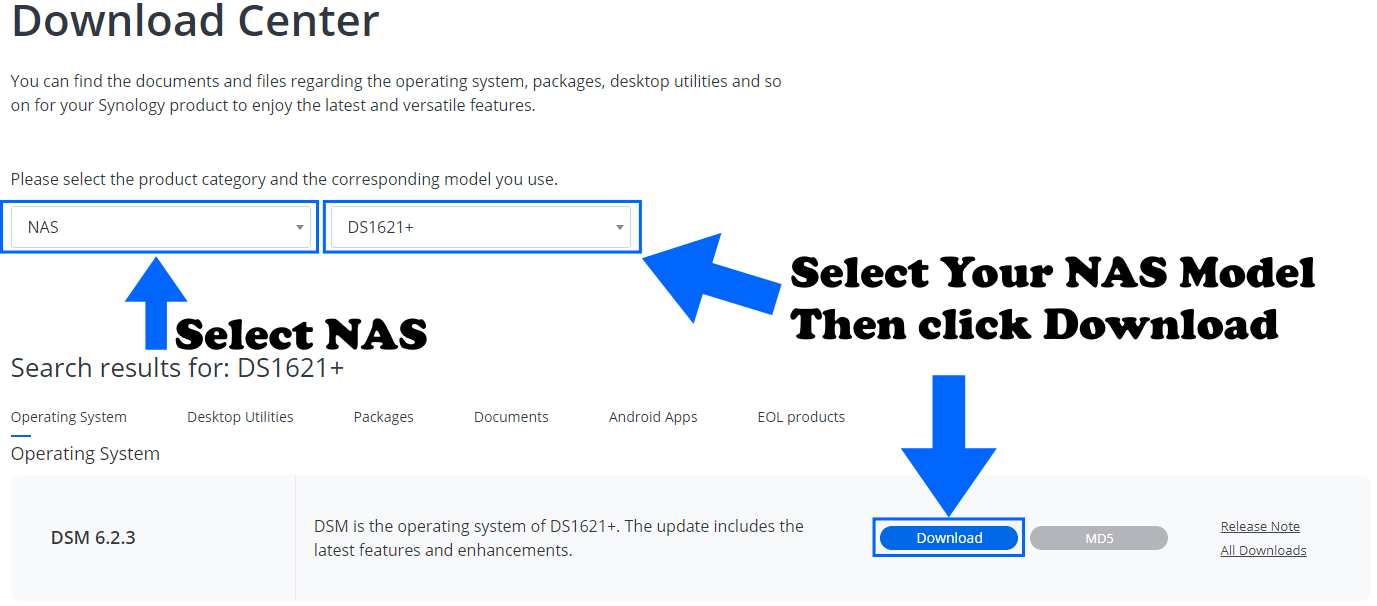 What is a .PAT file? It's a system file extension used by DiskStation Manager (DSM), the operating system used for Synology NAS devices; it contains the files required to install or update the low-level operating system software that runs the device. Note: You do not need to extract or execute the .pat file on your computer. Just continue to follow the steps below.
Go to Control Panel / Update & Restore / DSM Update tab then click Manual DSM Update. Follow the instructions in the image below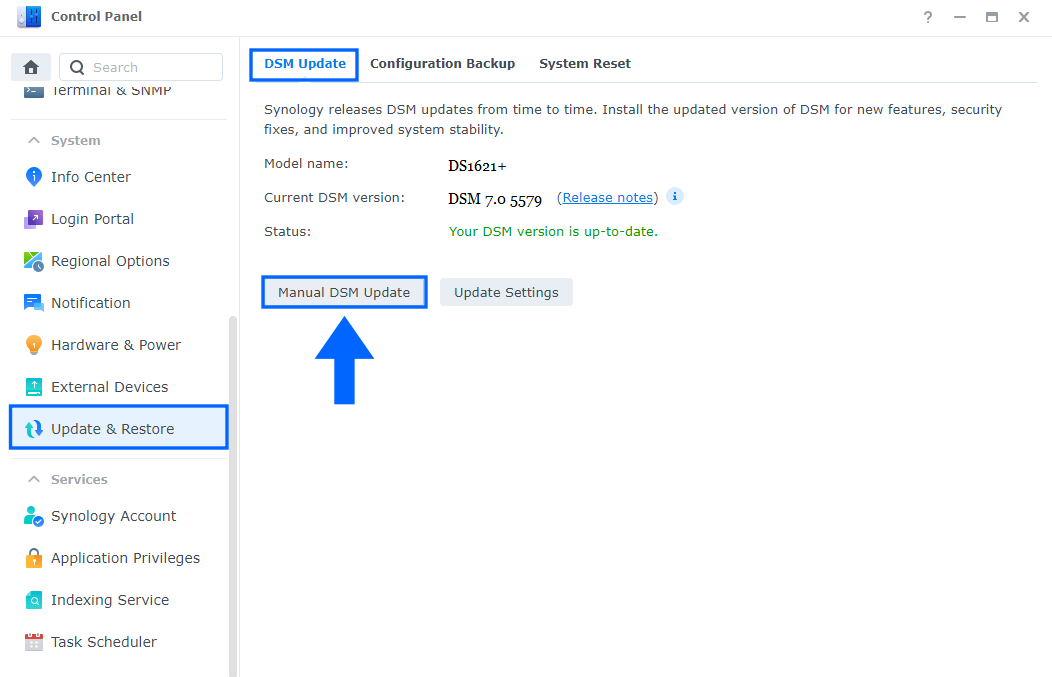 After you click on Manual DSM Update at STEP 3, a new pop up window will open. Browse and find your .pat file you have previously downloaded in your computer from the Synology website at STEP 2, then click OK. Follow the instructions in the image below.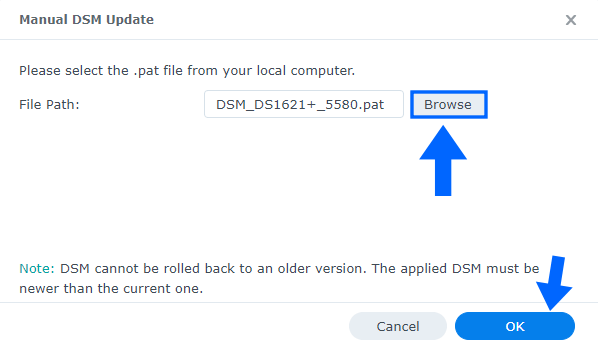 Done! Your NAS will start the update process for the latest DSM version.
Note: The NAS will restart automatically when the update is complete.
This post was updated on Wednesday / August 10th, 2022 at 9:15 PM