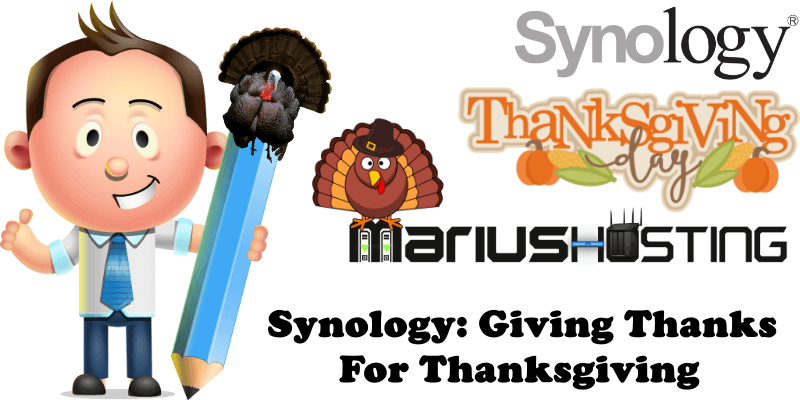 Thanksgiving Day is a day of celebration – and what better feeling embodies the spirit of celebration than gratitude? Gratitude for all the wonderful people and things in our lives that have helped us overcome hardships and obstacles, reach goals and fulfill dreams and, in the end, become better, stronger, wiser and kinder versions of ourselves.
Thanksgiving is first and foremost about people, whether it's loved ones that have been there for us when we needed someone in our corner, friends that have made living a joy or teachers and innovators that have made us want to overcome our limits and reach higher in life. But it's also about things, whether it's the reliable car that drives us to work everyday, a souvenir from an unforgettable vacation, a photo that reminds us of what we're fighting for every single day, a phone to keep us connected to loved ones and the world…
Or a Synology NAS to jump-start our dreams, be it hosting a website from home, storing a photography portfolio, backup or something more.
Seeing that Thanksgiving Day is a day to show thanks to everyone and everything that has made a beautiful contribution to our lives, I would like to express my sincere gratitude to all the wonderful people at Synology that have made such a wonderful products such as Synology NAS and routers available to the world.
For a lot of people like myself, Synology NAS is a dream maker, a chance and a means to an end.
So thank you, Synology! Thank you for an awesome, revolutionary product that is taking the world by surprise! And thank you to all the awesome people behind all the hard work!
Happy Thanksgiving!
This post was updated on Friday / November 29th, 2019 at 11:54 PM