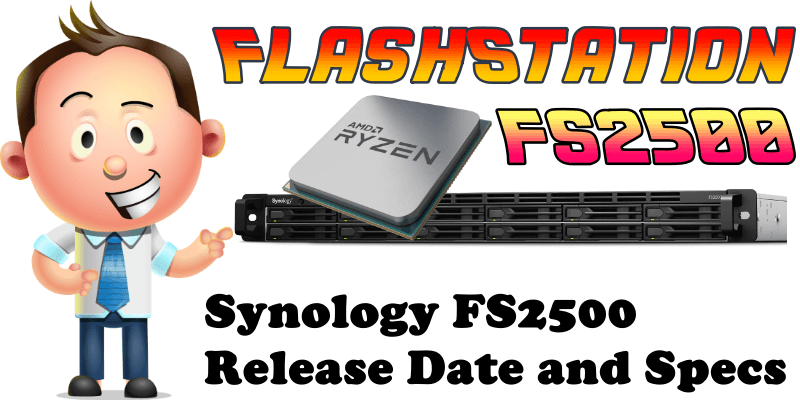 Synology announced days ago the launch of FlashStation FS2500, the newest addition to the company's lineup of all-flash servers. The new Synology FS2500 comes with a powerful CPU, an AMD Ryzen V1780B 4-core 3.35 GHz, turbo up to 3.6 GHz, with compatible drive types 2.5″ SATA SSDs. In these files below released by Synology you can see all the technical specifications for this new powerful model.

When will Synology FlashStation FS2500 come out? FlashStation FS2500 is available now through Synology resellers and partners.
How much does Synology FS2500 cost? According to various retailers the price will be $3,299.99 USD.
This post was updated on Tuesday / December 21st, 2021 at 11:55 PM