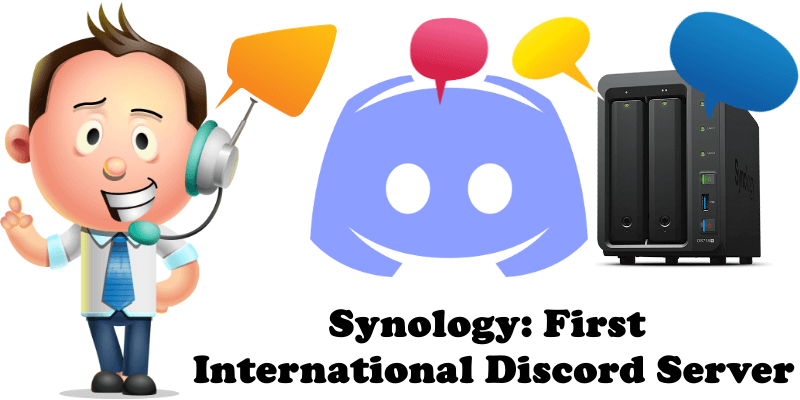 This blog was born out of pure passion and in a few months has reached millions of visitors from all over the world. It is clear that by now it has become a point of reference and, although there are different groups on Reddit, Facebook and other forums scattered around the web, these do not allow "direct" contact and immediate help if someone needs assistance. For this reason, I am happy to announce the creation of the first international DISCORD server dedicated to Synology. I got this idea while playing the famous Blizzard game called Overwatch with some friends. DISCORD is used by millions of players around the world and creating a server for Synology was one of the most innovative things that crossed my mind.
What exactly is DISCORD? DISCORD is a freeware VoIP application and digital distribution platform designed for video gaming communities, that specializes in real time text, image, video and audio communication between users in a chat channel. DISCORD runs on Windows, macOS, Android, iOS, Linux, and in web browsers. As of 21 July 2019, there are over 250 million unique users of the software.
How do I access the DISCORD Synology server? Just go to this link and register once to use the DISCORD application from any PC or phone and from any operating system. Download the DISCORD application and register and a single click on the link will allow you to enter the server created by me.

For the first time, a new way of communicating will unfold in front your eyes, and everything will be immediate and easy. Enough with emails that don't arrive or go to spam or with forums that die from one day to the next. A DISCORD server will remain online forever. You can talk privately with users who are part of the server and exchange opinions, or discuss a problem in the general chat that is visible to all members, or enter a voice chat with me and I will help you solve your Synology NAS-related problems, or simply voice chat together with all the members at the same time.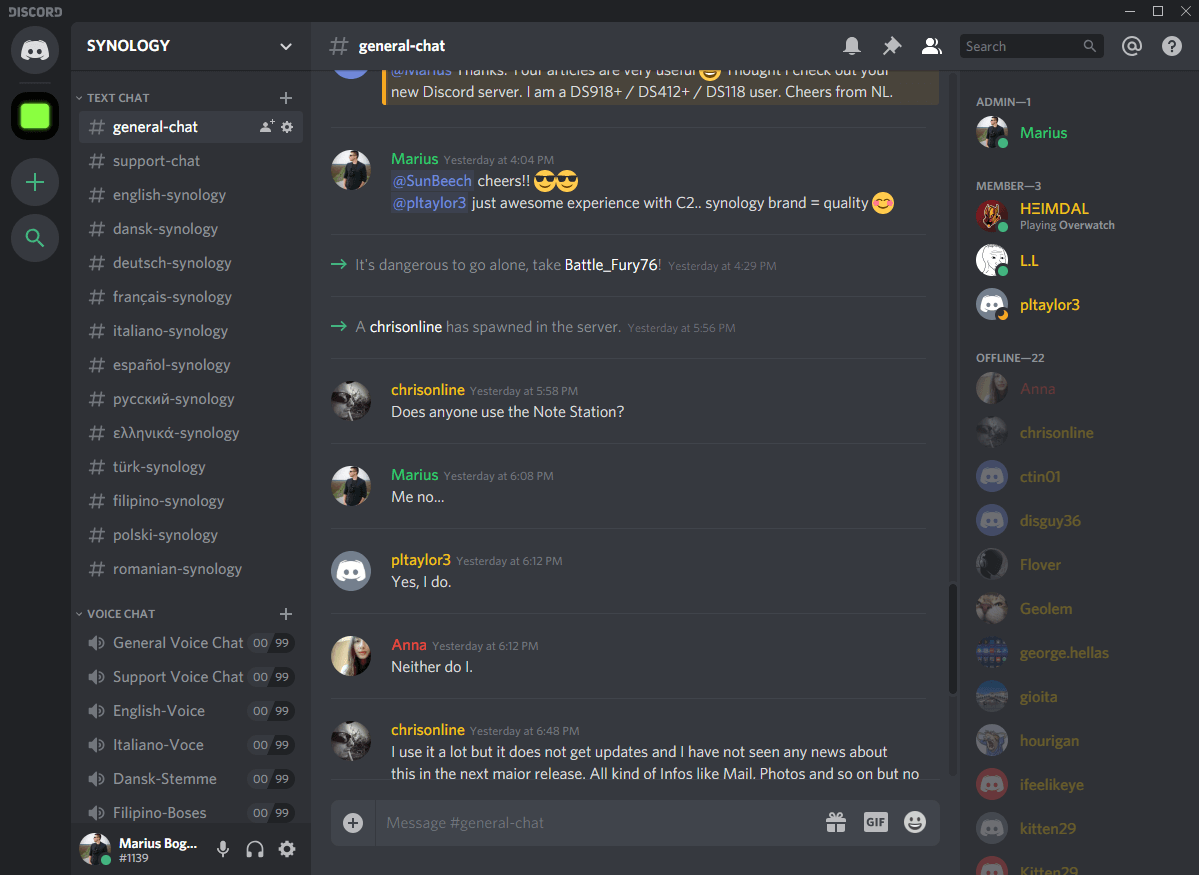 Above after 24 hours I immortalized in a screenshot the main DISCORD chat dedicated entirely to the Synology world. What remains for me to say? Buy yourself some headphones, a good microphone and welcome to this new adventure!
This post was updated on Friday / January 21st, 2022 at 11:02 PM