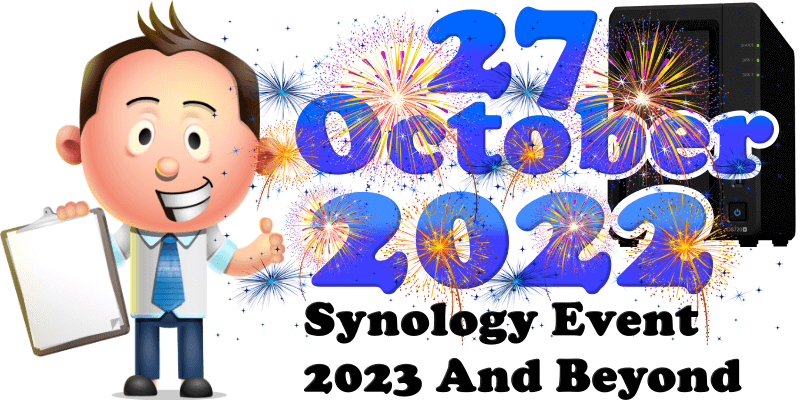 This year's annual Synology event, 2023 and Beyond, is right around the corner. In less than a week, on October 27, 2022, Synology will be holding their much-awaited annual event where they will be announcing everything new coming to the brand, from software additions and new features to upcoming new devices. Compared to last year when the event took place on December 2nd, this year it's much earlier, on October 27.
What to expect from the event? The conversation will most likely center around key solutions. Data management will definitely be a main topic in the presentation, with a focus on optimizing key features such as data storing and sharing, and effective processing of high volumes of data. The event is also the place where new additions to the brand are announced – every year, physical assets such as new NAS models, routers or mesh systems and other brand devices have made their debut. There are unofficial rumors about possible new Synology brand Surveillance Cameras. Who knows? In addition to next-generation NAS systems, we can expect news on Synology hybrid cloud solutions as well.
The subject of data protection will also be approached, with newly implemented features and upcoming solutions to be presented, with a focus on infrastructure security that aims to ensure business continuity.
In anticipation of the event, quite a few predictions have been generated. This year, your Internet friend Marius at mariushosting will be keeping his to himself and eagerly attending the event. My eyes and ears will be wide open to catch all the interesting news and relay them to you afterwards. Like every year, the event will be up on the official Synology YouTube channel where you can watch it at your convenience.
This post was updated on Friday / October 28th, 2022 at 5:03 AM