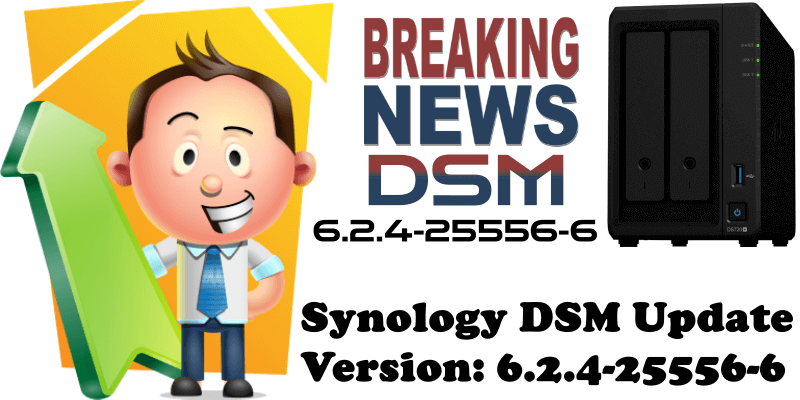 If you are still using the old DSM 6.2.4 you should know that there is a new security update available. A new security update called Update 6 has been released for DSM 6.2.4 and it's an extremely important update. It's mandatory to upgrade since multiple security vulnerabilities have been fixed: [Synology-SA-20:26].
Download the new DSM .pat file from the link below. Search and download the correct file for your NAS model.
Go to Control Panel / Update & Restore / DSM Update tab / Click Manual DSM Update. Follow the instructions in the image below.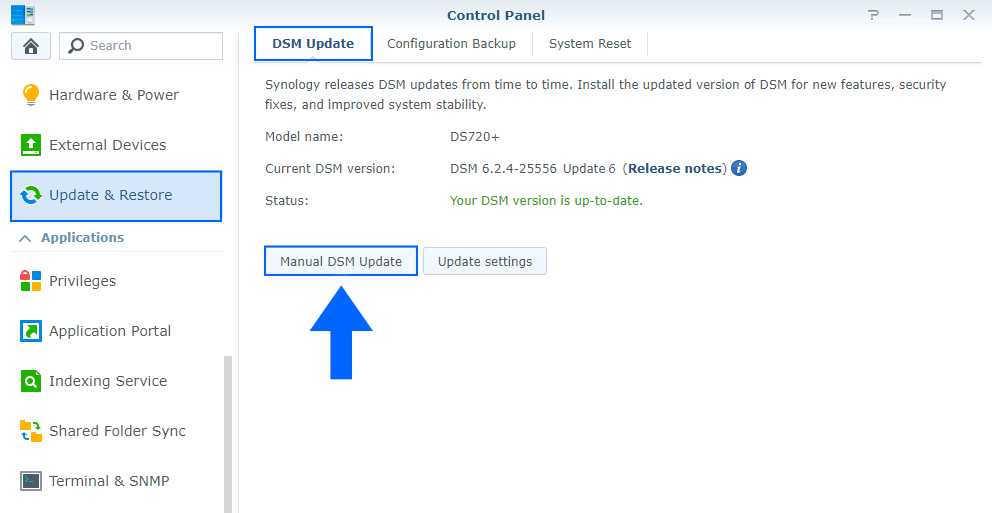 After you click Manual DSM Update a new window will open. Upload the .pat file you have previously downloaded at STEP 1 then follow the installation instructions.
Note: Only Synology NAS devices with DSM 6.2.4 installed can be updated to this version.
Note: DSM 7.1-42661 Update 1.
This post was updated on Friday / May 27th, 2022 at 11:56 AM