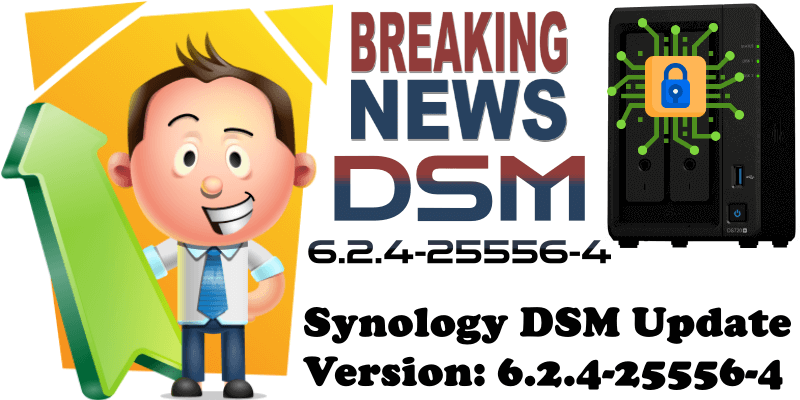 A new security update called Update 4 has been released for DSM 6.2.4 and it's an extremely important update. The update is expected to be available in all regions shortly, however the time of release in each region may vary slightly. A vulnerability allows remote authenticated users to execute arbitrary code via a susceptible version of Synology DiskStation Manager (DSM). Below you can find the link to download the new patched DSM Update 4.
What's new in DSM 6.2.4-25556-4:
Fixed a security vulnerability regarding Samba (Synology-SA-22:02).
Download the new DSM .pat file from the link below. Search and download the correct file for your NAS model.
Go to Control Panel / Update & Restore / DSM Update tab / Click Manual DSM Update. Follow the instructions in the image below.
After you click Manual DSM Update a new window will open. Upload the .pat file you have previously downloaded at STEP 1 then follow the installation instructions.
Note: DSM 7.0.1-42218 Update 2 is not affected by this security issue. All users who still have DSM 6.2.4 should upgrade their operating system to DSM 6.2.4-25556-4 immediately.
Note: Only Synology NAS with DSM 6.2.4 installed can be updated to this version.
This post was updated on Friday / January 28th, 2022 at 12:02 AM