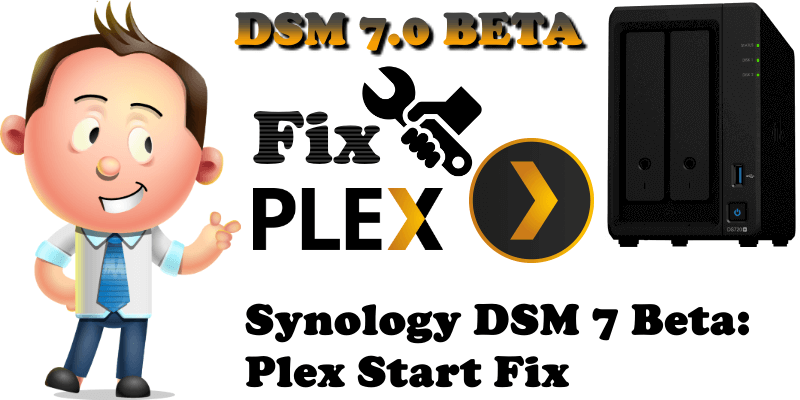 This article is for those of you who have upgraded their DSM 6.2.4 to DSM 7.0 Beta before realizing that it breaks Plex by preventing it from starting up. If you have installed DSM 7.0 Beta, you can see in Package Center that Plex Media server is "Stopped". I will teach you how to solve this problem if you are currently running DSM 7.0 Beta on your Synology NAS.

SSH into your Synology NAS and run the following command then click enter:
sudo /var/packages/Plex\ Media\ Server/scripts/start-stop-status start
Once the command has been triggered, you will see in the terminal that Plex has started. Log out and log into your DSM and you will see Plex Media Server "Running" in Package Center.
UPDATE

18.12.2020
Today, December 18, 2020, Synology released a new Plex Media Server package update – version 1.21.0-3744 which solves the issue that was preventing Plex from starting up.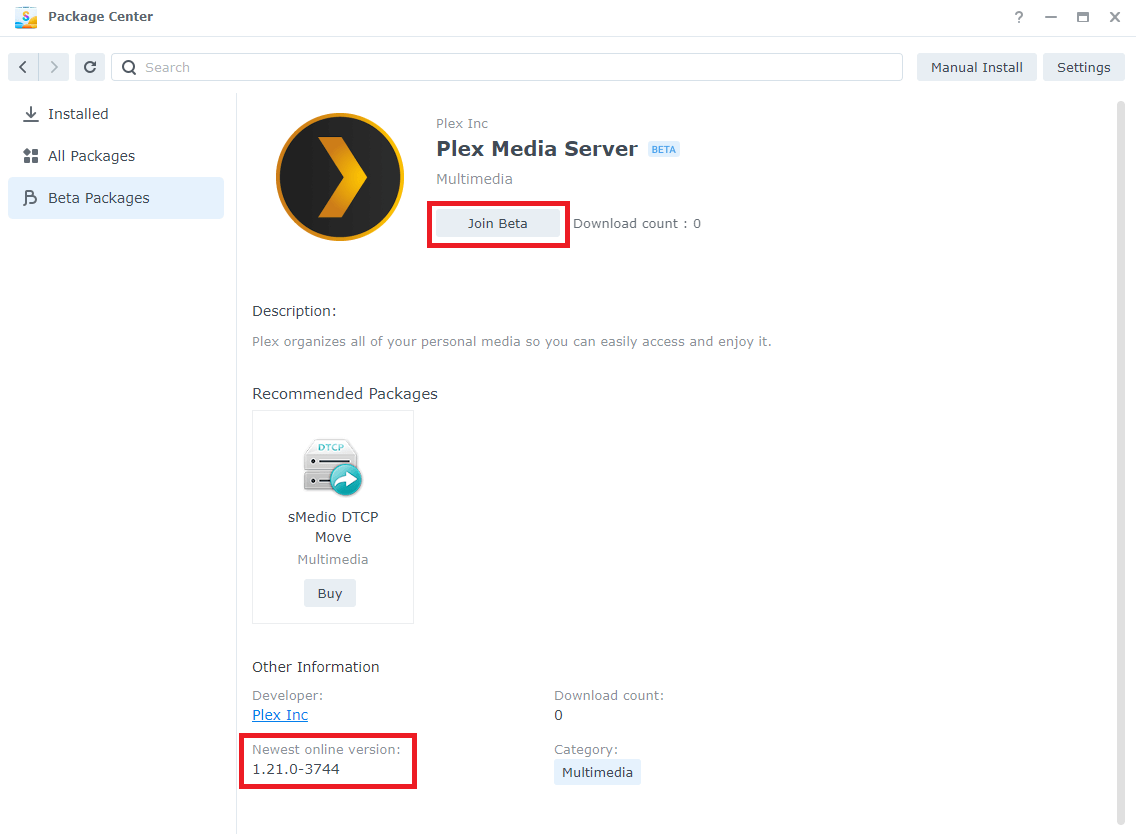 This post was updated on Tuesday / December 21st, 2021 at 1:04 PM