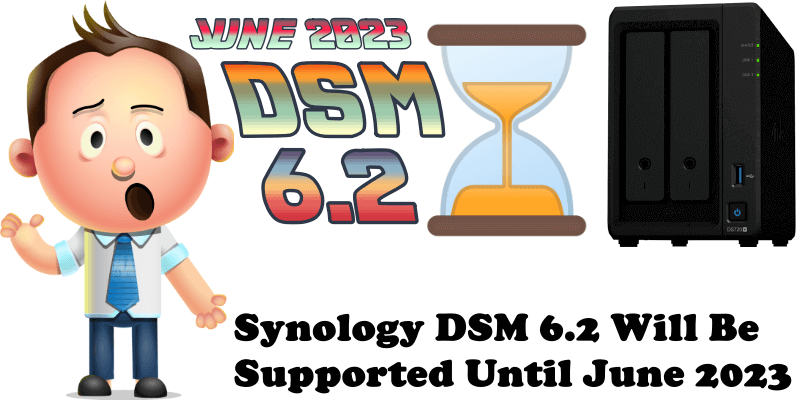 Many people are unaware that support for DSM 6.2 will end in a year and a half, and the countdown starts at the beginning of January 2022. So if your NAS supports DSM 7, my advice is to upgrade to the new DSM 7.2 version without hesitation, and a new world will unravel in front of your eyes – better speed, better security, new applications etc.
DSM 6.2 has helped thousands of businesses and home users worldwide manage their workloads with its high stability and efficiency. The proven reliability has led DSM 6.2 to a Long-Term Support (LTS) version maintained until June 2023.
Note: LTS stands for long term support.
This post was updated on Wednesday / July 19th, 2023 at 2:27 PM