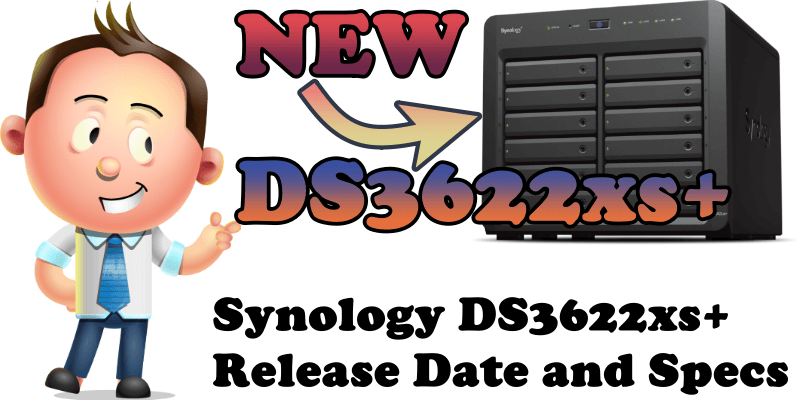 The new Synology DS3622xs+ comes with a powerful CPU, an Intel Xeon D-1531 6-core 2.20 GHz, max turbo frequency up to 2.7 GHz with compatible drive types 12 x 3.5″ or 2.5″ SATA HDD/SSD. The absence of M.2 NVMe Drive Slots is the only disadvantage, but you can buy an M.2 SSD Adapter Card thanks to the presence of a PCIe Expansion slot. However, the model has two integrated RJ-45 10GbE LAN ports as well as three RJ-45 1GbE LAN ports. In these files below released by Synology you can see all technical specifications for this model. We have waited a long time and Synology once again lived up to our expectations. The DS3622xs+ is fully compatible with DSM 7.0.1 operating system.
When will DS3622xs+ come out? The new NAS model will be available worldwide in the next two weeks.
How much does Synology DS3622xs+ cost? Price is not disclosed yet, but expected to be made known in approximately two weeks.

Note: You can also add up to two new Expansion Units DX1222 to the DS3622xs+ model.
Note: If you are looking for a more economic model, take a look at the new DS2422+.
This post was updated on Saturday / October 16th, 2021 at 12:07 AM