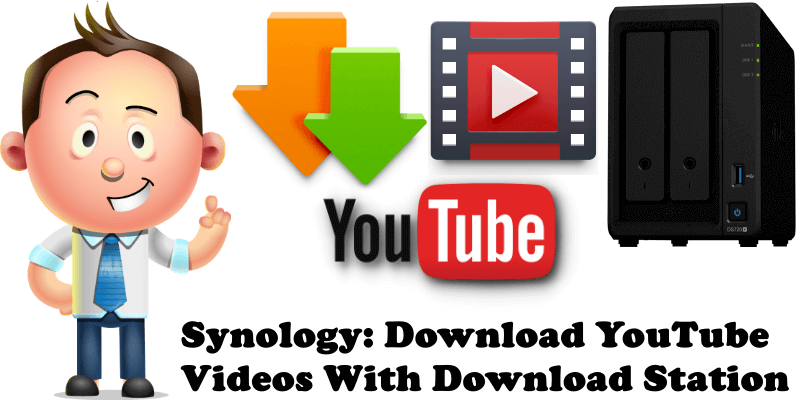 Did you know that you can download videos from YouTube using Download Station and save them to your Synology NAS for personal use? Download Station, in combination with Video Station, allows you to create a collection of your favorite videos organizing them in a simple, fast and, above all, elegant way. Not many people know that Synology Download Station is a very powerful tool that could turn out to be a daily companion. Below I will explain to you how to download videos from YouTube using Download Station, and then use Video Station to organize the downloaded videos.
Please Support My work by Making a Donation.
Go to Package Center/ All Packages/ Search and Install Download Station and Video Station. Follow the instructions in the image below.
Note: If you have already installed Download Station and Video Station on your Synology NAS just, skip this STEP.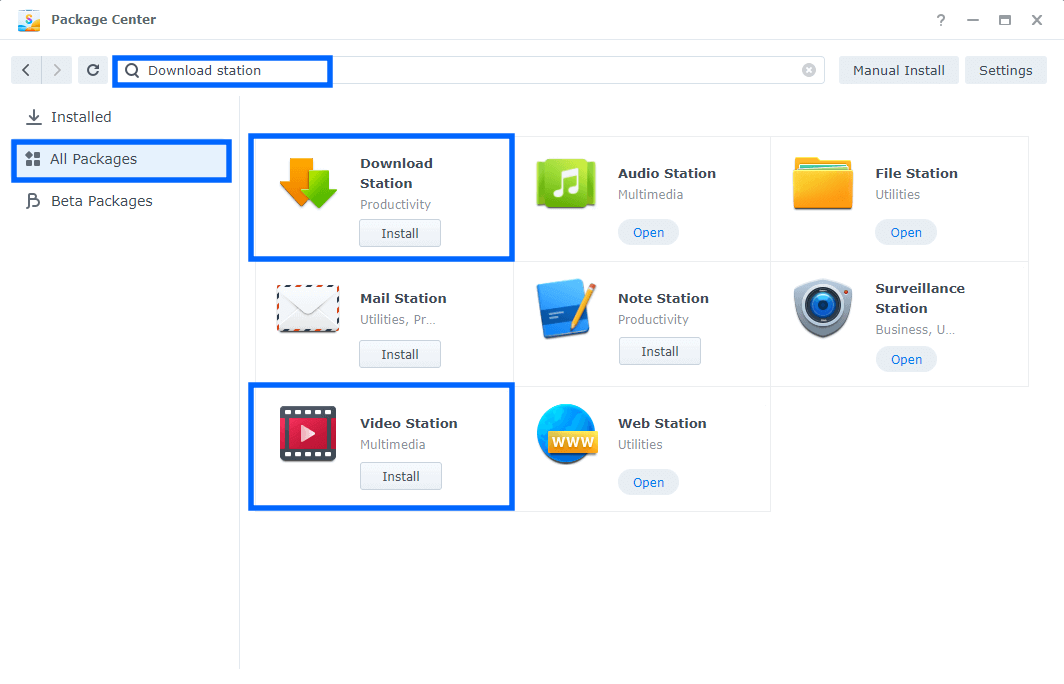 Open Download Station. You will be asked to select a destination folder where your files will be saved. After you chose the destination folder, click the plus + icon and a new window will open. Select the "Enter URL" tab. Select the Destination folder and paste the YouTube link in the dedicated area, then click OK. The video from YouTube will be immediately downloaded to the folder of your choice in .mp4 format. You can do the exact same thing for all your favorite videos from YouTube. Follow the instructions in the image below.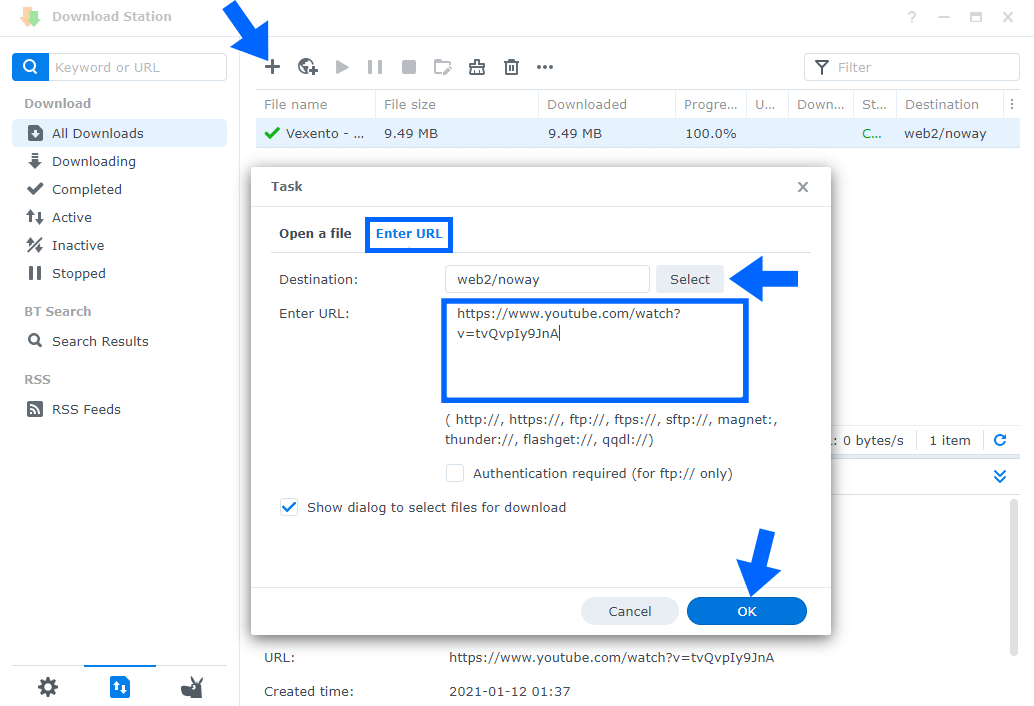 Open Video Station. In the left panel select Movie, then add the destination folder you have previously created to save your Youtube videos. Your favorite video will be automatically indexed shortly and it will be displayed in Video Station. Follow the instructions in the image below.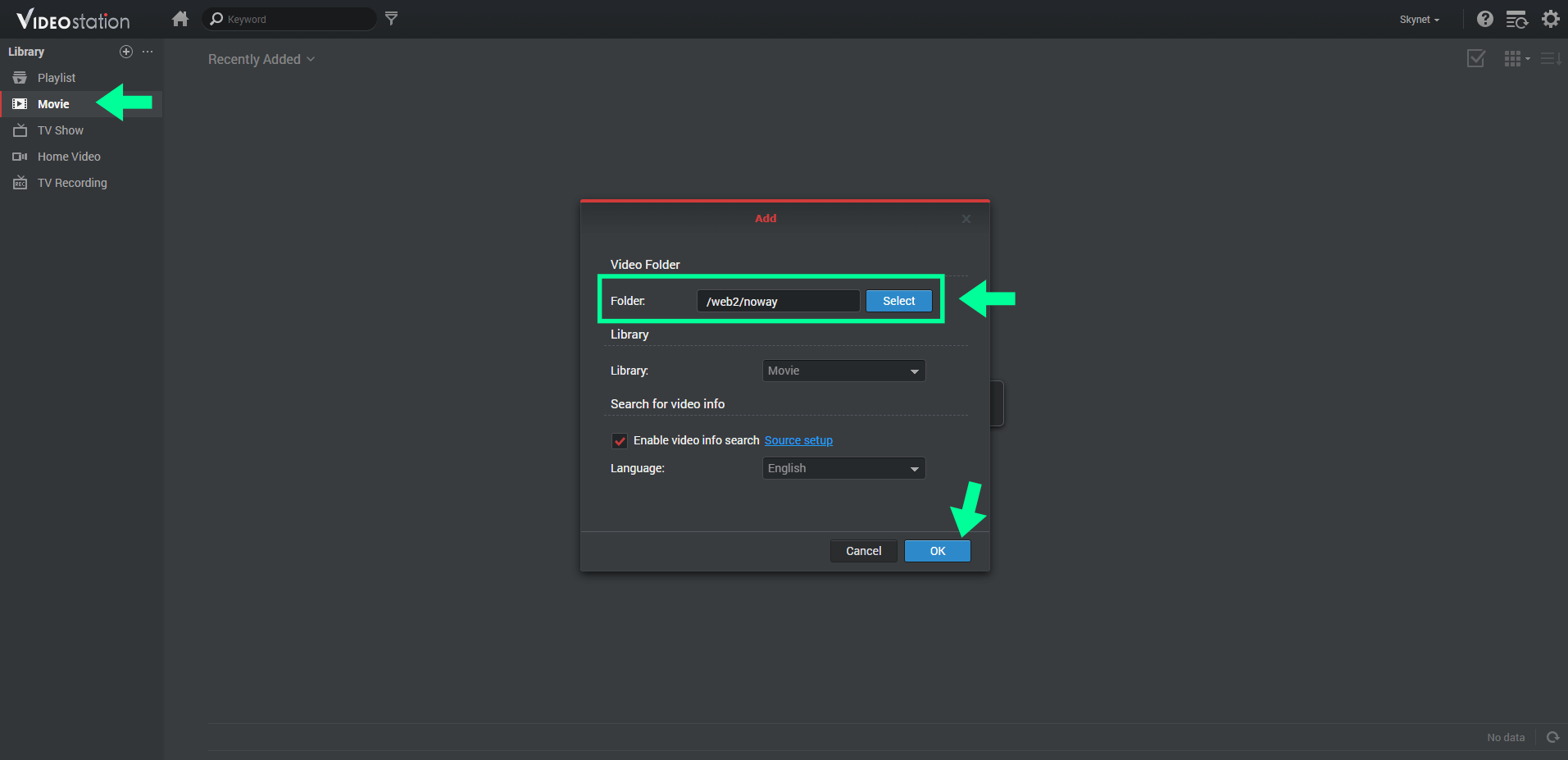 Once the videos have been indexed, you can easily see the saved videos, change the preview cover, in complete autonomy, without the need to install other third-party applications. For example, I have a small collection of Youtube videos from various concerts that have made history. And the best part is, no more ads to distract you.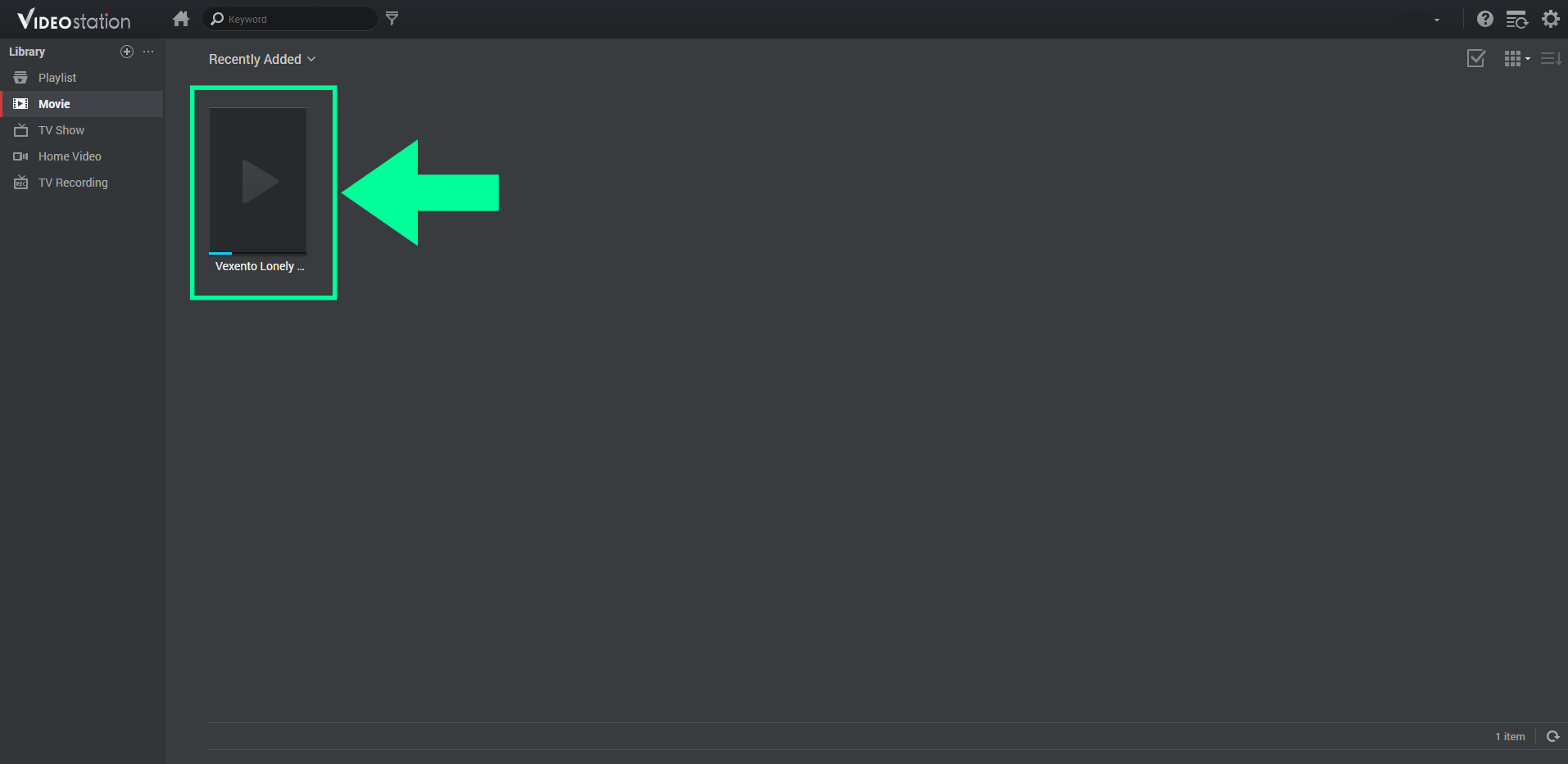 What is Synology Download Station? Download Station is a web-based download application which allows you to download files from the Internet through BT, FTP, HTTP, NZB, FlashGet, QQDL, and eMule, and subscribe to RSS feeds to keep you updated on the hottest or latest BT. It offers the auto unzip service to help you extract compressed files to your Synology NAS whenever files are downloaded.
What is Synology Video Station? Video Station is an ideal video organizer of your collection of movies, TV shows, home videos, and TV recordings, allowing you to watch videos on your computer, DLNA/UPnP-compliant DMAs, AirPlay devices, iOS/Android devices, and Windows Phone. In addition to system default video libraries, you can also create custom libraries and assign access permissions to them. You can live stream and record digital TV programs.
Note: Synology Video Station, DS Video vs Plex
This post was updated on Wednesday / June 7th, 2023 at 2:04 PM