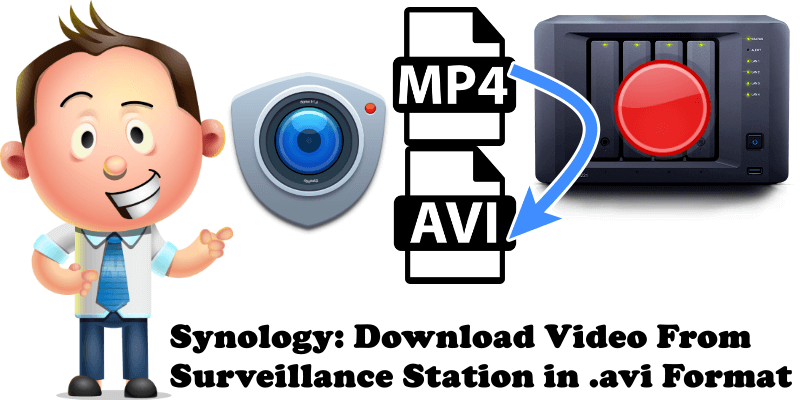 When you download a pre-recorded video from your Synology NAS or NVR via Surveillance Station it will automatically be downloaded in the .mp4 file format. But if you prefer the .avi file format instead of the .mp4, you can manually change the format so that all your future videos will be downloaded in the .avi format. What is the difference between the .mp4 and .avi format ? The output video quality is always the first thing to consider when downloading video from Surveillance Station.
Which quality is better: AVI or MP4? AVI is associated with DivX codec, while MP4 uses MPEG-4 AVC/H.264 codec. Therefore, AVI has a better quality than MP4. AVI uses less compression to store video and audio files. Thus, AVI files take up more storage space. The lossless AVI files have immensely large file sizes. MP4 video uses H.264 or MPEG-4 compression techniques, while MP4 audio uses AAC compression algorithm. In the instructions below I will teach you how to change the downloaded video format from .mp4 to .avi quickly and easily.
Please Support My work by Making a Donation.
Open Surveillance Station and click on the Recording icon. Follow the instructions in the image below.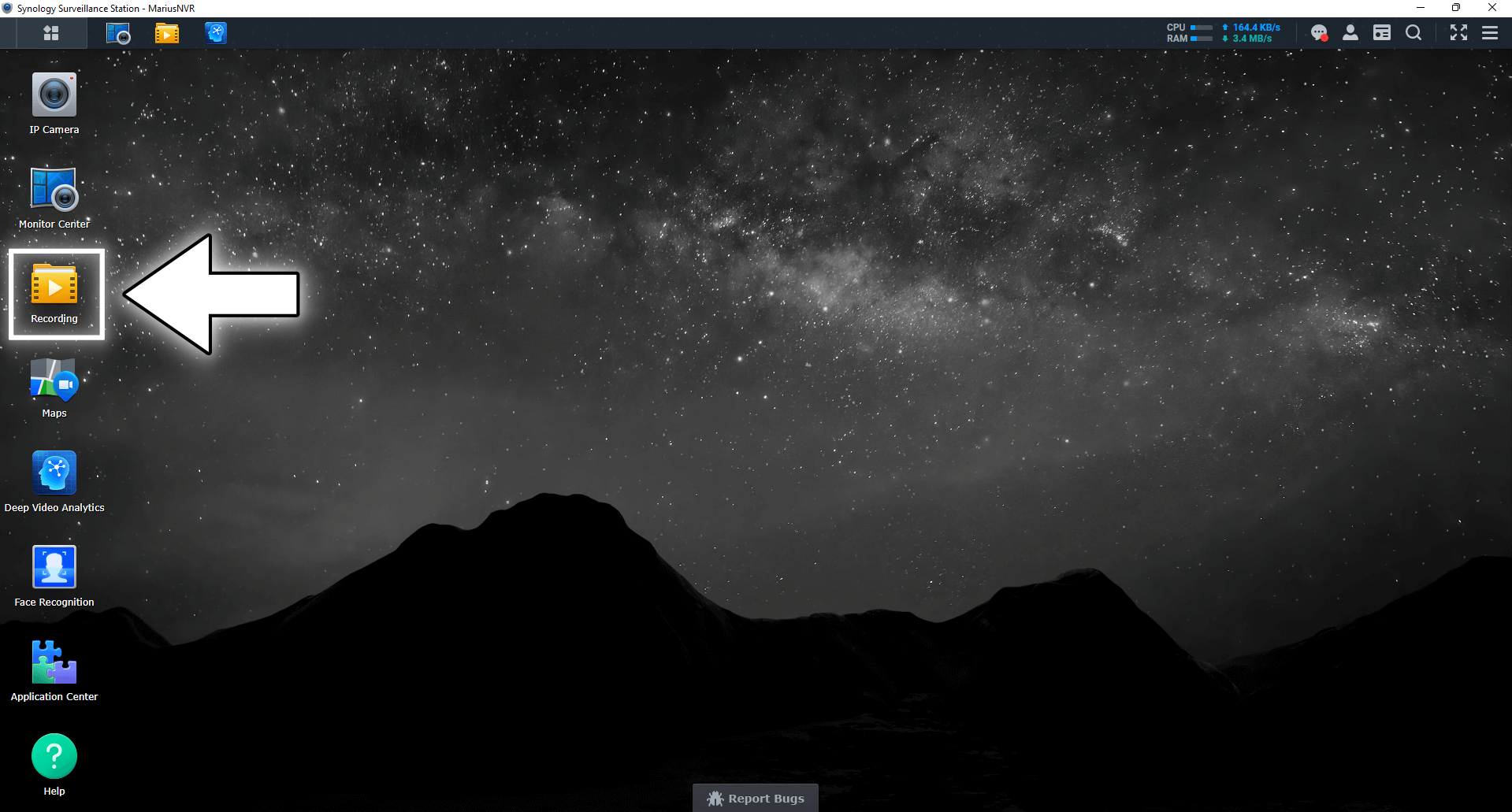 Once Recording is open, in the left sidebar click on "Advanced" then select .avi as the File format instead of .mp4 – Follow the instructions in the image below.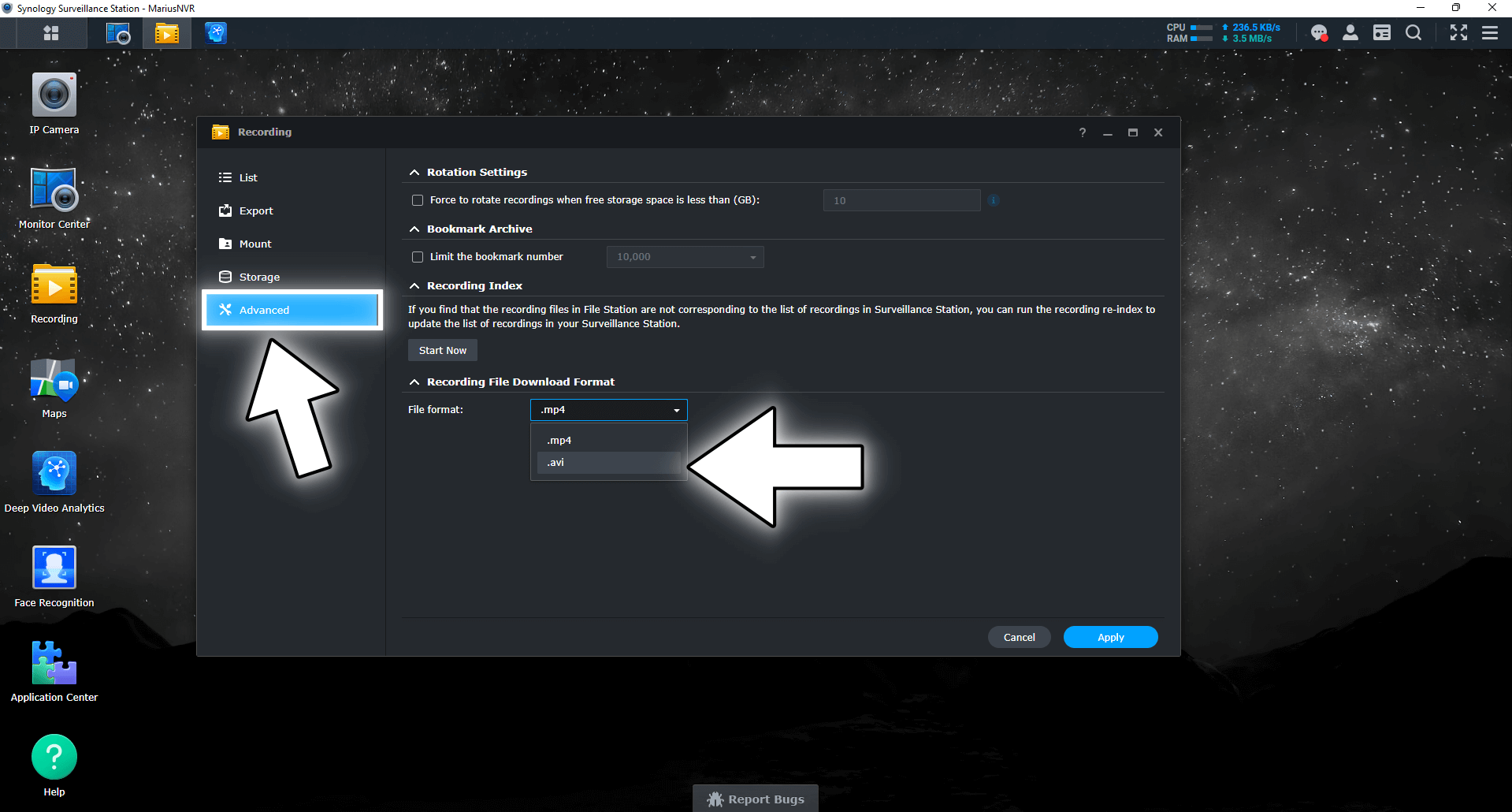 Click Apply to save the settings. Follow the instructions in the image below.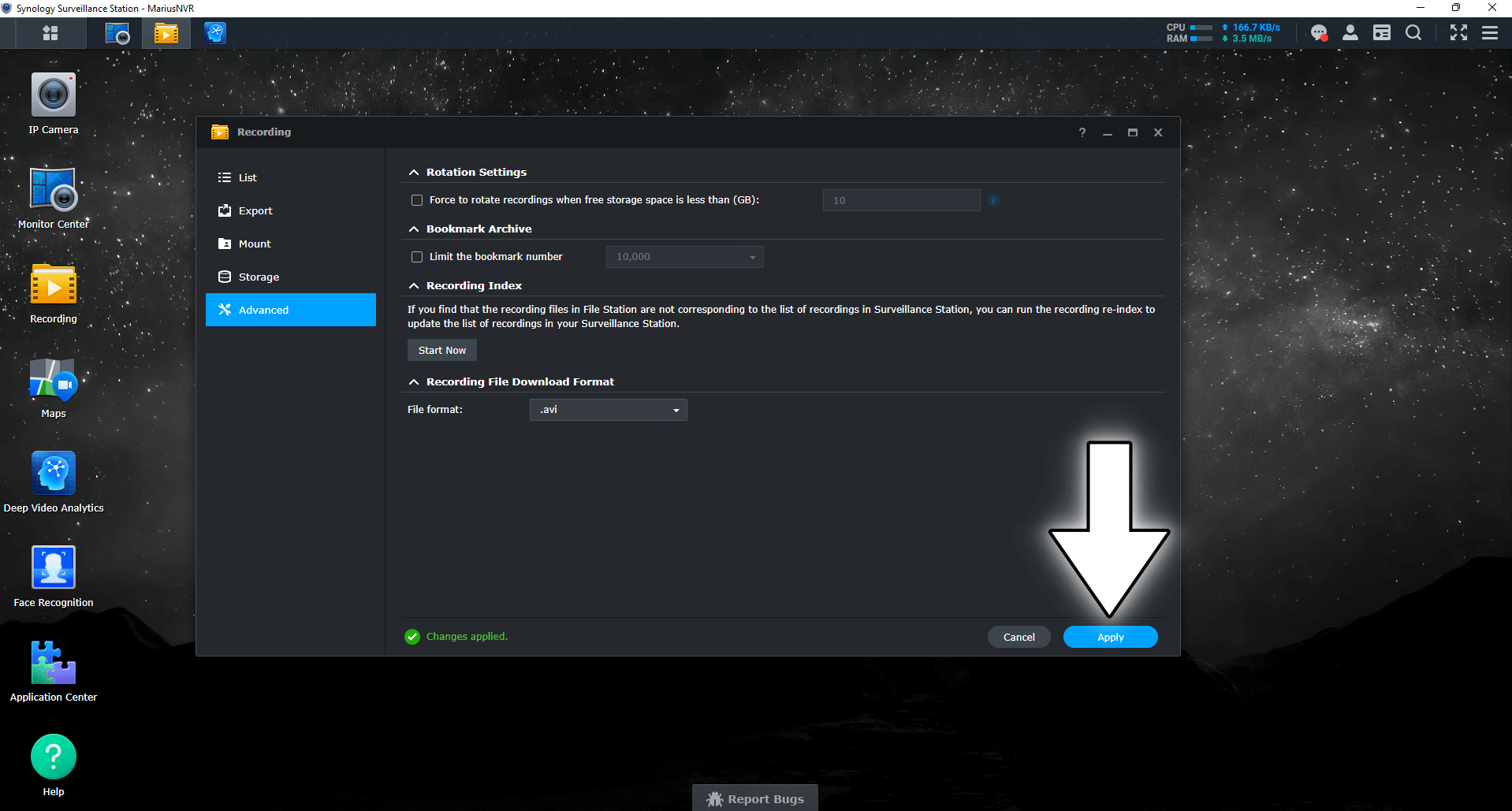 Now go to your Recordings list and download a random video. You can see the output format is now .avi instead of .mp4 – Awesome, right?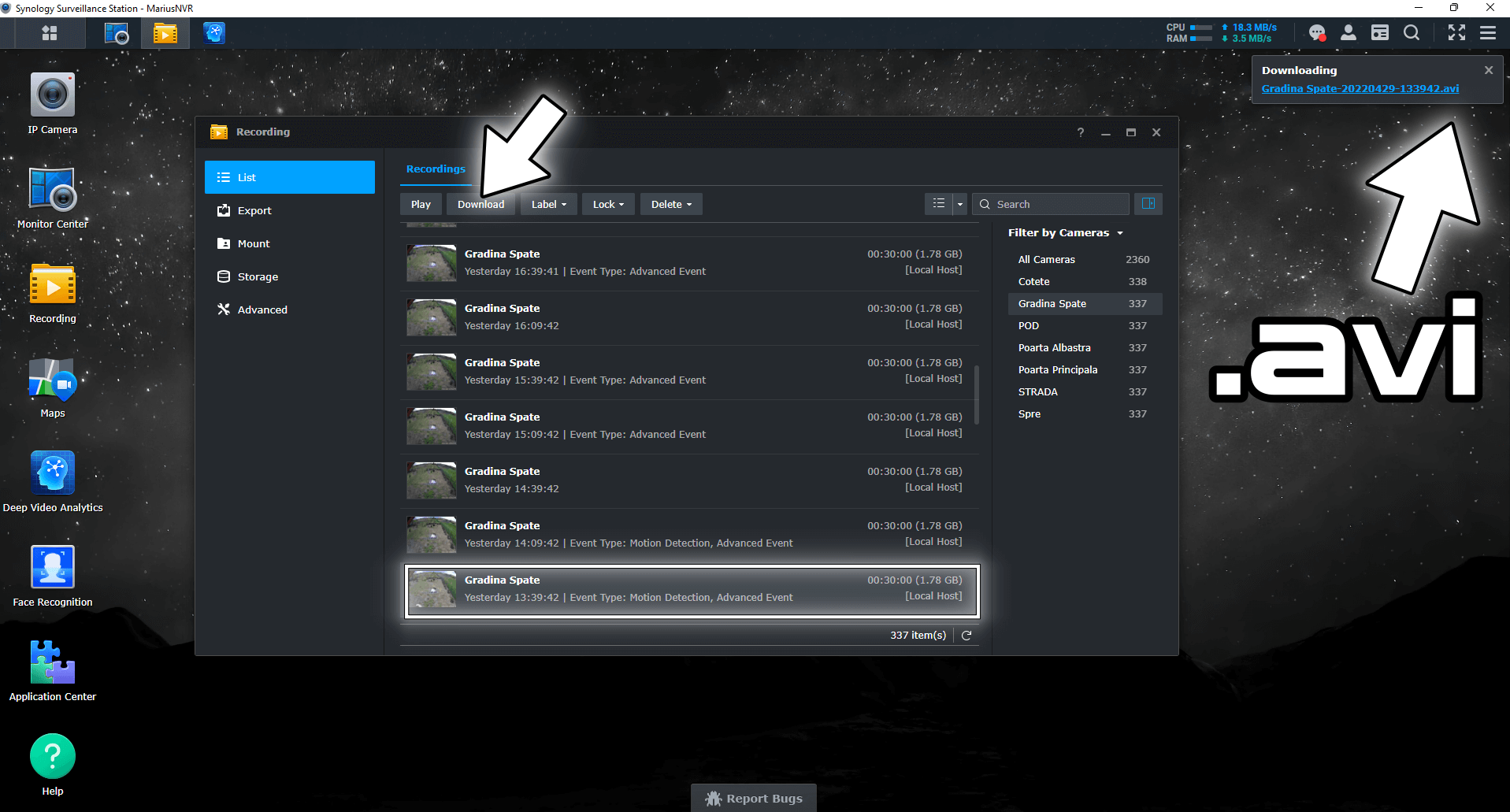 The quality of the .avi video is visibly better than that of an .mp4 video. Yes, .avi does require more space, but when you want to save a video from one of your cameras via Surveillance Station, it's best to always opt for better quality above all else. Below you can see my dogs playing together and the downloaded video quality is just so good!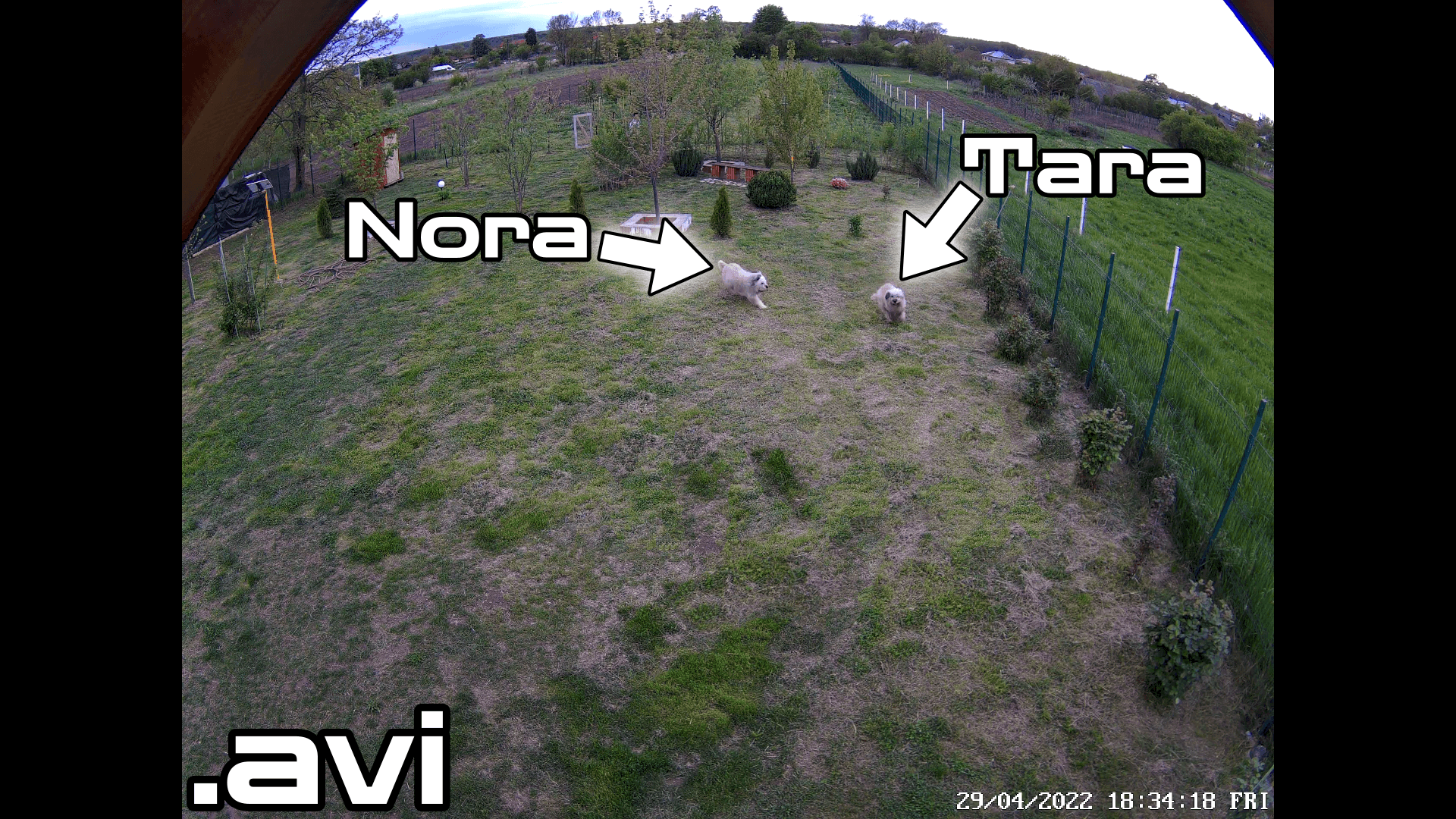 Note: My Surveillance Station Posts.
Note: Remember that the .avi format alone will not give you quality in your downloaded videos if your webcam itself has a low quality such as 2MP. Always choose 5MP or 8MP video surveillance cameras for the best results.
This post was updated on Wednesday / August 10th, 2022 at 10:03 PM