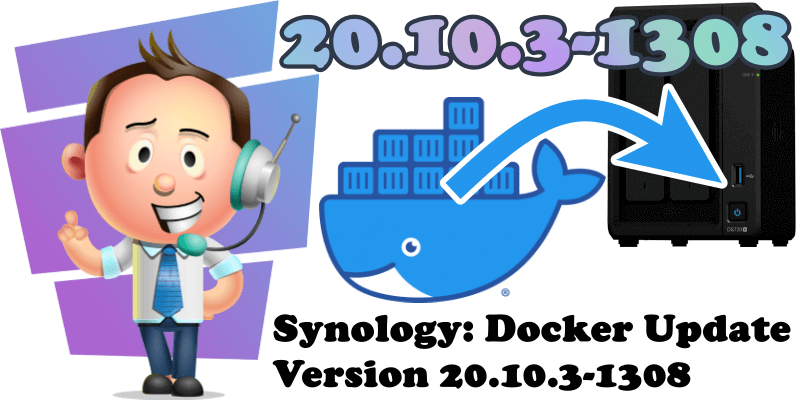 On August 10, 2022, Synology released a new Docker version 20.10.3-1308 for DSM 7.1 and DSM 7.1.1 In this version Synology fixed some minor bugs without mentioning what they are. Docker is a lightweight virtualization application that gives you the ability to run thousands of containers created by developers from all over the world on DSM. The hugely popular built-in image repository, Docker Hub, allows you to find shared applications from other talented developers.
Download the latest Docker package 20.10.3-1308 from the blue link below then manually install it using Package Center.
Go to Package Center. At the top right click Manual Install then upload the docker .spk file you have previously downloaded at STEP 1. Click Next. Follow the instructions in the image below.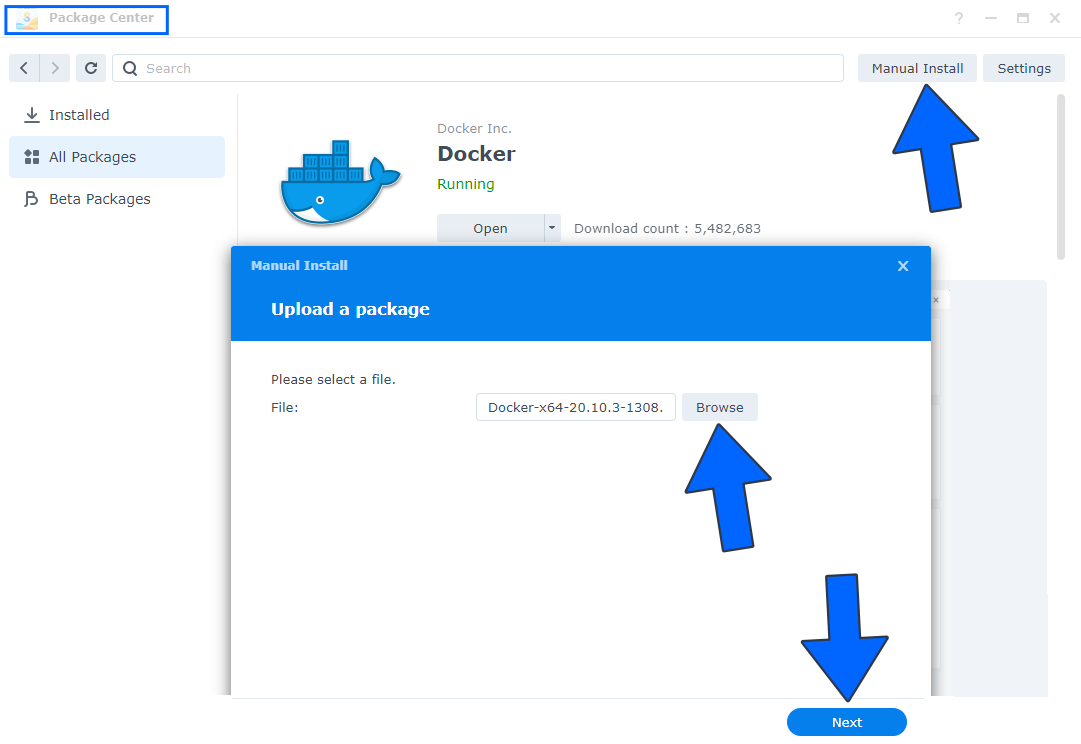 This post was updated on Friday / August 12th, 2022 at 12:19 AM