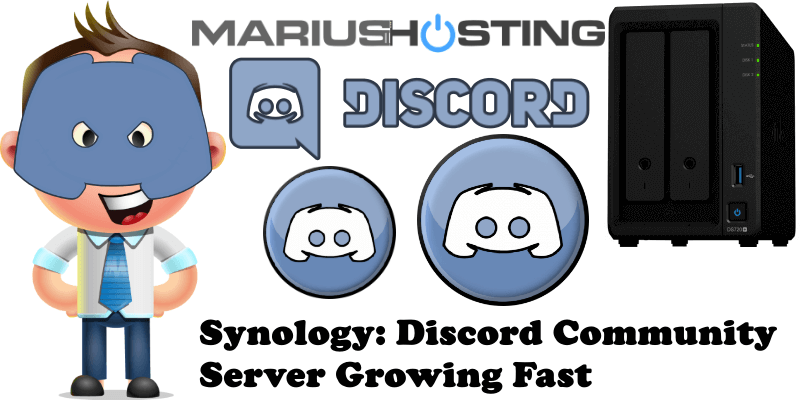 August and summer itself are almost over and mariushosting's Discord channel has grown at an unexpected rate. With more than 2300 members, the mariushosting Discord channel has become a reference point for everyone seeking support for their beloved Synology products, with real-time interaction through chat, voice communication and video communication, and the option to stream online. Zero subscriptions, free membership, continuous support from senior members, even at 5 a.m., on the account our members come from different time zones. In short, a true revolution that no online forum will ever be able to replicate.
Also, as I promised last month, I carried out the first boost of our server by giving all members a chance to have: 50+ Emoji Slots (for a total of 100 emojis), 128 Kbps Audio Quality, go Live streams boosted to 720P 60FPS, 15 custom sticker slots, and 3 day archive option from last activity for threads. Finally, by accessing the invitation link below, you will be met with the custom background that I have chosen for you, which you can also see in the first screenshot below, a vintage style background to bring out the nostalgic in us.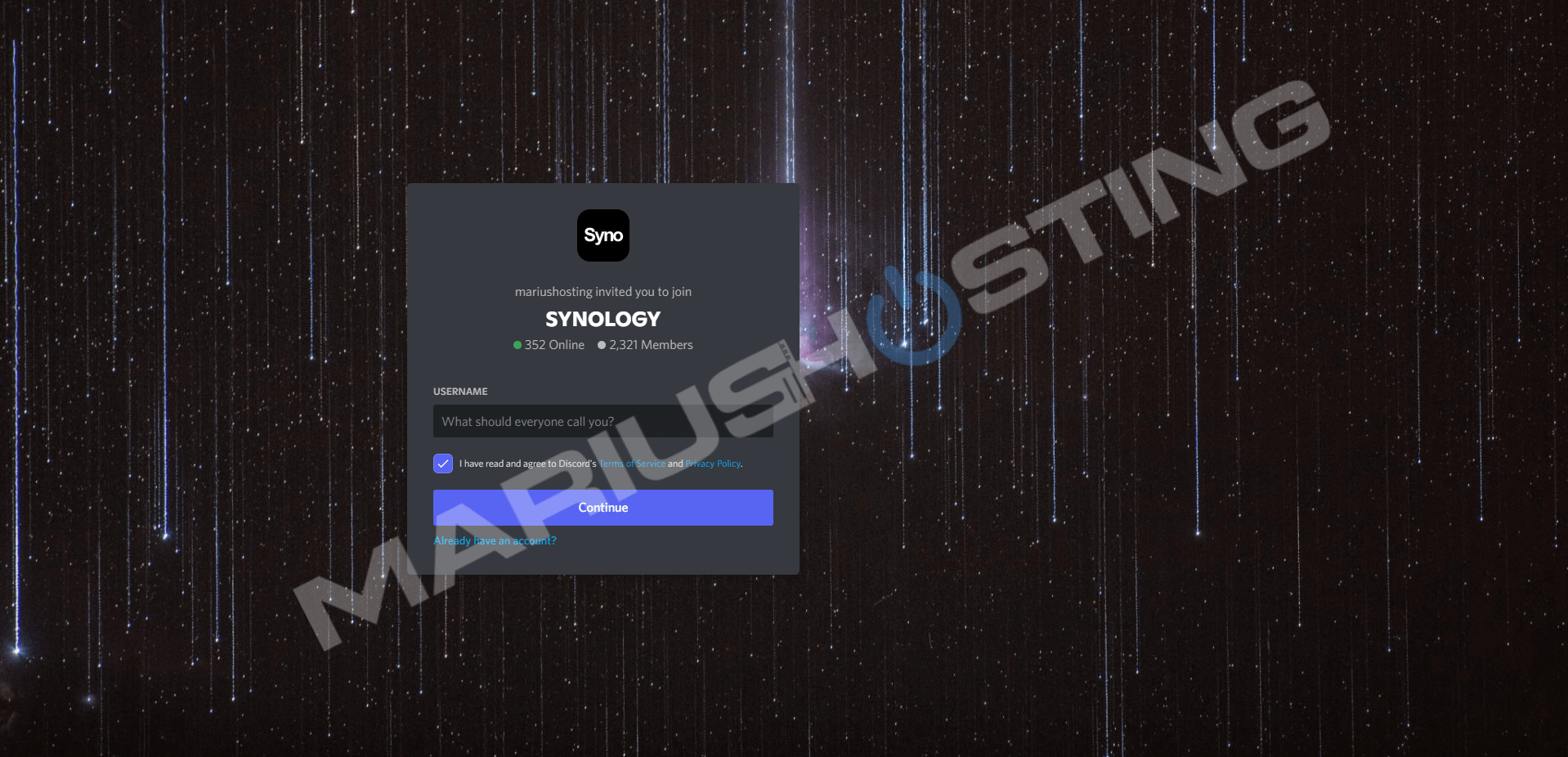 A special thanks to our Admins & Moderators on Discord (PTS, Flover, PalmTree, Tone the bone, sw0rdfish, abeNdorg, guitar_pepito, Hedgeslammer, v3n3) who are helping members find solutions to their problems on a daily basis. Also, I would like to extend a special thank you to the members in the "Contributors Role" who have contributed to the growth of the channel by helping other members integrate. Another new role is "Channel Friends", our loyal channel friends who frequently intervene in conversations.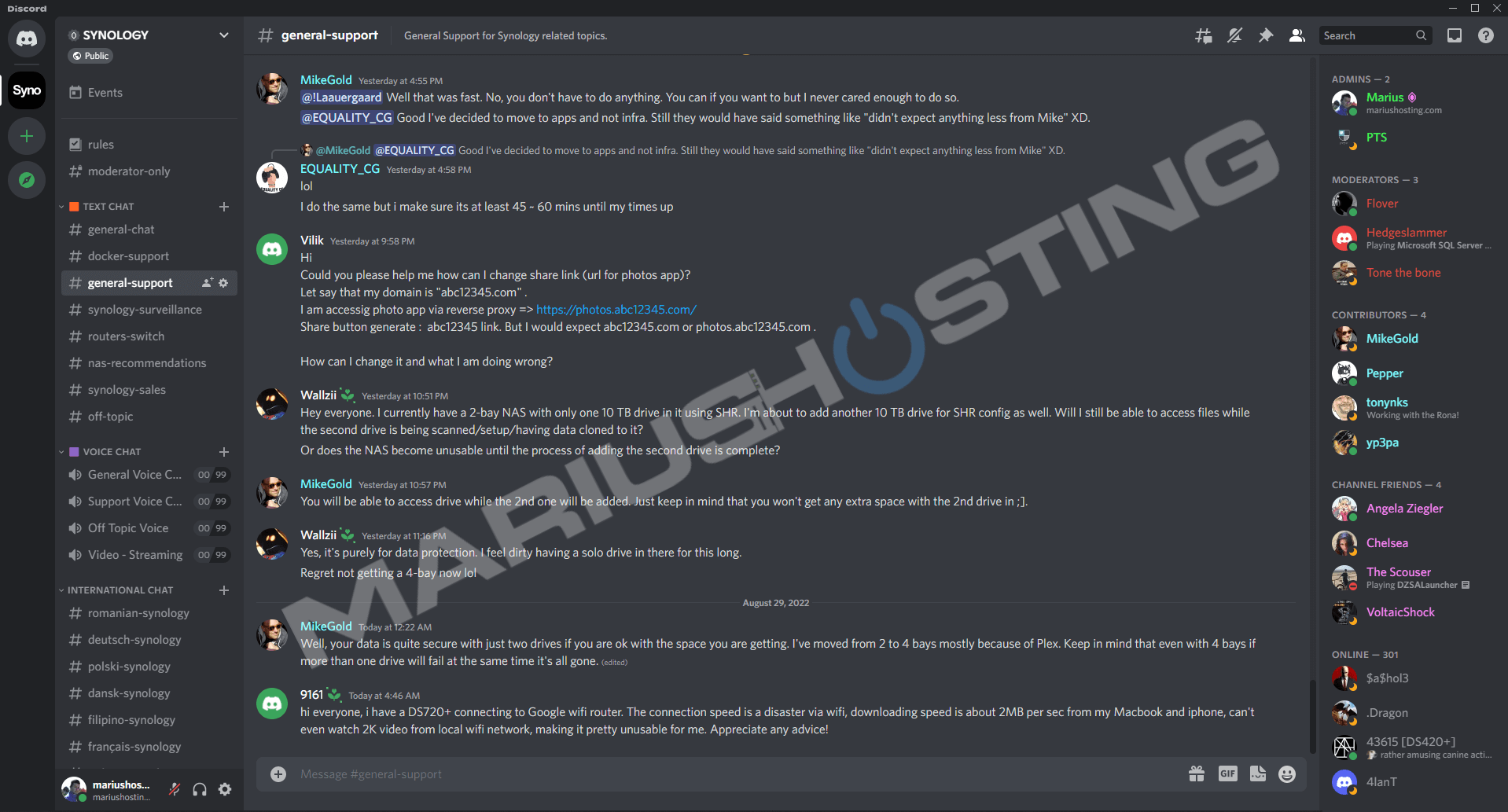 On the Synology Discord channel you can talk with fellow members who are an active part of the Synology community Server and exchange opinions or troubleshoot a problem via chat, audio or video. A lot of hard work goes into growing this community that seeks to benefit everyone with an interest in Synology. This month I added two new text channels #NAS-Recommendations and #Synology-C2-Cloud and the new video channel Video-Streaming.
What is DISCORD? DISCORD is a freeware VoIP application and digital distribution platform designed for video gaming communities that specializes in real time text, image, video and audio communication between users in a chat channel. DISCORD runs on Windows, macOS, Android, iOS, Linux, and in web browsers.
Note: I plan to keep you updated with Discord news from time to time. Your Internet friend Marius is working hard every single day on building up top Synology communities accessible for free for all who are enthusiastic and passionate about technology. And it's not only Discord – there's also the biggest dedicated Synology Community on Facebook too.
This post was updated on Wednesday / September 21st, 2022 at 1:30 AM