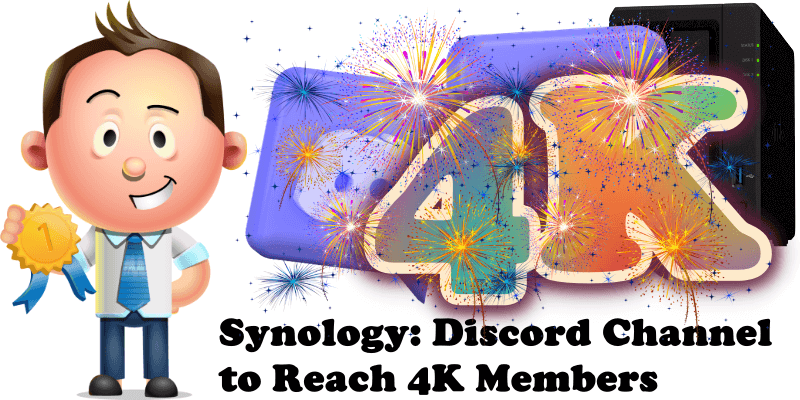 Hello, my followers! Marius, your Internet friend here! Spring is almost here and our Synology Discord channel is on the verge of reaching 4K members. I want to say thank you so much to all of you for your support. Right now the Channel is the largest Synology NAS community on Discord that is dedicated entirely to the NAS device and other Synology products. We have been having over 750 users online daily, and people are always ready to help each other. Our group is the closest-knit and we have the best Synology experts! At this point there's no use in going to online Forums because, once you discover our Discord, you'll simply love it for all the new things you will discover everyday. What makes us unbeatable is authenticity!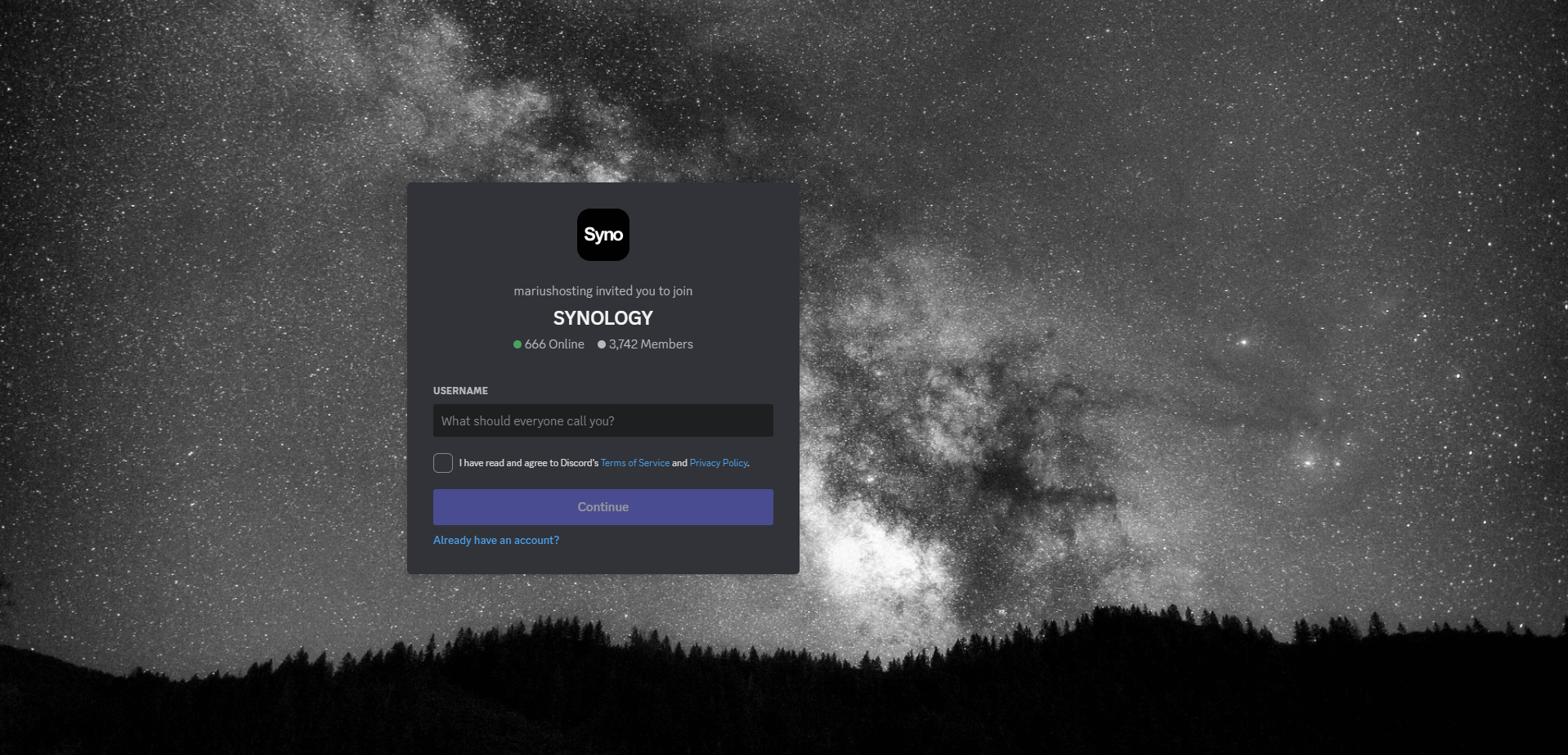 There are several sections in the Discord server dedicated to specific topics such as Docker, General support, Surveillance, Routers etc. and channels organized by language criteria to serve the needs of all the different users. These past two months more and more people have been coming in need of support and benefiting from the experience and help of a lively and engaged community. Zero subscriptions, free membership, continuous support from senior members, even at 5 a.m., on the account our members come from different time zones. In short, a true revolution that no online forum will ever be able to replicate. You can now request Docker guides on the dedicated channel in our Discord.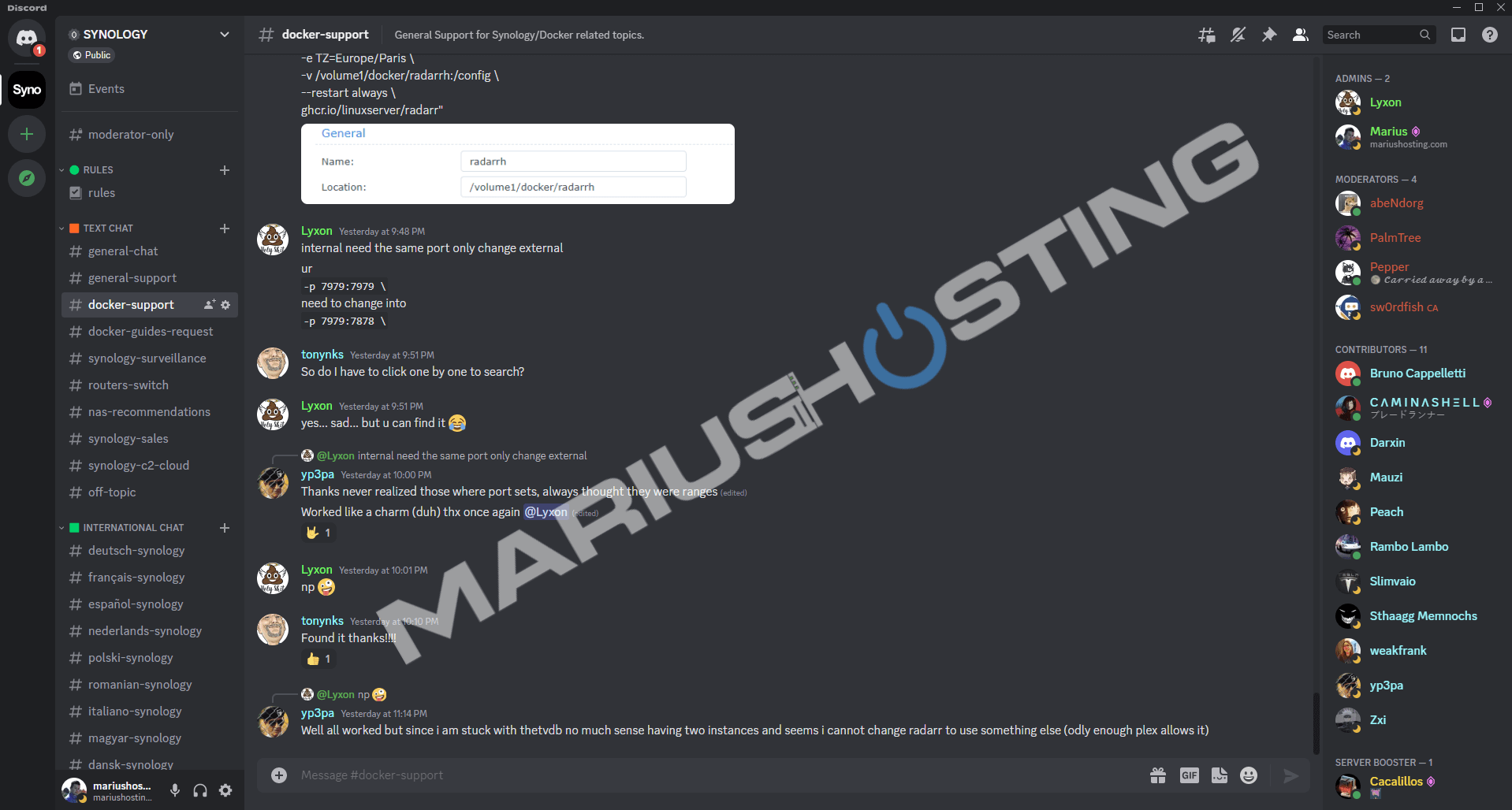 On the Synology Discord channel you can talk with fellow members who are an active part of the Synology community Server and exchange opinions or troubleshoot a problem via chat, audio or video. A lot of hard work goes into growing this Community that seeks to benefit everyone with an interest in Synology.
A special thanks to our Admins & Moderators on Discord (Lyxon, PTS, Flover, DonFale, Sibberio, PalmTree, Pepper, Tone the bone, sw0rdfish, abeNdorg, guitar_pepito, Hedgeslammer, v3n3) who are helping members find solutions to their problems on a daily basis. Also, I would like to extend a special Thank You to the members in the "Contributors Role" who have contributed to the growth of the channel by helping other members integrate. Another new role is "Channel Friends", our loyal channel friends who frequently intervene in conversations.
What is DISCORD? DISCORD is a freeware VoIP application and digital distribution platform designed for video gaming communities that specializes in real time text, image, video and audio communication between users in a chat channel. DISCORD runs on Windows, macOS, Android, iOS, Linux, and in web browsers.
Note: I plan to keep you updated with Discord news from time to time. Your Internet friend Marius is working hard every single day on building up top Synology communities accessible for free for all who are enthusiastic and passionate about technology. And it's not only Discord – there's also the biggest dedicated Synology Community on Facebook too.
This post was updated on Tuesday / February 28th, 2023 at 5:19 PM